South Africa international Zanele Vimbela joins Team Bath
By Sky Sports Netball
Last Updated: 07/03/18 5:06pm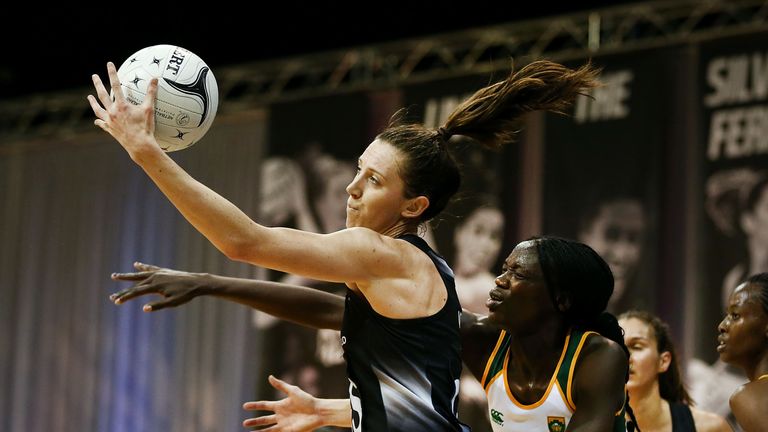 South African international defender Zanele Vimbela has joined Team Bath for the remainder of the 2018 season.
The 28-year-old, part of the Proteas squad for the 2018 Commonwealth Games, arrived in the UK on Sunday and will be available to make her debut when Manchester Thunder visit the Team Bath Arena on Friday.
"I'm setting in very well, despite the cold weather!" said Vimbela, who will become the third South African to wear the Blue and Gold following international team-mates Karla Mostert and Lenize Potgieter.
"It's been good getting to know my new team-mates, they have all been lovely, and I'm enjoying the history of Bath as well, it is a lovely city to be in. Karla and Lenize had good experiences here and they simply said I should come here and enjoy it.
"The Superleague is a higher intensity than I experience back home in South Africa and the season is played over a longer period. It's something I'm looking forward to experiencing."
Vimbela, who plays at goal-keeper and goal-defence, played netball for Nelson Mandela University in Port Elizabeth. She also represented the Gauteng Golden Fireballs in the Brutal Fruit Netball Premier League last season.
She made her full international debut at the Glasgow 2014 Commonwealth Games having worn the South Africa dress for the first time at the Fast Five Netball World Series in New Zealand earlier that year.
Jess Thirlby, Team Bath Netball Head Coach, said: "We are all very excited to welcome Zan to the Blue and Gold and feel very fortunate that an athlete of her calibre was able and willing to make such a commitment to us.
"Our initial conversations were very positive and I'm confident that Zan will fit in well not only on court but also within our culture. She has settled in really well and the players are making her feel very welcome."
Vitality Superleague is back on your screens on Friday night when Team Bath host Manchester Thunder, with live coverage on Sky Sports Mix, which you can find on channel 287, and is free for all Sky customers, from 7.15pm.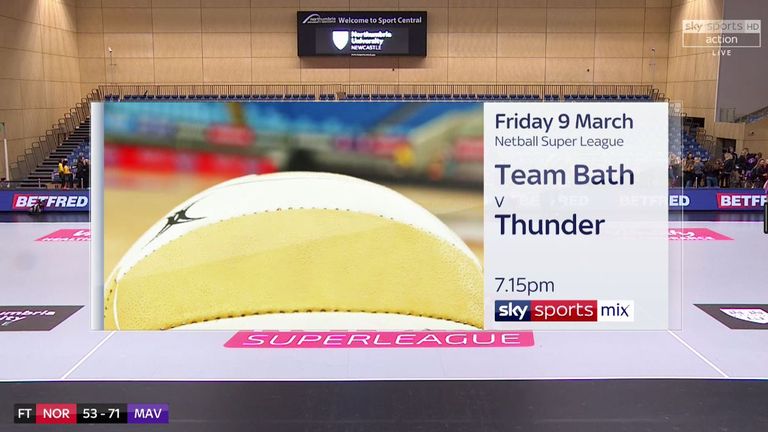 Follow the 2018 Superleague season with us on Sky Sports and through our website skysports.com/Netball with news, previews, reports and expert analysis throughout the season. And also our app for mobile devices and iPad, or follow our Twitter account @SkyNetball - #BelieveTheHype