Beth Cobden talks England, injuries and sport in schools
"Young girls can experience what life is like when netball is your full-time career. They can aspire towards being a netballer, which is something that I never had."
By Gemma Louise Stevenson
Last Updated: 11/11/19 1:05pm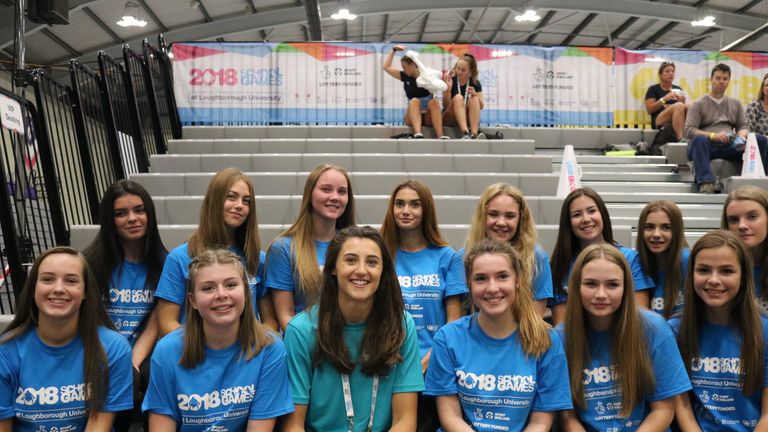 As the 2018 School Games National Finals drew to a close, it was one of the sports that was making its debut at the games that really hit the headlines.
Netball's inaugural year at the games, which feature some of the UK's most promising young athletes between 12 and 18, brought with it a top-class tournament which kept spectators on the edge of their seats from the first centre pass until the last blow of the whistle.
It ended with the crowning of very worthy winners, the Severn Stars U15s team triumphing over Mavericks 32-30 in the gold medal match and ensuring theirs is the name that will go down in history as the first team to win the event held at Loughborough University.
As well as the on-court competition, off court all those competing benefitted from mentoring from one of the top athletes within the sport, Commonwealth Gold medallist and England Roses Beth Cobden.
"This is such an amazing opportunity for all of the girls," Cobden told Sky Sports.
"Being part of this is so similar to my experiences at the Commonwealth Games and you can see all of the different things the Youth Sport Trust are doing to replicate that senior-level competitive environment.
"When I was younger I was playing but I didn't really know what was going on outside that because it wasn't really on the TV and you didn't really hear much about it.
"But now we're getting more coverage and with events like the School Games happening where young girls can experience what life is like when netball is your full-time career they can aspire towards being a netballer, which is something that I never had."
The influential mid-court player is currently ruled out of the upcoming internationals with England, and potentially the 2019 World Cup, as well as the next domestic season with Loughborough Lightning due to an injury sustained in the 2018 Vitality Netball Superleague Grand Final against Wasps.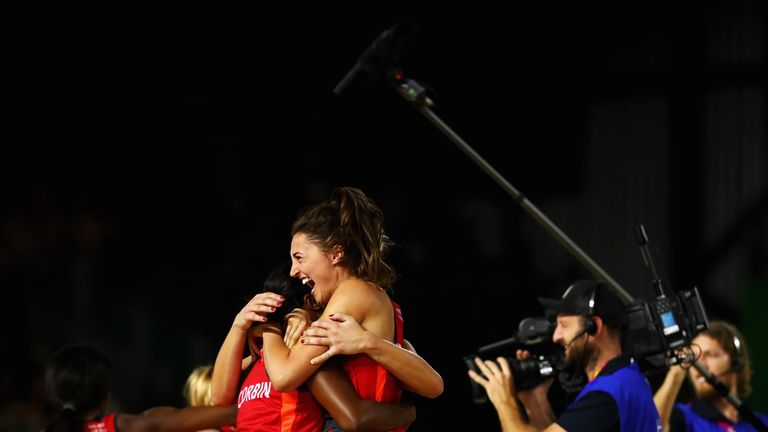 "Whether I'm on the court or in the stands screaming my head off supporting the other girls, I'll definitely be there at the World Cup in Liverpool," she said.
"The girls are all going on tour this week and I was so gutted when they left camp and I wasn't going with them.
"Loughborough have been absolutely amazing, though, they've really looked after me and I'm doing my best to get back on that court.
"For me, my main aim is to be able to trial for the World cup squad and if I'm not up to scratch then fair enough but I'll know I've done everything I could and tried my best to get there."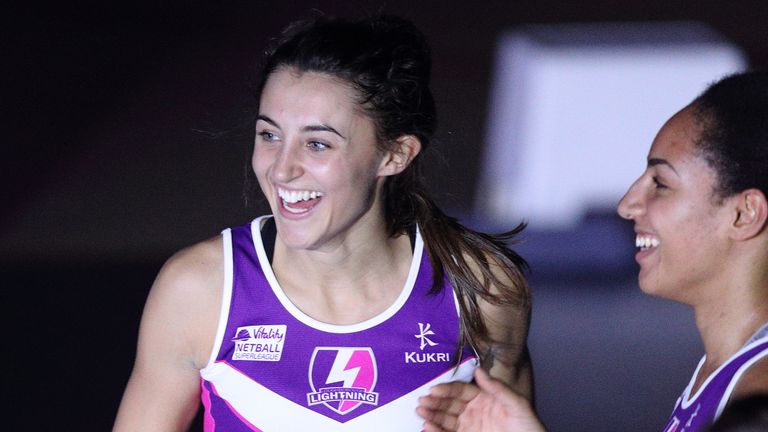 While professionally Cobden is currently focusing on her rehabilitation, she's also using this time to take the opportunity to encourage the next generation of Roses by going into schools and the local community to talk about her experiences.
As well as acting as an athlete mentor at the School Games, Cobden also worked with 14 students from a local secondary school who came to watch the netball tournament to inspire them to achieve their personal best and understand resilience in sport.
"It's been a bit of a whirlwind of a year for me," she said. "I think it definitely shows the highs and lows of sport.
"I just love netball so I always want to give back to the sport and the community because they've done so much for me.
"The National Finals is an important opportunity for me to share what I've learnt with aspiring athletes as well as being a terrific opportunity to engage new generations and help close the gender gap that exists in sport participation at all levels."
Guthrie is in action with England live on Sky Sports for the upcoming Quad Series against Australia, New Zealand and South Africa. You can follow all the action on Sky Sports Mix from the early hours of September 15.