Sara Bayman talks about transition from player to coach at Lightning
"It's been a real eye opener, especially during this recruitment period, just to see what goes on and how people deal with things."
By Sacha Shipway
Last Updated: 31/10/19 1:51pm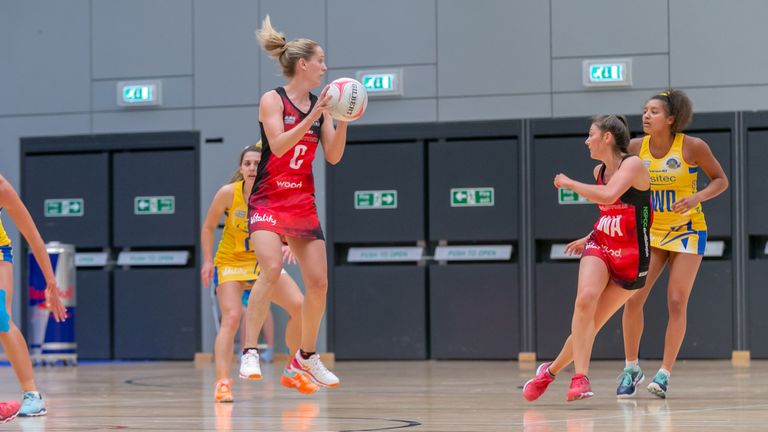 We are used to seeing her on the court but former England player Sara Bayman is moving into the coaching ranks and, as she tells Sky Sports, her first steps into ruling the roost, and not just the court, have been an eye opening experience.
In July, it was announced that Bayman was moving away from playing netball at Sirens into her first coaching role with Loughborough Lightning.
With an impressive international career behind her, which saw her earn 84 caps in the England dress and play domestically across the best leagues in the world, Bayman has a wealth of experience to bring with her to the Midlands franchise.
Moving from player to coach might be seen as a natural progression, and it's been evident throughout the busy off-season period. But Bayman says it's been an interesting experience to see things from the other side:
"It's a strange one - you've only seen things from one side as a player. You turn up to training, you get coached, then you go home and you worry about what you're doing. Now as a coach you worry about what everyone is doing, every player, every member of the support staff.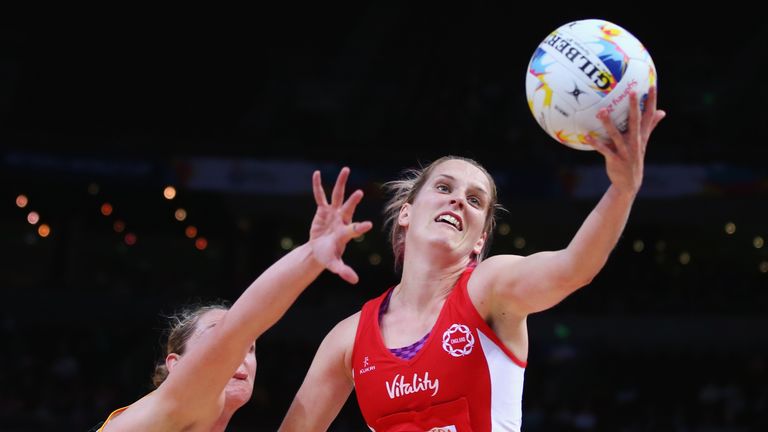 "The behind the scenes action of a netball franchise has been a bit of a baptism of fire"
Sara Bayman
"It's been a real eye opener, especially during this recruitment period, just to see what goes on and how people deal with things. I'm looking forward to getting stuck into the actual netball part of it a bit more and having some solid time with the girls in the squad and hopefully putting together a team that can really challenge."
Lightning have come tantalisingly close to winning the Superleague in the last two seasons. In both 2017 and 2018 they've emerged as runners-up, falling to Wasps at the last hurdle. With four Superleague titles already to her name, Bayman has the experience to create a team of champions. But that starts with the individuals.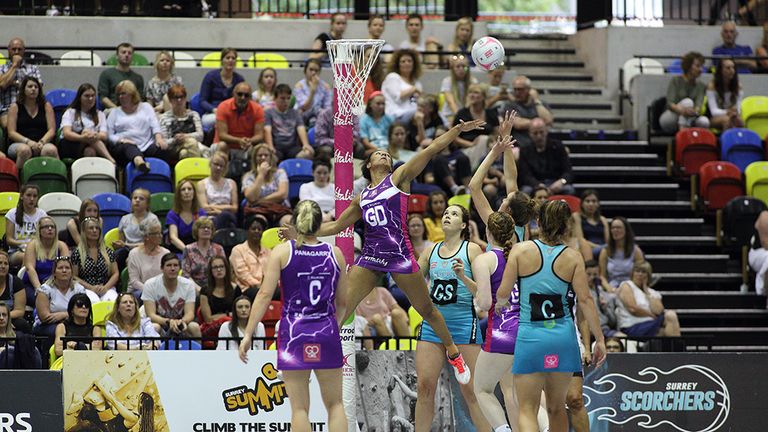 "The feedback from last year is that Loughborough want to have more depth and so that's what we're looking to do"
Sara Bayman
"The signing period has been busy partly because of the players that have gone to the Super Netball league (in Australia) - obviously Shamera Sterling is going to the Adelaide Thunderbirds and Peace Proscovia is going to Sunshine Coast Lightning so you've got your GK and GS leaving and they're huge positions for us. It's been a busy time with the signings over this period and hopefully we've got it right.
"We've got the balance of experience and youth coming through. Loughborough has always prided itself on developing players and we're extremely proud of the fact that players are being taken into the Super Netball league because that means Loughborough has done its job of developing players and people.
"At the same time we need to make sure that we keep the best players and that's the initial aim."
Lightning's key mid-courter and Commonwealth Games gold medalist Beth Cobden will also be stepping away from the franchise to head Down Under to the Adelaide Thunderbirds.
The signing window is just the beginning and unsurprisingly, it involves spending a lot of time on your phone, while spinning several plates: "A lot of it is about calling and talking to people.
"I think netball is in that tricky transition period of trying to be more professional - seeing what people's circumstances are outside of netball as well and trying to see how you can make transfers work.
"You need to consider if people are in work or education or if they need to move house and try to fit those pieces of a jigsaw together. You need to make sure you've got the players you want in the position you need, but also make sure people are happy to be at the club and happy outside of netball."
Lightning are yet to announce who they have in their ranks for next season, but fans can expect some news soon.
"This week will probably be the start of our announcements of signings and hopefully we'll be able to get most of them out there and have everything signed off. Then we can start getting excited about Fast 5 and the season to come."
With the first part done, what is Bayman most looking forward to? "For me, this has been the rubbish part where you're just doing the paperwork and not doing any of the fun part so I'm just waiting to get to the fun part of having everyone signed, getting the squad together and getting to work."