Stacey Francis returns to Team Bath for British Fast5 Netball All-Stars Championship
Last Updated: 30/10/19 4:11pm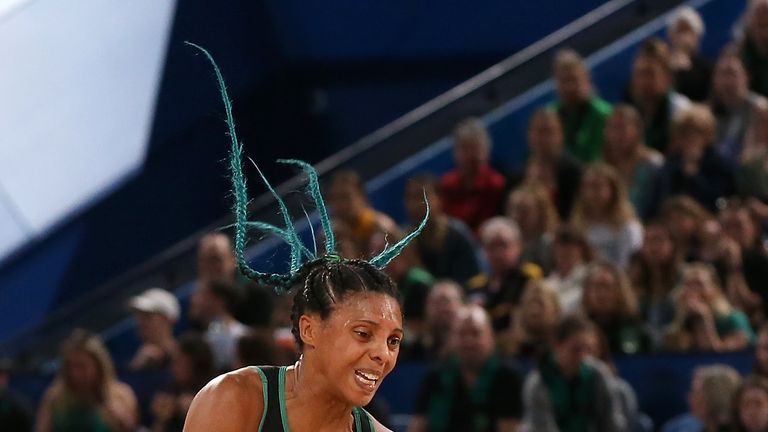 Team Bath are bringing back another England netball star with Stacey Francis joining the squad for the upcoming British Fast5 Netball All-Stars Championship.
Having signed Serena Guthrie earlier this month, the five-time Superleague champions have again signalled their intent ahead of the latest instalment of Fast5 action - the all-action quickfire version of the sport that features 12-minutes matches, scoring zone and power-plays.
Francis has been playing her netball in Australia and has just completed her second Suncorp Super Netball season with West Coast Fever.
While she has pledged the next two years to the Perth-based side, she will be re-joining Bath as a designated All Star player.
The England international, a two-time Superleague Player of the Year, played a key role in all five of Team Bath's Superleague-winning squads having initially joined the franchise as a 16-year-old in 2005.
"Playing for Team Bath is like coming home for me," said Francis.
"To have the opportunity to rejoin the Team Bath Netball environment and put on the blue and gold dress again, even if only for a day, was one I couldn't have missed! I'm looking forward to playing under some of the best coaches I've ever worked with again and alongside some of my greatest friends."
Francis was inducted into the University of Bath Hall of Fame for Sport last year, and head coach Jess Thirlby is thrilled with the addition.
"Having the opportunity to welcome Stacey back to the Blue & Gold and work with her again is fantastic and we are really looking forward to it," she said.
"Stacey is one of our longest serving players and returns to us as a member of our Fast 5 team having just played in the Suncorp Final, the finest league in the World and we know she will have a great impact on the team as we prepare to go one step further this year.
"Stacey is a dynamic defender with an outstanding work rate and work ethic and is a tough opponent for any attacker to come up against.
"She is not only one of Team Bath's most experienced players but has proven herself on the International stage and we are proud to have her back".
Sky Sports will have live coverage of the 2018 British Fast5 Netball All-Stars Championship on Saturday October 13.
Coverage of the Quad Series continues on Tuesday when New Zealand take on South Africa, with Australia's match against England to follow on Wednesday.
You can now receive all the latest Vitality Superleague news and more on your personal devices. The Sky Sports mobile app will keep you up to date with the latest news from your favourite sports, including netball - here's how to receive the alerts you want.