Tracey Neville says she wants to give players 'opportunities' to make England Roses World Cup squad
"Even though it's a negative that Jo Harten is not in the team, in a way we can give opportunities and look at other combinations"
By Raz Mirza
Last Updated: 31/10/19 2:41pm
England Roses head coach Tracey Neville says she is keen to give players "opportunities" to make their mark ahead of next year's Netball World Cup in Liverpool.
The Roses staged a superb comeback to win 45-42 in their final game of the Netball Quad Series against the South Africa SPAR Proteas on Saturday.
Neville, who was left disappointed with the performance, made one change from her previous starting seven with Jodie Gibson recording her first start of the series at WD, while Jo Harten was again unavailable having sustained a knock to her knee in England's opener against New Zealand.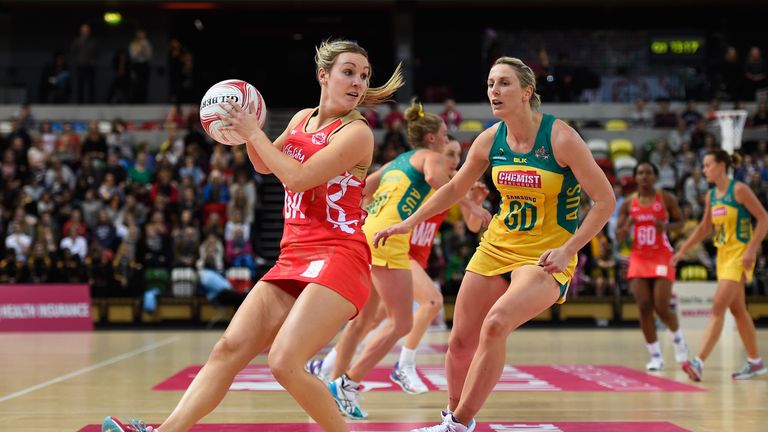 Wing attack Natalie Haythornthwaite, 25, was also given the opportunity of playing against the very best and Neville says she is still looking to fill positions ahead of next year's World Cup on home soil in Liverpool.
"We saw with Quad one last year where we can utilise players. You saw how we utilised Nat Haythornthwaite for the first time at the Commonwealth Games and that was really integral in this part with the three series we have got coming up," said Neville, who saw her side finish second behind Australia in the standings.
"We've got another goal attack position to expose, we're looking for that centre wing defence position with Beth Cobden being down so this gives us an opportunity to do that.
"Actually, even though it's a negative that Jo Harten is not in the team, in a way we can give opportunities and look at other combinations."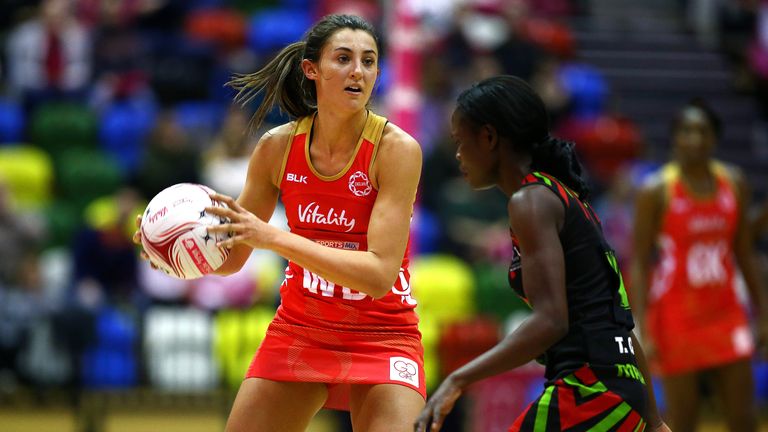 Neville added: "Nat has never played at this level and against Australia the other night she was awesome in that first quarter, but she just burnt a gasket in that second. The more times she gets opportunities to play at that level - that fast speedy goal attack - I think that's where the game is going to so hopefully as she starts maturing in that position she will get smarter because I actually thought she showed excellence throughout that game."
Player of the match, Helen Housby admitted the Roses struggled with the "flow and momentum" of the clash against South Africa but praised the strength in depth Neville has at her disposal.
"It can be hard to keep consistent and keep going but we know we can play with anyone and I feel confident in any combination so I think the team did well," said the NSW Swifts ace.
"I go home back to England for about five days and then I'm off to Jamaica for about three weeks (Sunshine Series) and then a bit of downtime after that before another Test series against Uganda at home in England."