Karen Greig: Manchester Thunder to step up in 2019
"We're capable of going that one step further"
By Sacha Shipway
Last Updated: 30/10/19 3:12pm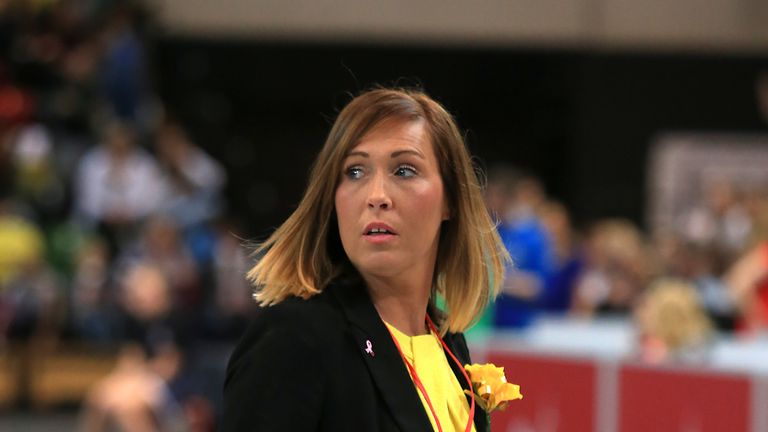 Karen Greig tells Sky Sports about her squad for the 2019 season and why this could be Manchester Thunder's year.
The former England shooter has been with Thunder since 2002 where she started as a player. Fast-forward ten years to when Greig worked as an assistant coach at the franchise for three years. Then in 2016, she was named director of netball and head coach.
Greig assisted Tracey Neville at the 2015 Netball World Cup in Sydney to a bronze medal and since her time at the helm with Thunder, the franchise became runners-up in 2016 and third in 2017 and 2018 - demonstrating her shining coaching credentials.
Thunder last won the Superleague in 2014, so, four years later, how are the black and yellows shaping up after a hectic signing period?
"The off-season has been a lot shorter than it has been in previous years and the new rules and regulations in the league around the salary cap makes things a lot more difficult to deal with in terms of signing players and getting them under contract," says Greig.
"It's not been easy. It's probably been the worst time of the year really, having to make those decisions and put a squad together but I'm excited with what we've put together so far and we're looking to build on that."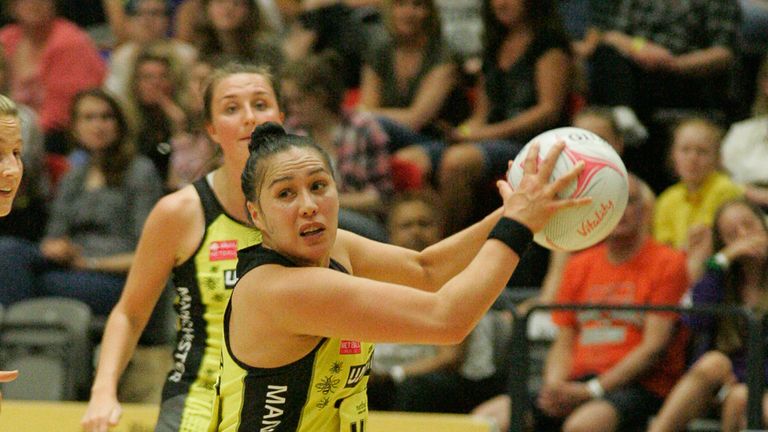 Thunder are bringing back eight out of ten players from their 2018 squad, while Eleanor Cardwell returns to the franchise and Rebekah Airey joins for the first time. Greig say's familiarity is key for the upcoming season.
"It's fantastic to have the players back on board," she says. "They know what it's like playing for Thunder and the new signings are hopefully going to bring that bit extra which we've been looking for over the last couple of years - to give us that extra step up and go and make the Grand Final and win. I'm happy with that we've been able to put together."
Last season Thunder had an eight-match winning streak, eventually finishing third - something they'll be looking to build on in the 2019 season with a well-acquainted squad: "We always say we aim for top four and then anything can happen on the back of that.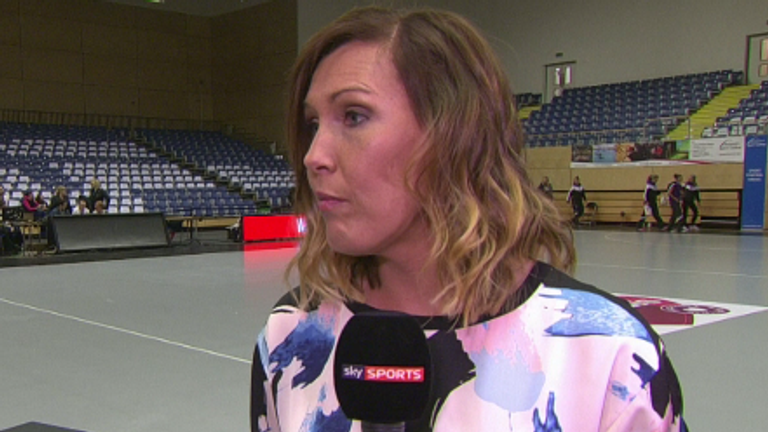 "I felt that it was important to invest a little bit more this year and look to make that next step up"
Karen Greig
"But with the performances that we've had over the last two years with a very similar squad, I felt that it was important to invest a little bit more this year and look to make that next step up. With the players and squad we've managed to pull together I think we're capable of going that one step further."
Greig's loyalty to Manchester Thunder is evident from her 16 years at the franchise, which is why she vows to always put the franchise first.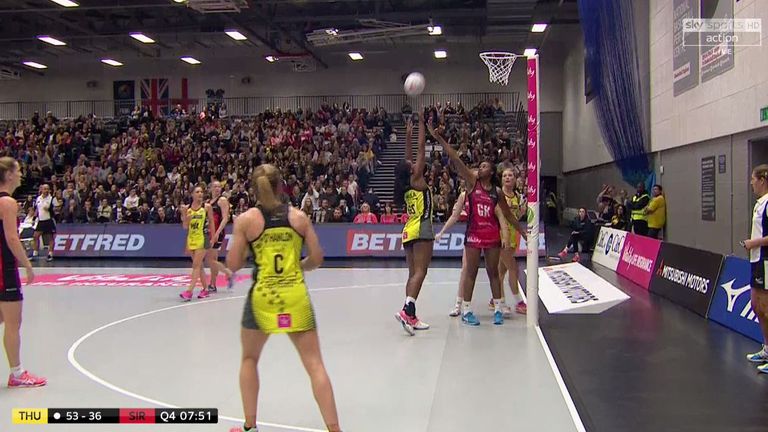 "There are going to be players in the squad that will be vying to make that final selection for the World Cup, but ultimately my priority is Manchester Thunder and I'm not a coach that promises players court time.
"I'm a coach that will say to my players 'if you perform then you will get on the court' so I'm expecting every single one of the squad players to give me a bit of a headache in terms of selection for each game, so that's the most I can ask really."
The Vitality Superleague returns in January with a bumper start to the season on January 5 - all ten teams are in action and all five games will be shown live on Sky Sports.
Stick with us through the off-season as we reflect on the campaign, track the England internationals and the latest player movements ahead of a huge 2019 which will feature another thrilling Superleague season and the Netball World Cup.
You can now receive all the latest Vitality Superleague news and more on your personal devices. The Sky Sports mobile app will keep you up to date with the latest news from your favourite sports, including netball - here's how to receive the alerts you want.