Maryka Holtzhausen on shining in a galaxy of Stars
"It can be any team's game next season," says Severn Stars' South African import
By Sacha Shipway
Last Updated: 08/11/18 3:38pm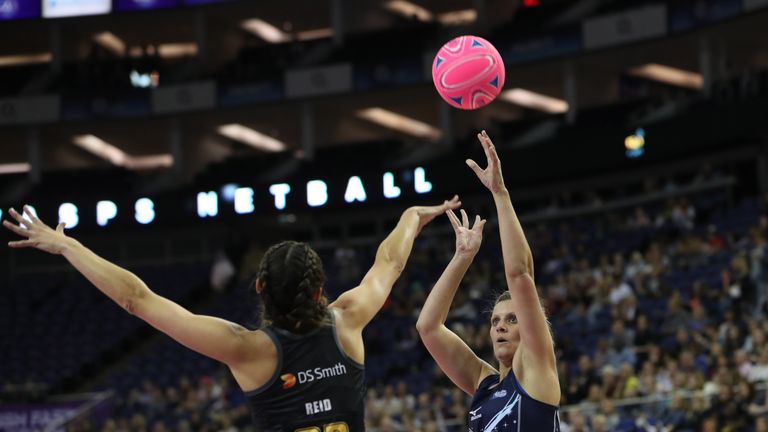 Maryka Holtzhausen tells Sky Sports this could be Severn Stars' year. The South African import is expecting the most exciting Superleague season yet, and feels the Midlands franchise will be making an impact in 2019.
Maryka Holtzhausen is one of South Africa's stalwart players, featuring consistently in their starting seven. She started playing netball when she was seven and she grew up idolising legendary South African shooter Irene van Dyk (who eventually switched allegiance to New Zealand).
To paint a scene of her experience, the leftie shooter has been on the international scene for a decade and in that time she has been selected for three consecutive Commonwealth Games and won a bronze medal in the 2012 Fast5 World Series.
Despite her notable experience, she has the infectious can-do attitude more recognisable in someone who is vying for their first cap. Holtzhausen's humility, which translates into an undying drive to be the best, is what has made her a brilliant addition to the Severn Stars squad, who she most recently lined up with at the British Fast5 All Stars. Her exemplary attitude combined with her strength under the post is all part of her brand of play.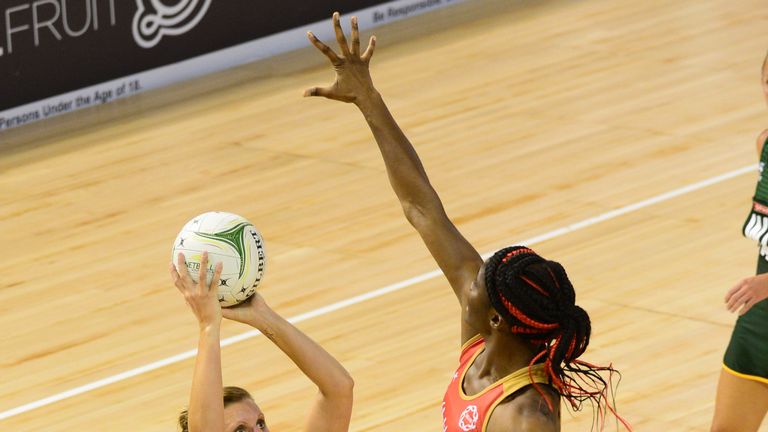 In 2015 she joined Loughborough Lightning and with that, she became the first player from South Africa to be signed to the Superleague. She made the move to Severn Stars last season, which continues to surpass her expectations.
"I think that it's been much better than I ever could have anticipated," said Holtzhausen. "It's amazing to be with Stars, they look after us so well and I've just enjoyed not only the netball stuff but the whole UK life.
"I really love living in Cheltenham and I've really enjoyed living with the people I stay with. The netball is just at such an elite level, I feel like I'm improving every week and that's ultimately what I'm here for so that's great to have that as well. But I love living a balanced life, so I enjoy the other part, apart from netball, being great as well."
South Africa are ranked fifth in the world, but they have given the top four a fright after closing the gap on their rivals, evident when they came to within just three goals of England in the September Quad Series. Holtzhausen believes the world of netball is changing and her being a part of the Proteas undoubtedly has something to do with it: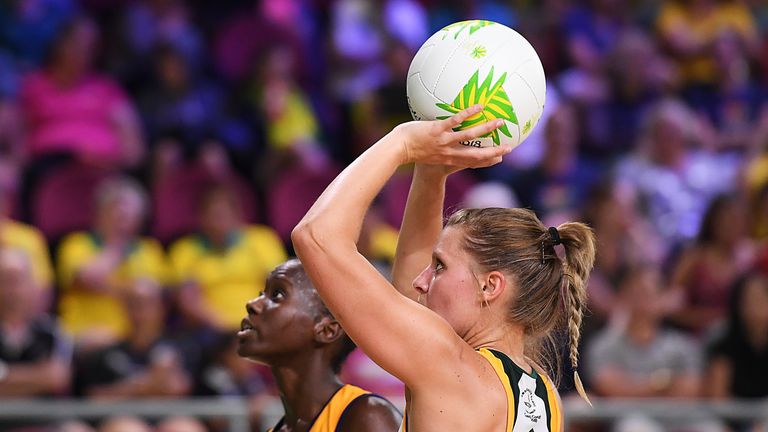 "I think netball on an international level is at a very exciting stage," she said. "I had a conversation earlier saying we love watching international netball at the moment because you don't know which way it's going to go, and we missed that in netball for a couple of years with New Zealand and Australia just dominating. Having England to now push them to be better and sometimes getting the win is great."
Holtzhausen joined Stars with South African defender, Phumza Maweni who has now been snapped up by double champions Sunshine Coast Lightning, in Australia's Super Netball league.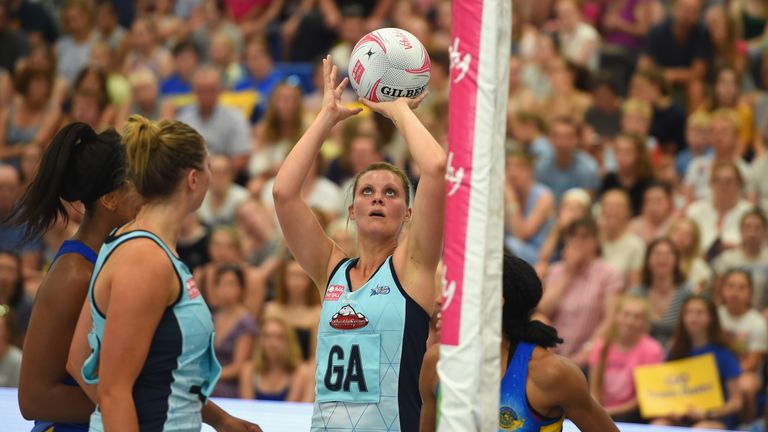 "I'm definitely going to miss her, she's great to have in a team, she's such a character but I'm so proud of her for going to Oz," Holtzhausen said. "I think she's going to be so good and she's going to improve so much. Luckily she's in my team when we play internationals so that's great. But I'm definitely going to miss her in the house as well and just having her around at training."
With a range of notable signings including Cat Tuivaiti's Strathclyde Sirens recruitment and England star Serena Guthrie returning to Team Bath, next season is set to be blockbuster.
"I don't think all the teams have announced their players but there are some exciting players joining the league and there's been some movement so it's going to be exciting to watch," Holtzhausen said.
"Hopefully it'll be a lot more competitive, each team really pushes each other to one or two point margins and that'll be exciting for viewers as well."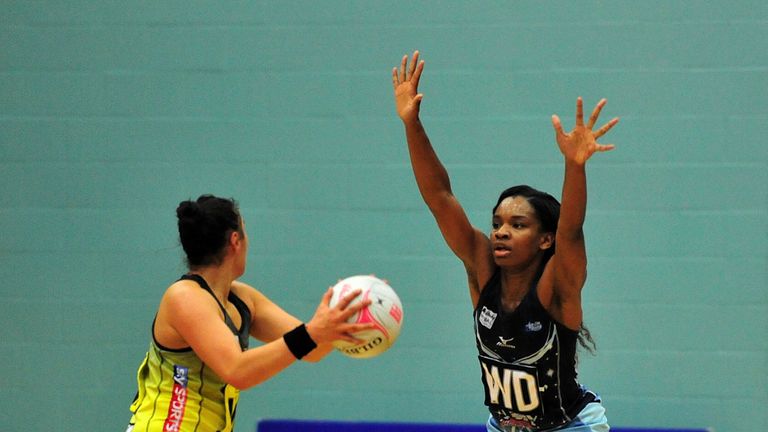 Severn Stars joined the Superleague in 2016, where they finished eighth. They have been steadily climbing the table, with a sixth-place finish last season. With England futures Paige Reed and Halimat Adio, Wales internationals Georgia Rowe and Cara Moseley joining ranks, plus England full-time athletes Iona Darroch and Jodie Gibson remaining at Stars, Holtzhausen believes her side will shine bright in 2019.
She said: "Obviously we have the best chance. It can be any team's game next season.2
A huge 2019 will feature another thrilling Vitality Superleague which is just two months away and starts with the Super 10 on Saturday January 5. live on Sky Sports.
You can now receive all the latest Vitality Superleague news and more on your personal devices. The Sky Sports mobile app will keep you up to date with the latest news from your favourite sports, including netball - here's how to receive the alerts you want.