Netball Expert & Columnist
Tamsin Greenway's Netball Superleague talking points
Last Updated: 30/01/19 1:40pm
Tamsin Greenway considers the fallout from the Netball Superleague last weekend.
No surprises until...
Round three was pretty crazy. I was going to say no real surprises until Monday night. Probably the fixture of round three was Team Bath versus Surrey Storm. No one would have predicted it. To be fair we did not know that (Eboni) Usoro-Brown was going to be out of the game with injury but Storm ended up beating Team Bath 56-50.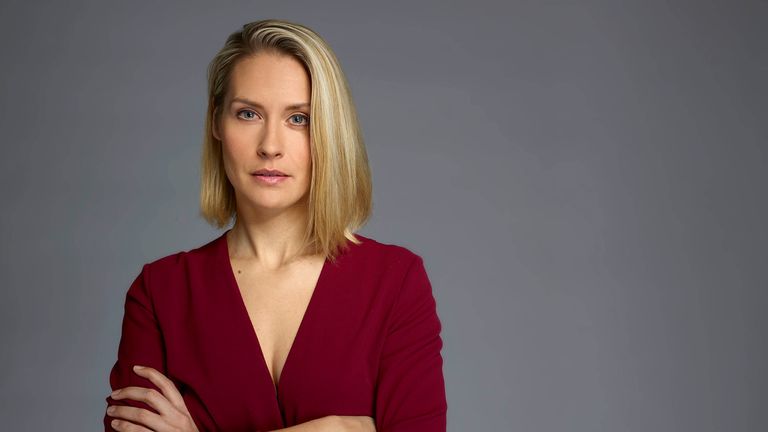 Storm were impressive. Mikki Austin has got them organised they are structured they look happy, confident.
Tamsin Greenway
Storm were impressive. Their South Africans Sigi Burger and Shadine Van Der Merwe were outstanding and it was really good to watch. Team Bath, who made a lot of changes, just looked a bit dishevelled and never ever looked comfortable. They really struggled, despite Serena Guthrie really trying her hardest in the last quarter but just could not turn the game for them.
Team Bath's shooting circle
Look, they have not technically broken a rule. The rule is very loose but you are not supposed to have two imports from the same team area. They have signed two shooters but cannot put them on the same court. Now if they get firing right it is a massive advantage because you can take one shooter of the same quality off and put another one on. There are not many teams in the league that can do that.
But on Monday it was a bit of a hindrance because actually (Kim) Commane wasn't playing well. They got a bit from her on Friday but really never looked comfortable feeding her and I also think it had a lot to do with what Storm were doing. Van Der Merwe tied up Rachel Shaw, which is unusual, and she had a really quiet game. So it's quite interesting I think for Bath it will be a positive as the season goes on and I think the bench is key.
On the attack
Really really attacking weekend. If you look at the scores across the weekend we had eight teams reaching 50 and above. Thunder absolutely took Sirens apart and are still probably looking the most slick and most comfortable at the moment.
I think we need to talk about the Pulse-Wasps game. Pulse were brilliant and Chiara Semple and Ash Neal, in particular, were real standouts for them. Their attacking unit looked great and they really turned it around after losing to the Celtic Dragons. The Mavericks Loughborough attacking was also excellent, especially Kadeen Corbin, who shot over 90 per cent.
I think it's quite surprising looking at these results. If a team is to hit 60, you're going to win a game which is what you saw Mavericks, Wasps and Thunder all hit but if if you are going to go 50, it's going to be a close game. So I think this is quite surprising. A lot of teams are going to look at this defensively and say how the hell did we let in so many goals and I think that's going to be key for next weekend.
It's great for England in terms of people putting loads of goals on the board. It it's what we want to see especially with our young English shooters as well.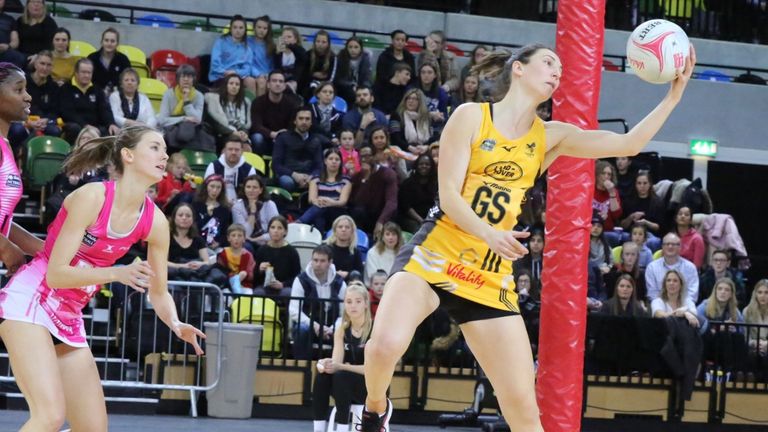 Lightning can still strike
Let's talk about Mavericks v Loughborough. For me, (Mary) Cholhok was brilliant considering it was only the third round with and she's not been starting. She started and caused Mavericks some headaches, although they did get the win and we need to keep an eye on her. I think Loughborough will grow as the season goes on.
Of course, they are missing players from last season so it was going to take them time but if they are consistently getting up to the 50 mark they will start to get better. Teams playing later on in the competition need to be wary because I think Loughborough will continue to grow.
Watch more Vitality Netball Superleague action when Manchester Thunder host London Pulse, live on Sky Sports Mix and Arena from 6.45pm on Monday, February 4. Also, Sky Sports will be showing every game of the 2019 Vitality Netball World Cup in July.