Netball Expert & Columnist
Tamsin Greenway reflects on a busy round of Vitality Superleague action
Last Updated: 27/02/19 3:18pm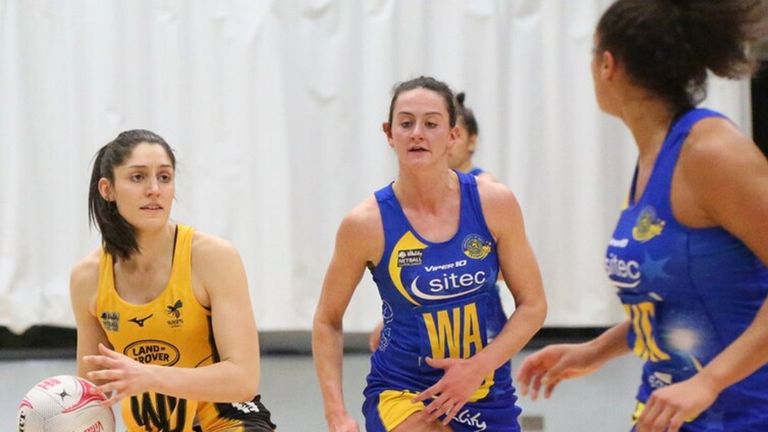 Adapting to umpires, Thunder and Lightning strike, making changes and a new shooting sensation... it's a bumper talking points from Round Seven from Tamsin Greenway.
The table is starting to form and it's as we imagined, with Wasps top and Mavs and Thunder hot on their heels. Fourth place looks like it will be interesting after Loughborough piggy-backed into that spot for now, but Bath have a game in hand. For me, that final place is going to be wide open.
In the Sky Sports game, Lightning got the better of Storm, and I think it came down to quality. They stamped theirs on the game and I think it's because they have now found their line-up. I go back to the defeat against Bath - that was so big that it was unexpected but they've come back well.
Here are the rest of the talking points this week...
Adapting to umpires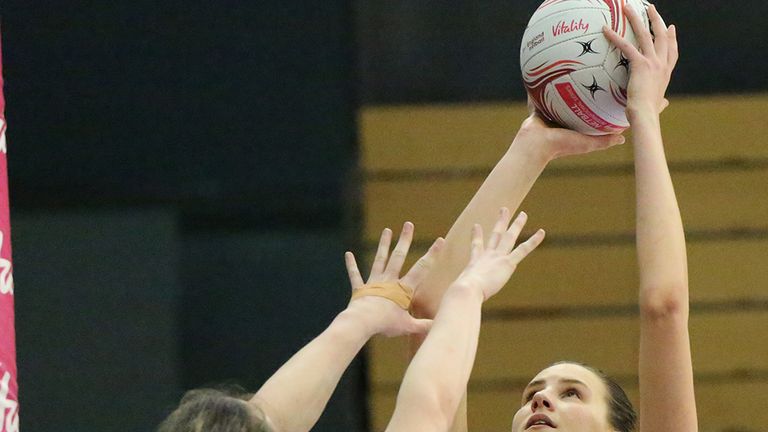 At this point of the season, it's worth noting that just like players, coaches and teams, the umpires have a different way and a different style and that makes a difference to game plans.
In the game between Bath and Wasps, there were 12 attacking contacts in the game - that is massive, and says a lot about how that game was played.
Attacking contact means you are in possession and you have given away the ball by contacting the opponent. In a lot of ways, it's unforgivable but it's also something you have no control over, as it is how the umpire interprets it.
As a coach, it can be impossible and when something happens like Rachel Dunn getting called for four attacking contacts in succession, it changes everything, particularly how you feel the circle, how she plays, and more.
The whole game has to look at it, and again not in a negative way, because you could see how it affected things - and 12 attacking contacts in a game is a really large amount.
It's not a criticism of umpires, but it affects the way you play a game and you have to start planning for how different umpires are making the calls, and it changes tactically what you can do.
Vitality Superleague - Round Eight Fixtures
| | | | | |
| --- | --- | --- | --- | --- |
| Friday | Team Bath | v | Manchester Thunder | 7.30pm |
| | | | | |
| Saturday | Surrey Storm | v | Celtic Dragons | 6pm |
| | Loughborough Lightning | v | London Pulse | 6pm |
| | Wasps | v | Strathclyde Sirens | 7pm |
| | | | | |
| Monday | Severn Stars | v | Saracens Mavericks | Live on Sky Sports from 6.45pm |
New shooting sensation!
We have to talk about Mary Cholhok - we hadn't seen too much of her as she was signed late, but we knew she was 21-years-old and 6ft 7in and now she has got another Player of the Match.
She still has so much to learn but she is such a dangerous weapon. As we go into the season, she will be seen as a real problem for all the teams she goes up against, and the rest of the top four will be aware.
Sara Bayman needed to see what she had in terms of players. Now she seems to have settled on her combinations, and that means Loughborough are finding a way of feeding her on a regular basis which is working because Cholhok is lethal.
Also players like Britt Coleman and Amy Clinton have come through and come in and will have expected to play, but Sara was getting to know her squad.
Loughborough may have taken their time but I think they will get more dangerous as they didn't slip up too much through those early weeks.
Thunder go big!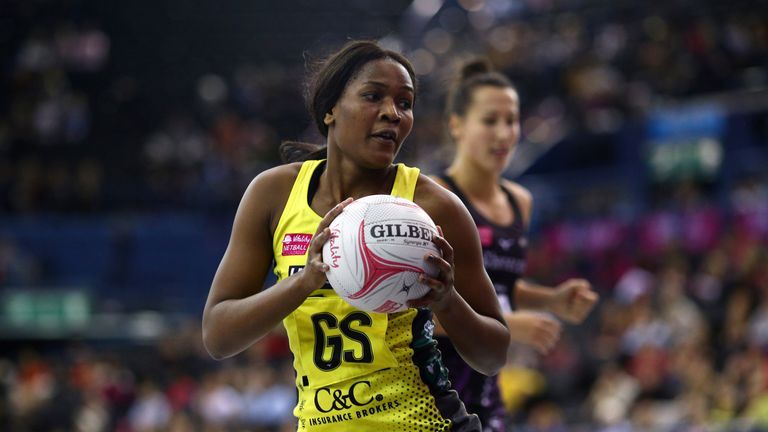 83 goals, the biggest goal tally of the season, was a massive bounce back for Thunder to win against Celtic Dragons after a shock defeat to Lightning.
The scoring in that game jumps out too. 22-21 in the second quarter is huge - so many goals - so I am sure there will be a question or two on defence, but it shows how much of an attacking game it was.
Great bounce back result tonight... performance was steady throughout , stayed in control to eventually wear down a resilient Dragons side. Quick review & recovery before we look ahead to… https://t.co/eWyxmYhmf8

— Karen Greig (@kjgreigy) February 25, 2019
The two teams play quite a similar style in terms of man-on and grinding you down, so that would have come into things - they will know the styles so they almost know each other.
The quality through the Thunder squad and the length of time they have been together means Thunder are no underdogs. For me, they are one of the favourites to be in the Grand Final. They've strengthened their squad but the starting seven is pretty much the same.
They didn't take Dragons lightly and that is the sign of a championship contender - the reaction to a loss and what a reaction it was.
The right time to change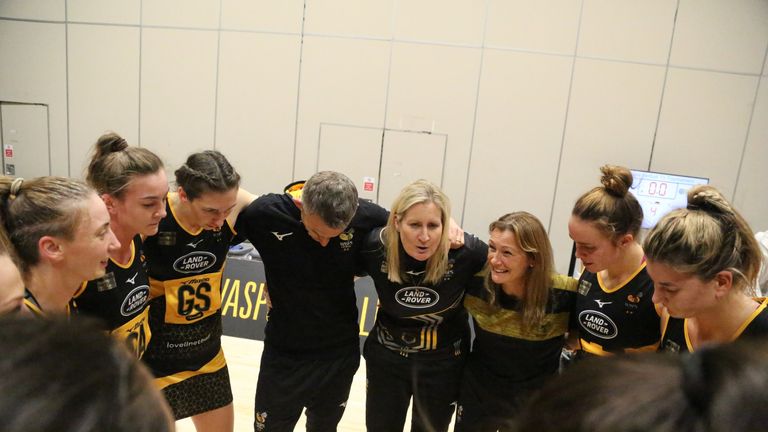 It is not always helpful when you have total control over the bench, especially when it has been working as often and as well as it has for Wasps.
Against Bath, they moved into a comfortable lead at half-time, made four changes and took a long time to settle which allowed Bath to get back within six at one point in the third quarter.
It shows how hard it is at this level for players to just slot in against a team that is just as strong, so there are lessons for how and when to make your changes, like we saw with Mavs against Bath who allowed players to stay out who were doing a good job.
Against the rest of the top four or five, if you give them an opportunity the majority of the time teams will take it, and looking at scores, Bath ended up drawing the second half with Wasps so there is not a lot of room for error.
Superleague is back on your Sky Sports screen on Monday, March 4 when Severn Stars host Saracens Mavericks in the final game of Round Eight - join us on Sky Sports Mix & Action from 6.45pm