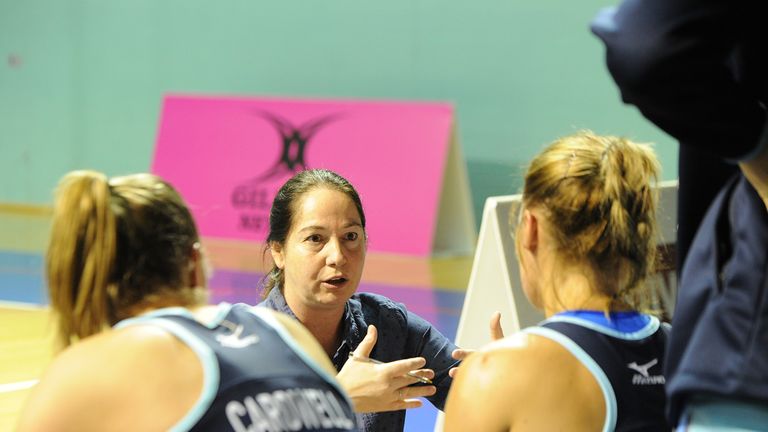 Sam Bird has announced that she is leaving Severn Stars after three years with the Vitality Netball Superleague franchise.
Bird has been with Stars since the beginning when she joined as a assistant coach to Mo'onia Gerrard in late 2016.
Upon Mo'onia's departure, she took over at the helm and has delivered consistent progression as their sixth-placed finish in the 2019 competition highlights.
Stars' development over the course of the season saw them praised by many, including Sky Sports expert Tamsin Greenway, and cemented their place as a danger side.
"I have thoroughly enjoyed my time at Stars. It has been a pleasure to work with the team from the beginning and through three seasons," Bird said after their final match.
"In particular I have enjoyed collaborating with the players and staff who have worked together to produce some very exciting and dramatic netball for the club.
The outfit's dramatic netball saw them deliver some outstanding performances, in particular on the road, and qualify for the British Fast5 All-Stars Championships.
"It has been very rewarding to see players signed by the club make improvements in their game play and understanding and being passionate about playing for Stars," she added.
"I am a player centred coach, so I will certainly miss the players that I have got to know on a professional and personal level. I wish the club every success in the future."
The co-director of Severn Stars, Anita Navin, has said that an announcement regarding a new head coach for the franchise will be made in "the coming weeks".
For Bird, she will remain busy due to her role as head coach for England A - a team made up of the Vitality Roses players that are not picked in Tracey Neville's 12-player squad for July's Vitality Netball World Cup.
The side will be competing against a number of the top international teams coming to the Netball World Cup.
Watch more Vitality Netball Superleague as the semi-finals arrive, live on Sky Sports Mix and Action on Saturday, May 11 from 4.45pm. Also, Sky Sports will be showing every game of the 2019 Vitality Netball World Cup in July.