Netball Expert & Columnist
Vitality England Roses squad has places up for grabs, says Tamsin Greenway
Former England international Tamsin Greenway says "there's a position in each area" up for grabs; watch the squad announcement live on Sky Sports News at 12.30pm on Thursday
Last Updated: 23/05/19 1:10pm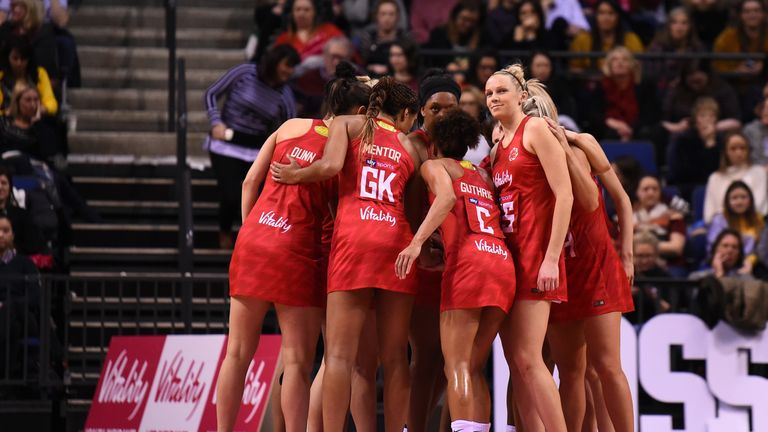 Tamsin Greenway believes that there is a "position in each area" up for discussion in the Vitality England Roses squad for the Netball World Cup in July.
It has already been a dramatic build-up with Beth Cobden ruled out following a knee injury suffered playing for Adelaide Thunderbirds, and captain Ama Agbeze confirmed as missing from the list of 12 players to be submitted.
On Thursday, head coach Tracey Neville will announce her squad for the tournament, live on Sky Sports News.
As we build-up to the announcement, Sky Sports' expert Tamsin Greenway runs the rule over each area of the court and at some of Neville's potential selection conundrums for the competition in Liverpool...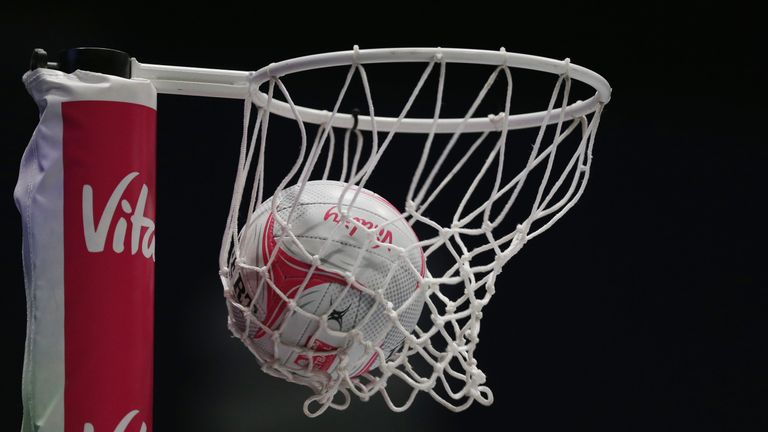 I think that there's kind of a set nine which everybody expects to go [to the World Cup] and then there's a position in each area.
Tamsin Greenway on England's Netball World Cup squad
Defensive End
You expect Geva Mentor, Layla Guscoth and Eboni Usoro-Brown to be in the squad and then it's quite interesting when it comes to that fourth spot.
As Tracey Neville, do you take a chance on youngster? Jodie Gibson was obviously ruled out fairly early [injury] but then you look at players like Raz Quashie and Fran Williams.
In a World Cup, when you play the early games, you want some players that can just run into the ground so you can rest others, like Layla, Eboni and Geva. Especially, when you look at the age of that defensive unit, you want to make sure that those players are going through the week without niggles. So taking someone like a Fran Williams or a Raz Quashie becomes a bit of a no-brainer.
That's because you know that you can put them on and they're going to do a job for you. They've stood up and they've had some international experience already and they will just run teams and players into the ground. I think that fourth [defensive] spot is wide open...
Mid-court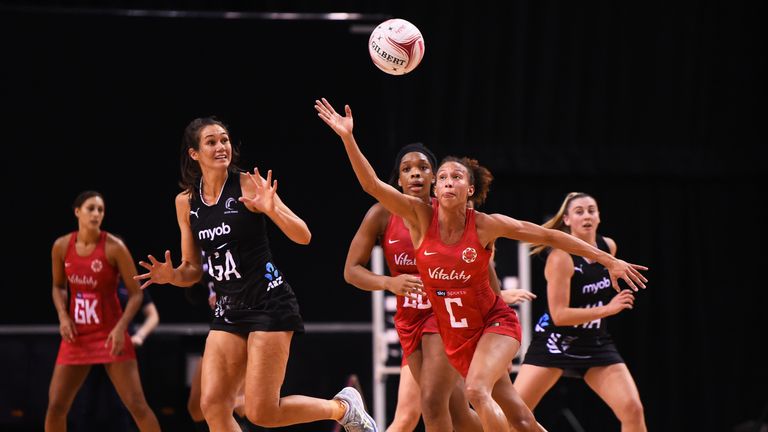 Definite inclusions are Jade Clarke, Serena Guthrie and Chelsea Pitman and then it would have been Beth Cobden. But, now that she's out injured, where do you take your cover?
Chelsea Pitman has just had a scan on her calf and we know that Nat Haythornthwaite is coming back from a hamstring injury.
As a coach you're thinking ,do we need cover as another WD/C or do we need at C/WA? If you're looking at C/WA then there's probably only two that spring to mind and that's Iona Darroch and Sasha Corbin.
Sasha has been in and out of that mix, she's not been the starting Roses' WA for a very long time. I think Iona has been incredible this season and she was in the England long-squad. They've definitely been keeping an eye on her.
Again, do you take a little risk and say, why don't we put Ioana in there? She can run out against Scotland, against Samoa and she can do a job for us and just make sure that you've got cover, because the worst case is that Chelsea or Nat aren't there. Then, who's your WA cover?
With Lightning's Nat Panagarry, who has stood out this season, it's about where do you want and need the cover? If you've got Jade or Serena who cover C and WD, and you take Fran to cover GD and WD, do you need another player like that?
England have always had the luxury of taking Beth, Jade and Serena, even though the three of them really cover the same positions because of Nat Haythornthwaite's crossover between GA and WA.
That crossover is very rare, you don't have very many GA/WA worldwide at all, and it's meant that England have always had that luxury of being able to do that.
I'm intrigued to see what that mid-court ends up looking like...
Shooting circle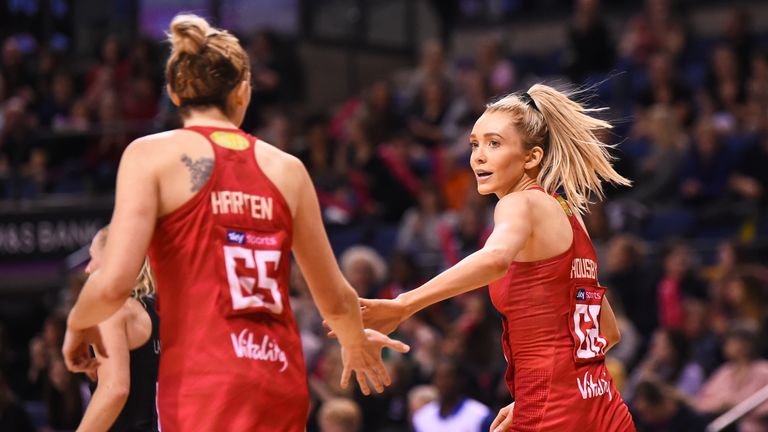 The trio of Jo Harten, Helen Housby and Nat Haythornthwaite are your definites. After the Quad Series, you have to say that Rachel Dunn did enough to get herself to Liverpool.
She's had an outstanding season again and she's played her team into the Grand Final.
There are some outsiders with Kadeen Corbin, George Fisher and Ella Clark but personally I think that it will be Rachel, Helen, Jo and Nat in that end.
If England do have that, then that's a really clear circle with a loads of options. Within it, you have your holding shooters, your rotating circle, your moving GAs and there's some feeding GAs so there are really good options there.
Probably your back-up would be George [Fisher]. She's gone to Mavericks, she's played all year, she's had a good season and she's been solid for them.
I just think at this point in time, if you're taking risks in other areas and you've got someone like Rachel Dunn who has been outstanding, you probably go with the security and experience at that point. Especially if, Helen and Jo are fit because they are going to be your starters anyway.
The Vitality Roses in Liverpool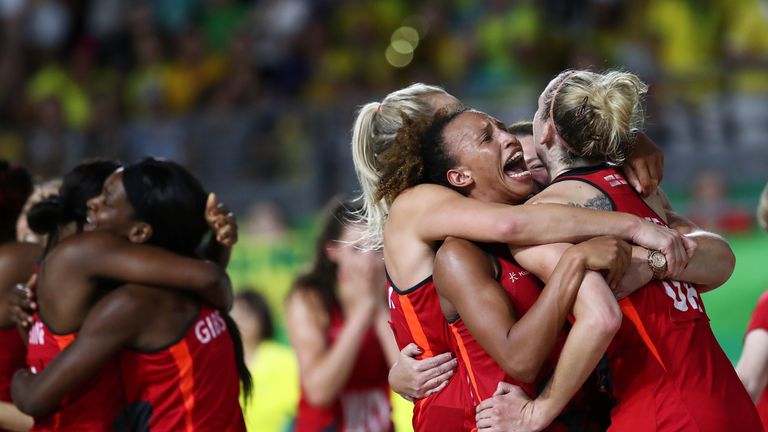 Some of the players, when you look at their ages and how long that they have been in the squad, you have to presume that there will be changes after the World Cup.
It's kind of a finale for some of these players. They probably won't want to say that and they might not even feel it afterwards. But, naturally there will be some [post-tournament] changes.
This group has been knocking on the door of international netball for such a long time and they are finally reaping the rewards of that with getting that win at the Commonwealth Games.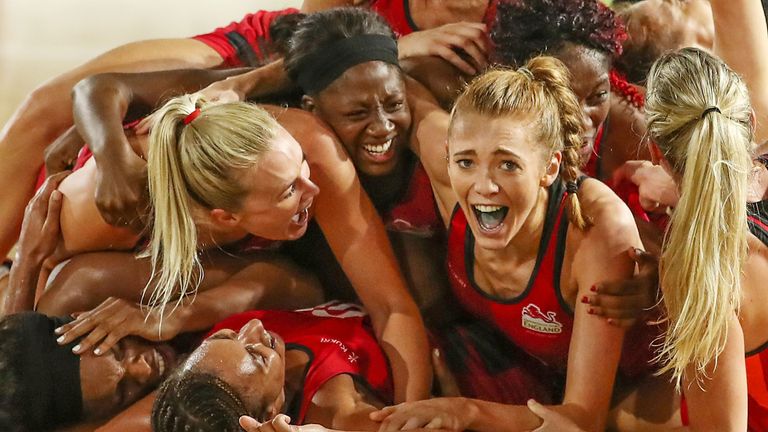 There is an expectation, that they'll make the final and win it in Liverpool and that's huge. That's a huge amount of pressure but they should be thriving on that because they have got such a talented group of individuals and finally got it last year in the Commonwealths.
Tamsin Greenway on the Vitality Roses' pressure
It's exciting times for England Netball. It's exciting that we can even have these conversations about 12s and 15s and who else is knocking on the door for squad places.
I know full well, that at the last World Cup, we definitely weren't having those conversations and you could pretty much write the team in January. So for me it's pretty exciting that we're looking at this group and saying that we have different players who have stood out this year.
For me, I think that it's going to be the best World Cup that we've ever seen and I hope that England do it.
Watch live coverage of the Vitality Roses squad announcement on Thursday live on Sky Sports News while every match of the 2019 Vitality Netball World Cup is live on Sky Sports from Friday, July 12