Stacey Francis is taking nothing for granted upon her England return
Watch all three of England's Tests live on Sky Sports and via our YouTube stream on November 29, 30 and December 1
By Emma Thurston
Last Updated: 28/11/19 12:06pm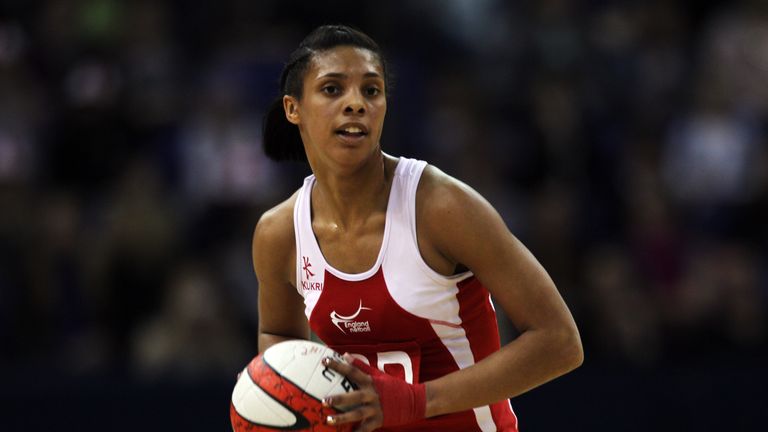 After two years out of the England netball programme, Stacey Francis is back in a Roses dress for this weekend's series against South Africa, she opens up on why the time is now right to return.
A Commonwealth Games gold and Netball World Cup bronze underline what a period it has been for England Netball, but one of their strongest players has been looking on from afar since her last appearance for her country in 2017.
Francis' decision to step away had been a personal one. One that she is comfortable with and one that was made for specific reasons around the type of environment that she wanted to be a part of as she continued her career.
"I was happy at the time to think that I might not put on an England Roses dress again and I certainly don't take for granted the fact that I've earned the opportunity to do so again," Francis shared with Sky Sports before flying to South Africa for the Roses' Test series.
"Where I was really lucky was that I knew that stepping away from England wasn't the end of my netball career.
"I'm super fortunate that I am a netballer, that's my job, and I'm in a fantastic environment at West Coast Fever. It wasn't an easy choice or an easy decision but it was definitely made better for the fact that netball continued to be a part of my life."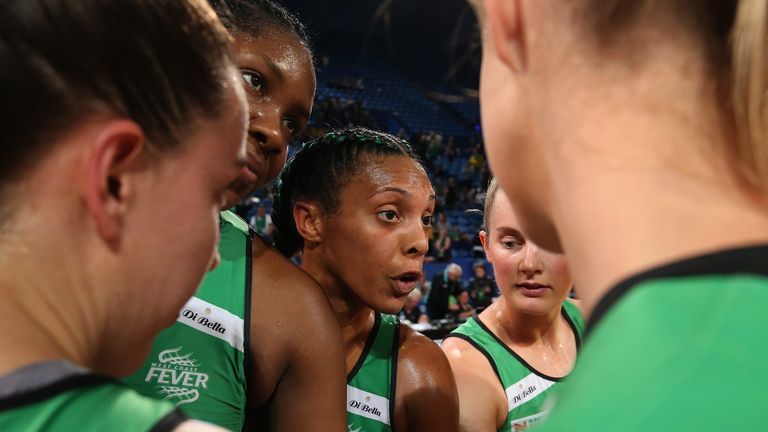 Like so many elite athletes, Francis is incredibly driven to achieve and works tirelessly in pursuit of perfection. Those traits are clearly brought about by the nerves that she felt ahead of taking the first steps back into England territory.
"I was dead nervous! Really, really nervous [before trials]," Francis said.
"I know [that I'd done it before]. But, I think that the older that you get, at least for me, the more pressure you put on yourself and the more that you overthink things.
"It's a really bad habit. It doesn't help performance, it doesn't help with your confidence at all but, I definitely think that's where I've been sitting especially in the past year."
The most recent 12 months for Francis ended with Fever finishing in sixth in Suncorp Super Netball after hosting their first Grand Final the season prior.
It was a season that was tough from a team perspective and from an individual point of view, Francis' own reflections of it highlight the weight that she carries on her own shoulders.
"It is frustrating to reflect on how the year went and where I know I could have been a better version of myself, however, I am still learning, and it's comforting to have some clarity over my thoughts and a 'plan' of sorts to move forward with," Francis said at the start of a heartfelt reflective blog on WestCoastFever.au.
With such a desire to succeed, England's new head coach Jess Thirlby, will be vital in shaping Francis' next international chapter and the defender shared how their connection created her path back to Test netball.
"Jess [Thirlby] and I have a relationship away from England Netball so we had been in contact anyway but I didn't know that she was going for the job," Francis shared.
"We had conversations before and when we spoke again, although we've worked together before, she wanted me to understand what the environment would be like with her in charge.
"Jess was very diligent in making sure that we didn't make any assumptions - assumptions around the way that she works now, around the way that I used to work.
"Also, in clarifying what it was that I needed in order to be in the environment and for me to feel comfortable and that I could contribute positively. All of that happened prior to me putting my name forward to trial."
After being selected, arriving on the first day of camp without having kit enhanced Francis' feelings of being 'the new kid' on the block albeit one with 66 caps!
However the openness of her team-mates, and the kindness from both new and old faces, quickly helped. They 'went out of their way' to introduce themselves and from that moment on, a culture has developed which Francis is really enjoying.
Test Series Fixtures - All will be streamed on YouTube too
| | | |
| --- | --- | --- |
| November 29 | South Africa vs England | 4.30pm on Sky Sports Mix, Arena & Main Event |
| November 30 | South Africa vs England | 12.30pm on Sky Sports Mix & Arena |
| December 1 | South Africa vs England | 10:30am on Sky Sports Mix |
"An England team always thrives when they're having fun and they get along which is exactly what the vibe is with the group at the moment," Francis noted.
"I think it will be interesting to see how or if anything changes when we step out with the pressure to perform out there on court.
"It will be important that we keep fun at the core fundamentals of what we're doing but also continuing to challenge each other because the past weeks in camp have been incredibly competitive and challenging, and that's only going to get the best out of each other."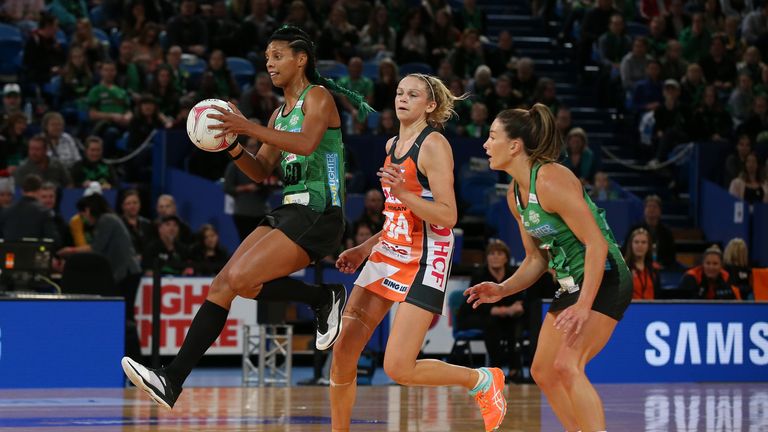 I think that I shouldn't take my experiences and I guess my seniority in terms of caps and age for granted. I don't just expect to be given a starting bib, although that's obviously what I want, I would like it to be an even and fair playing field and I want to earn the right to step out on court and wear the Roses' dress
Stacey Francis
Francis was in Australia already when the full-time programme started and with her contact at West Coast Fever, she looks set to be one of a number of Roses who will fly in for international windows and camps.
It's a route that the likes of Nat Haythornthwaite, Helen Housby and Chelsea Pitman will also take, the latter two upon their return to international netball, and it's one that Francis knows adds another dynamic for Thirlby to manage.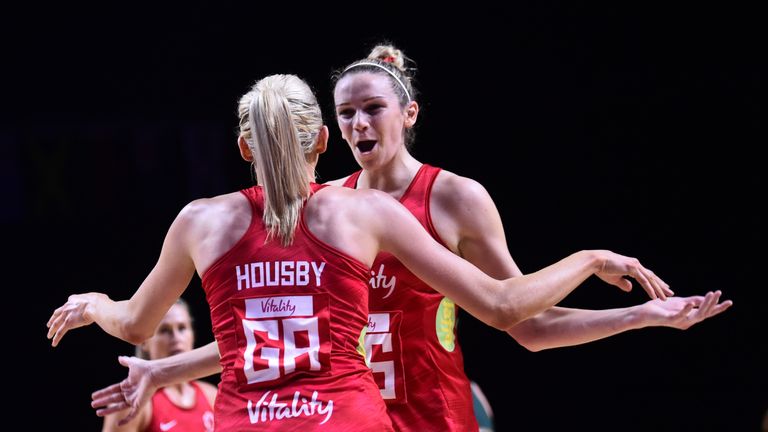 "It's a really interesting dynamic to build a squad off [with players coming in and out from different countries]. England's advantage in the past has always been our close proximity to each other and the amount of time that we spend together.
"There's obviously a core group of players that spend an awful lot of time together in the programme but then there's also a significant number of players who are plying their trade abroad which is where they live and play the majority of their netball.
"So, I think it's a continual challenge moving forwards as to how you push each other, build combinations and progress as a team when there is a little bit more of a transition squad."
How that challenge is tackled will become clear over the coming weeks, months and years as this next four-year cycle pans out. For now, England's challenge takes the form of a tackling a buoyant South African side in Cape Town and for Francis, her focus is fixed on returning to the Test arena with a bang.
Sky Sports is your home of netball and live action returns with this three-Test tour to South Africa. The first Test from the Velodrome in Cape Town will be shown on November 29 at 5.00pm and will be streamed worldwide on YouTube.