Vitality Netball Superleague 2021: Squads and signings
Keep up to date with the 2021 Vitality Netball Superleague squads; the season is due to start again in February with a wealth of new and existing talents across the league's franchises
By Sky Sports Netball
Last Updated: 15/11/20 2:39pm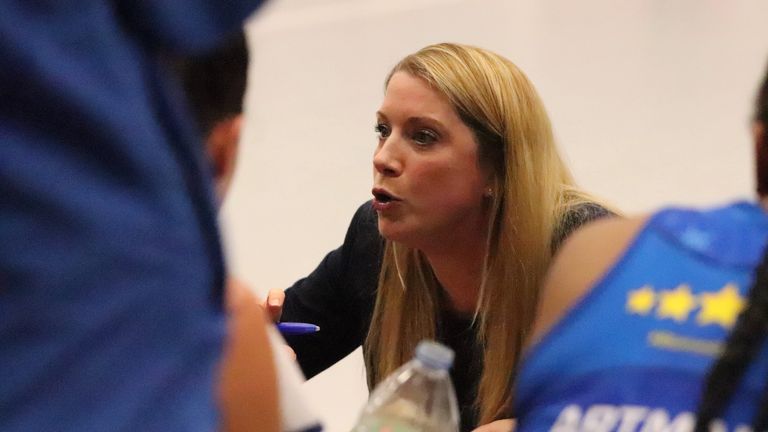 Enjoy our one-stop shop for all of the 2021 Vitality Netball Superleague squads ahead of the season starting in February next year.
From junior players making the jump to senior netball to stalwarts re-signing and big-name transfers, it was a busy signing window for all Vitality Netball Superleague sides.
Take a look at the eleven franchises' squad in full below...
Celtic Dragons
Squad: Sophie Morgan, Laura Rudland, Shona O'Dwyer, Clare Jones, Abby Tyrrell, Amy Clinton, Rebecca Baker, Leila Thomas, Lucy Howells, Christina Shaw, Victoria Booth, Rebekah Robinson and Annie O'Rourke.
Leeds Rhinos Netball
Squad: Jade Clarke, Vicki Oyesola, Brie Grierson, Rosie Harris, Rhea Dixon, Britt Coleman, Sienna Rushton, Amelia Hall, Fi Toner, Paige Kindred, Michelle Magee, Emily Hollingworth, Donnell Wallam and Madi Browne.
You might not know her name just yet, but you soon will! This hidden gem is a superstar in the making and we are thrilled to have her spearhead our attack. So excited to work with her and see what she can become. WELCOME to #TeamRhinos #Nelle 🦏 https://t.co/NB9XjbuYDu

— Dan Ryan (@DanRyan84) October 30, 2020
London Pulse
Squad: Halimat Adio, Ashleigh Dekker, Zara Everitt, Lindsay Keable, Ellie Rattu, Isabel Stibbs, Emma Thacker, Monique Thompson, Sigi Burger, Michelle Drayne, Funmi Fadoju, Lefebre Rademan, Kira Rothwell, Olivia Tchine and Adean Thomas.
Loughborough Lightning
Squad: Beth Cobden, Sam May, Annabel Roddy, Beth Gabriel, Lucy Parize, Ella Clark, Mary Cholhok, Hannah Williams, Alice Harvey, Jas Odeogberin, Suzie Liverseidge, Nat Panagarry, Lauren Nicholls and Hannah Joseph.
Manchester Thunder
Squad: Berri Neil, Lois Pearson, Caroline O'Hanlon, Emma Dovey, Rebekah Airey, Eleanor Cardwell, Laura Malcolm, Amy Carter, Joyce Mvula, Loreen Ngwira. Training Partners: Alicia Scholes, Ella Standring, Emilia Roscoe, Millie Sanders and Elia McCormick.
Saracens Mavericks
Squad: Kadeen Corbin, Jodie Gibson, Gabby Marshall, Razia Quashie, Bella Baylis, Britney Pringle-Clarke, Aliyah Zaranyika, Sasha Corbin, Steph Collard, Beth Ecuyer-Dale, Chloe Essam, Georgia Lees, Dani McFarlane, Jo Trip and Ine-Mari Venter.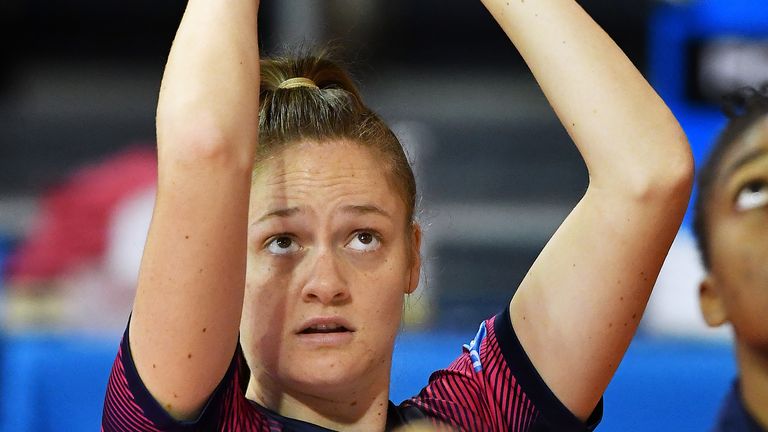 Severn Stars
Squad: Liana Leota (captain), Nia Jones (vice-captain), Georgia Rowe, Bethan Dyke, Paige Reed, Lucy Harris, Jane Taylor, Lucy Herdman and Malysha Kelly. Final player subject to contract clearance. Training Partners: Ellie Gibbons, Iman Thomas, Hannah Howl, Chloe Carchrie and Issy Eaton.
Strathclyde Sirens
Squad: Gia Abernethy, Claire Maxwell, Lynsey Gallagher, Emily Nicholl, Taylor Cullen, Niamh McCall, Nicola McCleery, Emma Barrie, Bethan Goodwin, Zanele Vimbela, Sarah MacPhail, Caitlin Pringle, Emma Love and Beth Dix.
Surrey Storm
Squad: Mikki Austin, Yasmin Parsons, Emily Gulvin, Niamh Cooper, Alima Priest, Leah Middleton, Karyn Bailey, Nicole Humphreys, Grace Sullivan, Sophie Kelly, Ellie Kelk, Lauren Tait, Frankie Wells, Emma Magee and Felisitus Kwangwa.
Team Bath
Confirmed squad: Serena Guthrie, Layla Guscoth, Rachel Shaw, Tash Pavelin, Abi Robson, Betsy Creak, Imogen Allison, Sophie Drakeford-Lewis, Eboni Usoro-Brown, Hannah Passmore, Kim Commane, Summer Artman, Jess Shaw, Chartie Curtis and Kirsty Harris.
Wasps Netball
Squad: Sophia Candappa, Katie Harris, Josie Huckle, Amy Flanagan, Fran Williams, Ella Powell-Davies, Iona Christian, Lily-May Catling, Gezelle Allison and Rachel Dunn. Training Partners: Hannah Leighton, Ally Housley, Leah Goss, Megan Thorne, Ruth Hughes.