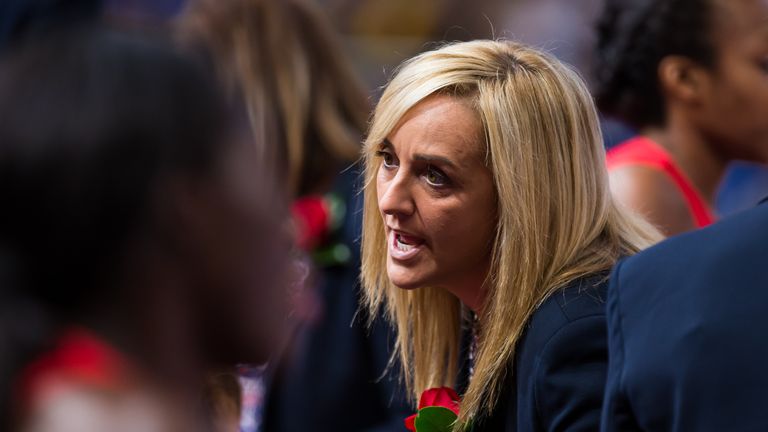 England are through to the Netball World Cup semi-finals after defeating South Africa 62-46 in a must-win match on Friday.
The result means Tracey Neville's side will finish second in their qualifying pool behind Australia and will play New Zealand in their last four clash on Saturday.
Neville kept faith in the same starting line-up that took to the court in a convincing victory over Wales yesterday and despite a sluggish start, they gradually asserted themselves into the game.
South Africa had suffered a heavy defeat to reigning champions Australia on Wednesday, but put in a strong performance against the Roses. Their young shooter Lenize Potgieter was especially impressive, matching England's Jo Harten with 35 goals in the match.
The Proteas got off to a fast start and led England by four goals in the opening few minutes. But strong mid-court work by Jade Clarke and Serena Guthrie soon subdued the world's sixth best side and the Roses scored six goals in a row to break away with a healthy lead.
In the second quarter England extended the advantage with Goal Shooter Harten once again proving invaluable under the post with her accuracy.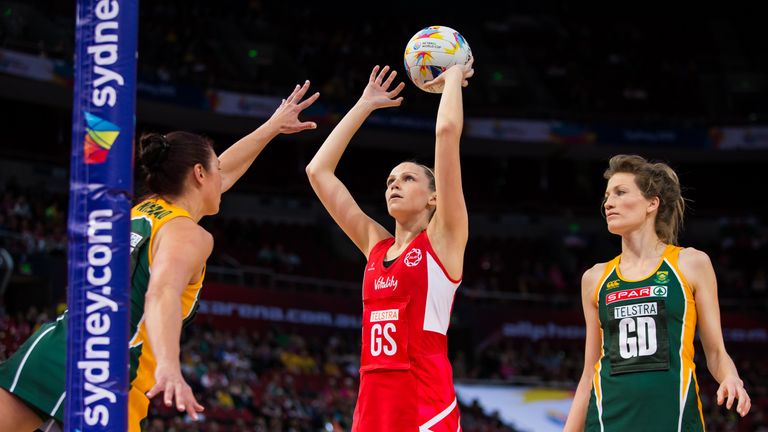 South Africa coach Norma Plummer rallied her side to mix up their game in the second half and it worked. The South African shooting combination of Potgieter and Maryka Holtzhausen started to cause problems for the England defence and despite being 11 goals behind, they earned a much-deserved quarter victory.
But England managed to close out the victory despite not putting in their best performance. Neville and her squad will have rest on their minds with a quick turnaround before Saturday's semi-final.
Watch England play in their Netball World Cup semi-final live on Sky Sports 4 from 3:15am on Saturday August 15.