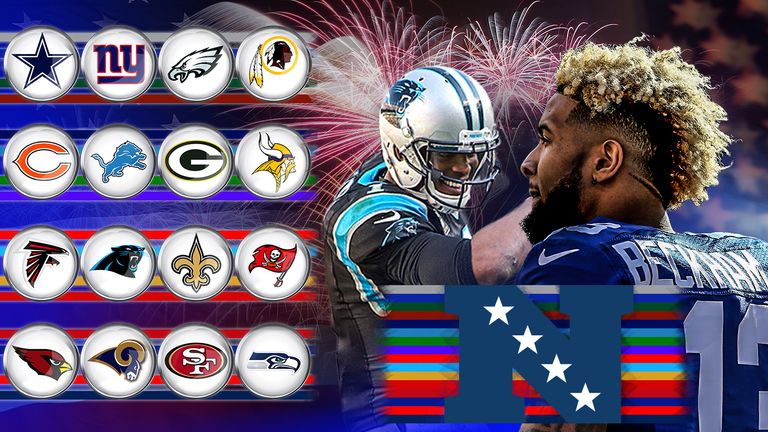 All 16 teams in the NFC come under the microscope as we review the season and dish out the year end grades.....
The NFC champion Falcons came up short in the most heartbreaking of fashion, blowing a huge lead to lose in the first-ever Super Bowl overtime to the New England Patriots, but despite the disappointment it was a good year for a young Atlanta team.
They and 15 other franchises in coming in for our end of season scrutiny with many, including the Packers and the Cowboys, reflecting on what might have been.
San Francisco 49ers have added a new head coach to address their problems while Carolina suffered a surprise fall from grace and rebuilding jobs are needed for the Rams and the Bears.
With all that in mind we summarise the season for each of the contenders, their season MVPs as well as those stars who deserve a touch more credit for their displays.
We assess the draft needs for all and look at where there is room for improvement in 2017 so work your way through the links below and see who sits top of the class and who has plenty to do for a 2017 turnaround.
NFC NORTH
NFC SOUTH
NFC EAST
NFC WEST
Keep across all the off season movement with our Ins and Outs player tracker while www.skysports.com/nfl will keep begin the build-up to the 2017 Draft