NFL London games: Seahawks, Eagles, Titans coming to UK for first time
Last Updated: 11/01/18 10:00pm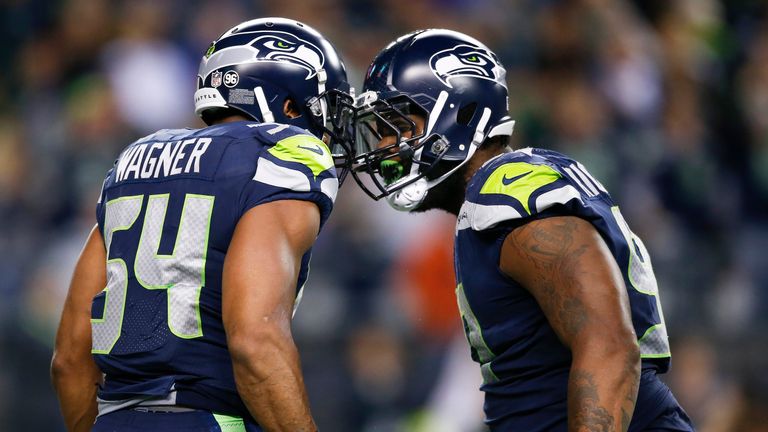 The Seattle Seahawks, Philadelphia Eagles and Tennessee Titans will play in London for the first time as part of the 2018 NFL season International Series games.
All three are the 'away' teams, with the Seahawks set to play the 'home' team Oakland Raiders in the first ever NFL game at Tottenham Hotspur's new stadium. That game will be played in Week Six on Sunday, October 14.
The Eagles - the NFC No 1 seed this season - will also make their London debut, facing 'London's team' the Jacksonville Jaguars at Wembley in either Week Seven or Eight. It will be Jacksonville's sixth-straight season hosting a game at the national stadium.
The other game, also to be played at Wembley, will feature first-timers Tennessee against the Los Angeles Chargers - that will be played on Sunday, October 21 or 28.
Tottenham have a 10-year agreement with the NFL to host at least two matches per year in their new 61,559-seater stadium, which is set to be completed in time for the 2018-19 season, but they are only to host one NFL game in the first year of that deal. Three games will be played at the venue in a future year to make up for it.
It also means there will be just three NFL matches in London next season, one fewer than in 2016 and 2017, but the plan is to revert to four games again thereafter.
Mark Waller, NFL executive vice-president of events and international, said: "We are very excited about playing our first game at Tottenham's magnificent new stadium, and will follow our usual pattern of playing one game in our first season at a new venue, as we did at Wembley and Twickenham in previous years.
"This enables us to achieve important learnings relating to the fans' preferences, ticketing, team logistics and local transportation and infrastructure, in order to create the best possible experience and environment."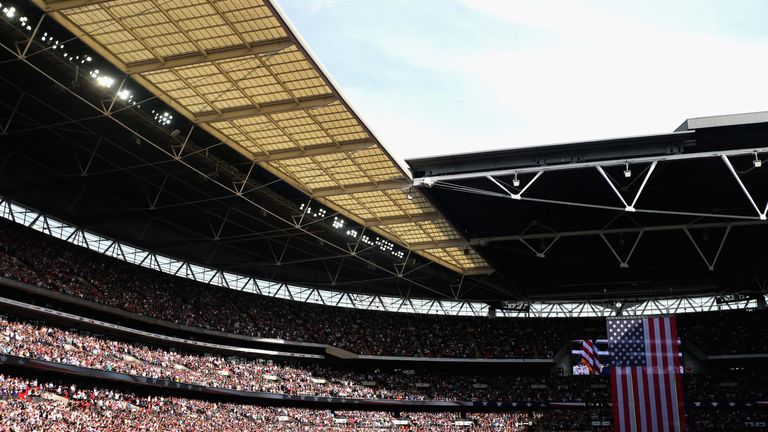 Wembley once again plays host to two games for a third-straight year, continuing their 11-year partnership with the NFL.
The Jaguars will be targeting a fourth consecutive victory at their second home. They beat the Baltimore Ravens 44-7 on their way to the playoffs this season.
The Eagles await in 2018, and though it is the team's first ever trip to London, it heralds a return for British-born running back Jay Ajayi, who travelled with the Miami Dolphins this year.
The Chargers and Raiders both return to the capital, hoping for greater success than on their visits in 2008 and 2014, when they were beaten by the New Orleans Saints and Dolphins, respectively.