Houston Texans extend head coach Bill O'Brien's contract, name Brian Gaine as GM
By Andy Charles
Last Updated: 13/01/18 4:41pm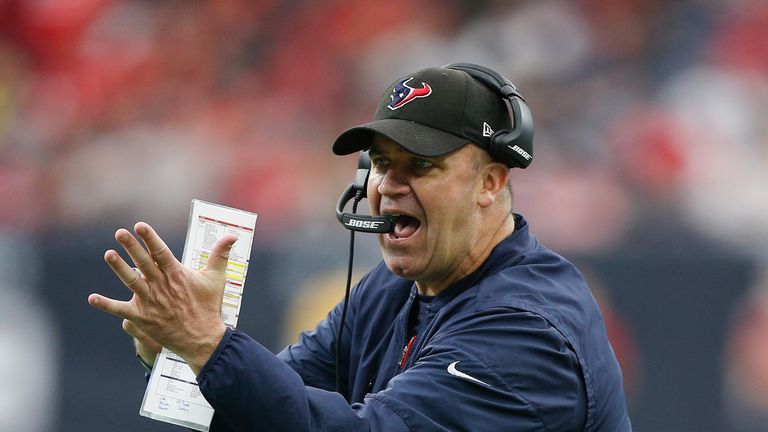 The Houston Texans have extended head coach Bill O'Brien's contract by four years and confirmed the appointment of Brian Gaine as general manager.
Gaines re-joins the franchise from the Buffalo Bills, where he spent last season as vice-president of player personnel - he had been with the Texans for three years before that in similar roles.
Both are under contract until the end of the 2022 season.
O'Brien has won 31 games since taking over as Texans head coach four years ago and had led the franchise to three successive winning seasons until being hit by a severe injury bug in 2017 when they slumped to 4-12.
The Texans spent most of the season without defensive star JJ Watt and lost rookie quarterback DeShaun Watson, who had been making a big impact, to a serious knee injury after Week Eight.
Texans chairman Bob McNair said: "Bill O'Brien has been a tremendous leader for us these last four years and we believe in his vision for the team moving forward.
"Bill is a terrific teacher that the players respect. We have a lot of trust in him to build a unified, championship culture and we're thrilled to have him as our head coach into the future.
"Our committee was unanimous in praise for Brian Gaine and we are all aligned in our philosophy on how to continue to build our roster and win a championship.
"Brian is an incredibly smart, hard-working individual that understands the importance of good communication. We couldn't be more excited about naming him our new general manager."