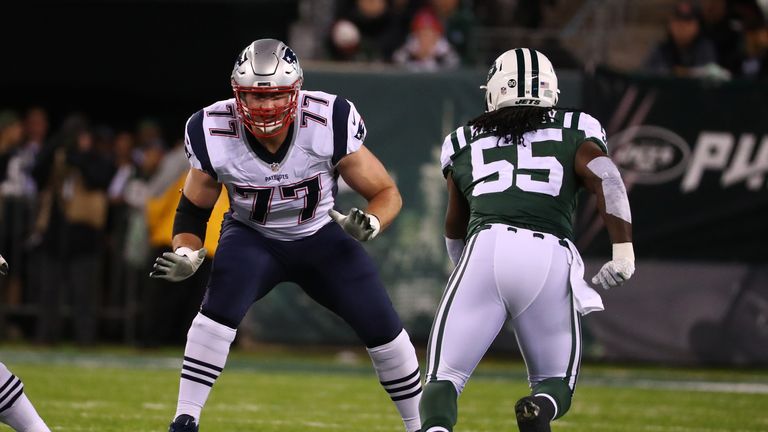 Left tackle Nate Solder has agreed to a four-year deal worth $15.5m per season to join the New York Giants, according to reports.
NFL Network reported that Solder, who is a free agent, has decided to leave the New England Patriots and play for the Giants rather than the Houston Texans.
The Cleveland Browns and Patriots were also "passively involved" in pursuit of Solder, whose contract is potentially worth $62m making him the highest-paid offensive tackle in the NFL.
The Giants were bidding on offensive guard Andrew Norwell, who is joining former Giants coach Tom Coughlin in Jacksonville, until the Jaguars made Norwell the highest-paid tackle in football on Tuesday.
The 29-year-old, drafted in the first round (17th overall), has started 95 games since entering the league in 2011.
Giants general manager Dave Gettleman was in the New York personnel department in 2011 when the Patriots selected Solder before the Giants had a chance to do the same.
Two picks later, the Giants selected cornerback Prince Amukamura who had a slightly higher grade in the team's front office than Boston College offensive tackle Anthony Castonzo.