Miami Dolphins fire head coach Adam Gase
Executive vice-president of football operations Mike Tannenbaum has also been let go by the Dolphins
Last Updated: 31/12/18 4:42pm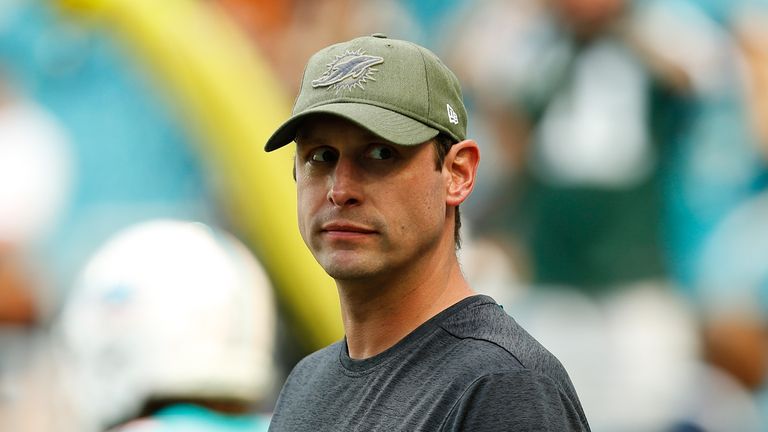 The Miami Dolphins have fired head coach Adam Gase after three seasons in charge.
Miami has had a losing record in each of the past two seasons, finishing 6-10 in 2017 and 7-9 in 2018.
The Dolphins were 27th in points conceded in 2018 with 433, while they ranked 26th in scoring with 319.
Executive vice-president of football operations Mike Tannenbaum has also been dismissed after Miami missed the playoffs for the 15th time in 17 years.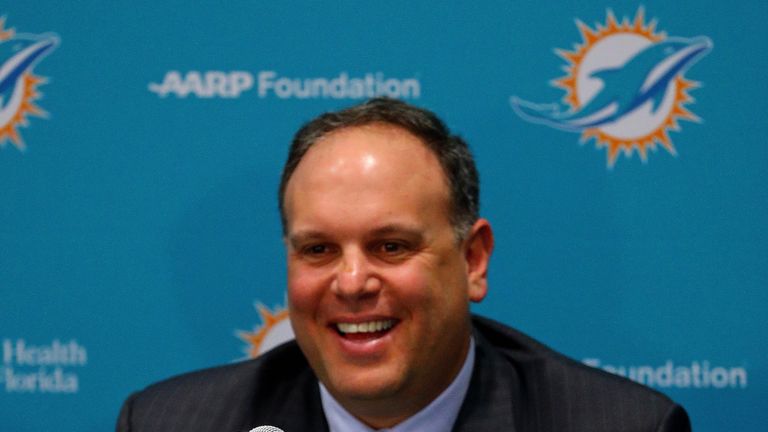 Tannenbaum held his job for four years and was involved with several disappointing drafts.
General manager Chris Grier, who has been with the team in various capacities for 19 seasons, was given more authority and will oversee football operations while reporting directly to owner Stephen Ross.
The team said it will immediately conduct a search for a new coach, who will report to Grier.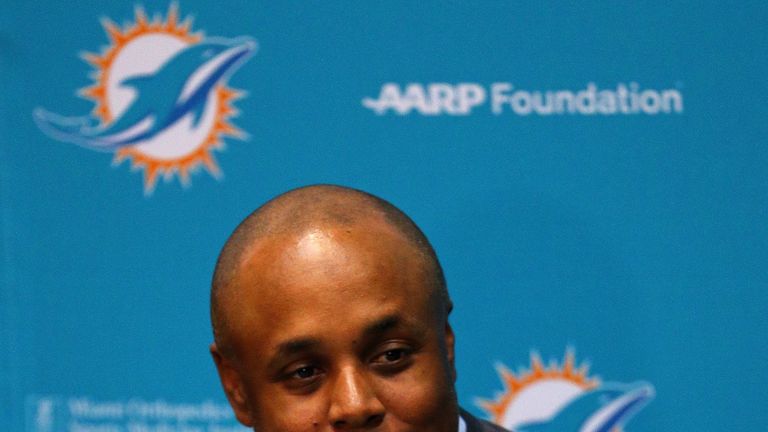 "I am excited about having Chris lead our football operations going forward," said Ross.
"I want to build a championship organisation and I've fallen short of that so far. I know I need to take a different approach and I've learned that we need a more streamlined structure for accountability and a longer-term view on our decision-making.
"Chris is highly respected throughout football and is an unselfish, team-first leader who knows the game. We need to add to our core of young players and build something special over the long term and I believe in Chris."
Ross made the moves on Monday after the Dolphins ended their season with a 42-17 loss at Buffalo.
The Dolphins owner said of Gase: "I want to thank Adam for his hard work and dedication to the Miami Dolphins. This decision was not easy as he gave everything he had to the organisation. I wish him and his family the best going forward."
Gase went 23-26 in his time with the Dolphins. He was hired after impressing as offensive coordinator with the Denver Broncos - where he helped Peyton Manning break numerous records in 2013 - and the Chicago Bears.
The 40-year-old led the Dolphins to the playoffs in his first season in charge in 2016, securing a Wildcard berth after finishing second in the AFC East with a 10-6 record. They lost in the first round to the Pittsburgh Steelers.