Rob Ryan returns to NFL with Washington Redskins as linebackers coach
Watch Super Bowl LIII live on Sky Sports on Sunday night
Last Updated: 30/01/19 11:37pm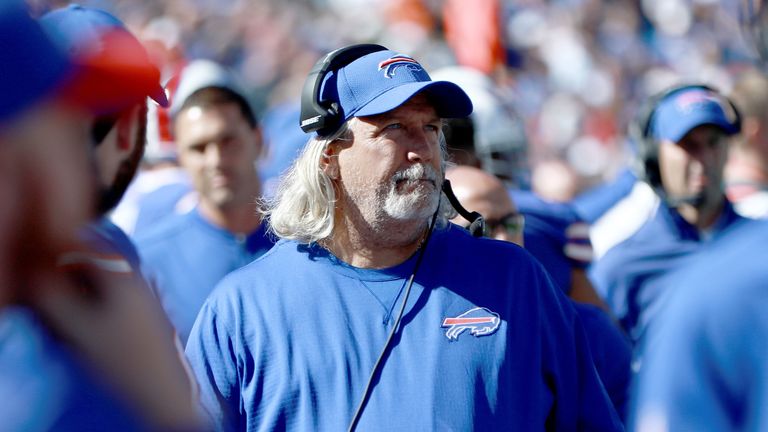 Rob Ryan is back in the NFL having been hired as the inside linebackers coach for the Washington Redskins, the team announced on Wednesday.
The longtime assistant, who is working with Sky Sports on Super Bowl LIII, which is live on Sky Sports on Sunday night, has been out of the league since being fired by the Buffalo Bills in December 2016.
Ryan, whose brother Rex was the head coach in Buffalo when both were fired, had worked as the defensive coordinator for the Oakland Raiders, Cleveland Browns, Dallas Cowboys and New Orleans Saints before joining Buffalo in January 2016.
The 2019 season will be Ryan's 20th as an NFL coach, although he also spent a decade-plus in the college ranks, including three years as the defensive coordinator at Oklahoma State (1997-99).
The Ryan brothers are the sons of the late Buddy Ryan, a former NFL coach and defensive specialist.