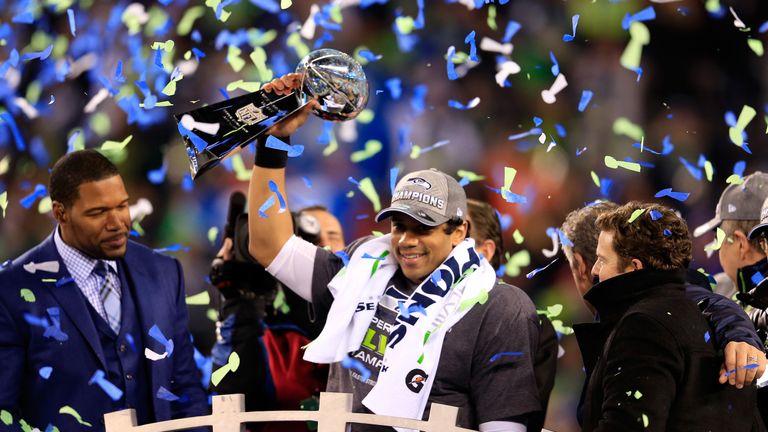 Seattle Seahawks soared to a 43-8 victory over Denver Broncos in a long-overdue New York championship game in 2014.
Sub-zero February temperatures sandwiched a surprisingly mild game day as the Seahawks set Super Bowl 48 on fire at MetLife Stadium.
The writing was on the wall for the Broncos after the first play of the day. Twelve seconds into the game, centre Manny Ramirez overshot the snap to quarterback Peyton Manning and the ball went sailing over his head and into the end zone for a safety.
Seattle were up 2-0 and gained possession for the next play of what turned out to be an incredibly one-sided first half.
Linebacker Malcolm Smith broke a four-year run of quarterbacks dominating the big game by securing the Super Bowl MVP mantle in virtuoso fashion.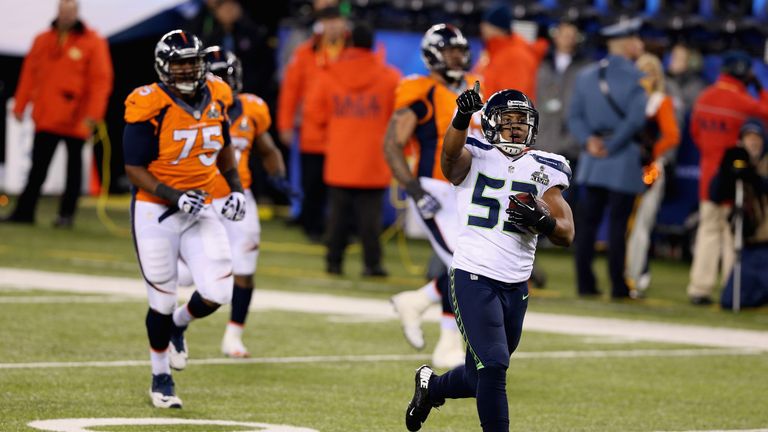 He was at the centre of one of the moments of the game as defensive end Cliff Avril hit a defiant Manning towards the end of the second quarter to knock the ball into Smith's waiting hands. 
The interception, one of two in the game for five-time NFL MVP Manning, resulted in a touchdown for Smith and another setback for the Broncos at 22-0. Seattle were more than in charge before the half-time show from Bruno Mars and Red Hot Chili Peppers.
Wide receiver Percy Harvin, who now plays for Buffalo Bills, also had a memorable game for the Seahawks, having made it to full fitness before the game.
An 87-yard touchdown return on a kick-off and two rushes for 45 yards lit the pitch up as the Broncos struggled to cope.
Denver's woes were compounded by the fact that Seattle seemed to have brought their famous 12th man over from Washington State - the crowd was deafening throughout and reportedly contributed to the confusion between Martinez and Manning at the first snap.
The AFC champions had to wait until the final play of the third quarter to register their first points of the game, with a touchdown and a two-point conversion taking the scoreboard to 36-8. 
Any hint of second-half momentum for Denver was quickly put to bed as quarterback Russell Wilson connected yet again with his top receiver of the day, Doug Baldwin, with a 10-yard touchdown pass four minutes into the fourth quarter.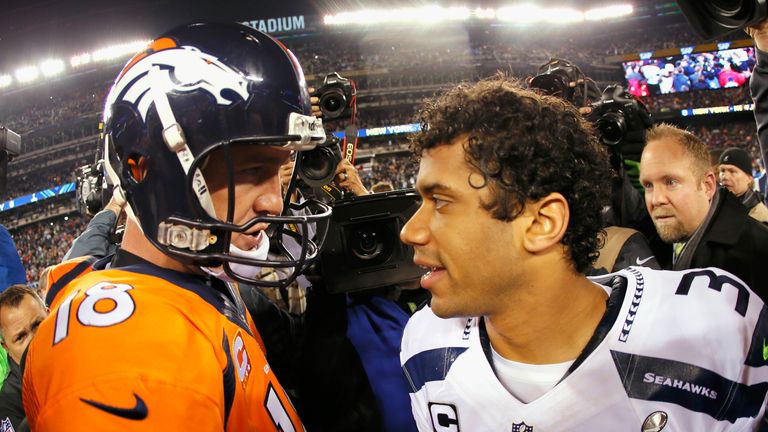 The deficit finished the game off as the Broncos became only the third team since 1975 to score fewer than 10 points in a Super Bowl. 
Wilson dubbed the victory the championship Seattle were meant to win after they lost to Pittsburgh Steelers in 2006's Super Bowl 40. The quarterback and his 2013 Seahawks had stormed to victory in an historic win in New York this year.
They enjoyed a successful follow-up year, too, as they reached the big game for the third time in franchise history to face Bill Belichick's New England Patriots. You can recap on Super Bowl 2015 here.