Brazil coach Rogerio Micale backs Barcelona star Neymar to come good at Olympics
Hosts face elimination or fate could even come down to the drawing of lots
By Raz Mirza
Last Updated: 10/08/16 12:01pm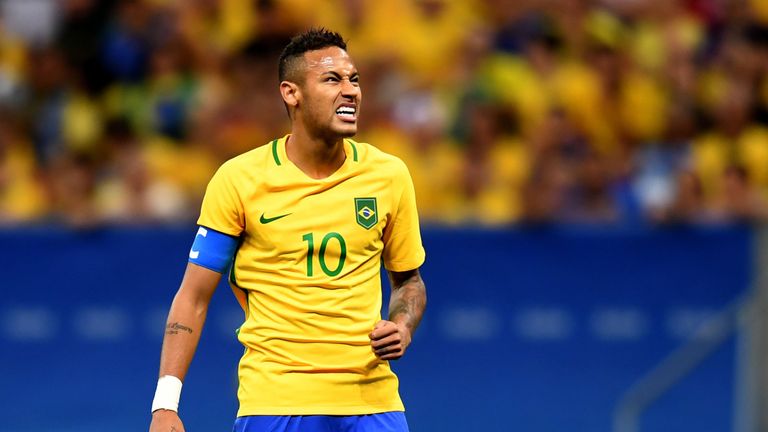 Brazil coach Rogerio Micale has rallied round under-fire captain Neymar ahead of their crunch game against Denmark which could see the hosts face elimination from the tournament.
Micale's men need to beat the Group A leaders in Salvador on Wednesday to guarantee their place in the quarter-finals, after being booed off in consecutive stalemates against South Africa and Iraq.
Neymar's refusal to address the media after the Iraq debacle provoked renewed doubts over his suitability to captain the national team.
The 24-year-old missed Brazil's final two games at last year's Copa America after being sent off in just his second competitive match as captain against Colombia.
But Micale said Brazil need to reflect on the state of the national game rather debating whether to strip Neymar of the captaincy.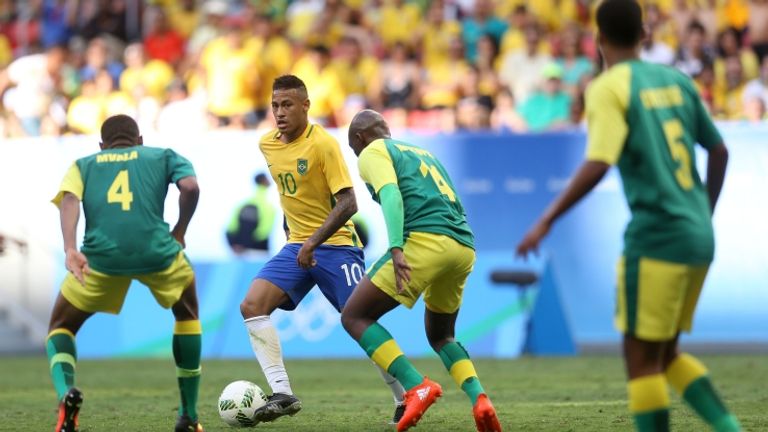 The five-time world champions are still searching for the way forward after the humiliating 7-1 World Cup semi-final defeat to Germany on home soil two years ago.
''Neymar will become the best player in the world, we need to respect him,'' Micale said. ''He is young. I know that at times he behaves in a way that we may not like, but at his age, wouldn't we do the same things that he does, having everything that he has?''
Micale said the criticism could hurt future generations of Brazilian players who dream of the national soccer team.
''If we don't respect our best players, they might not want to be with us anymore,'' Micale said.
''We only need a simple victory to reach the next round and remain alive in the fight for a medal,'' he added. ''We need to stay calm. We only depend on ourselves.''
Amazingly, Brazil's fate could even come down to the drawing of lots with Iraq, who play South Africa, if both final group matches end in a draw by the same scoreline.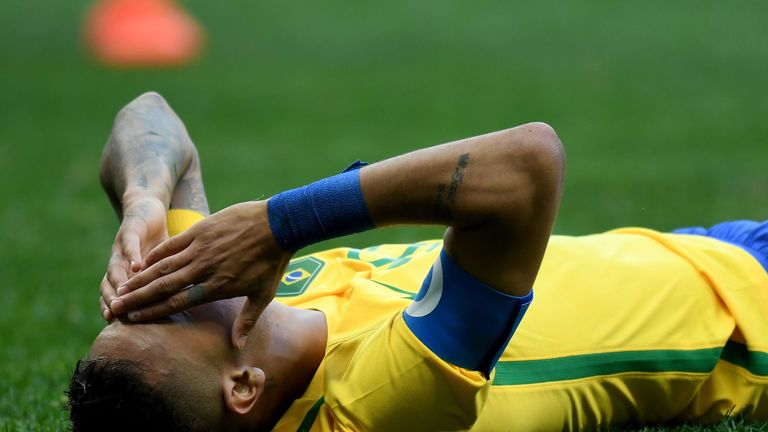 Midfielder Renato Augusto said Brazil's struggles at the Olympic tournament have upset Barcelona star Neymar.
''He remains confident, but he is not happy with what has been happening,'' Augusto said. ''He knows of his importance to this group. Everyone is supporting him.''
Argentina also have to win to avoid an early exit against Honduras in Brasilia on Wednesday.
Germany may need to rack up the goals against Pacific islanders Fiji. The world champions will be assured of progress should they win by at least five goals, with group leaders Mexico and South Korea facing off in the other game in Group C.
Nigeria and Portugal are the only two sides to have already sealed their place in the quarter-finals.