Max Whitlock wins double gymnastics Olympic gold for Team GB
By Nadeem Badshah and Matthew Treadwell
Last Updated: 14/08/16 9:30pm
Max Whitlock claimed a second Olympic gold medal by winning the men's pommel horse event for Team GB, adding to his floor exercise success on Sunday.
Less than two hours after he ended Britain's 120-year wait for an Olympic gymnastics gold medal, Whitlock again secured top spot in his specialist event with a score of 15.966.
Louis Smith completed a one-two for Britain as he picked up a second successive Olympic silver in the discipline, while American Alex Naddour picked up the bronze.
Starting fifth of eight finalists, Smith began strongly with a score of 15.833, until Whitlock usurped him with his 15.966 with one more athlete to go.
Russian Nikolai Kusenkov duly delivered an unspectacular routine to ensure Whitlock and Smith would occupy the two top spots on the podium.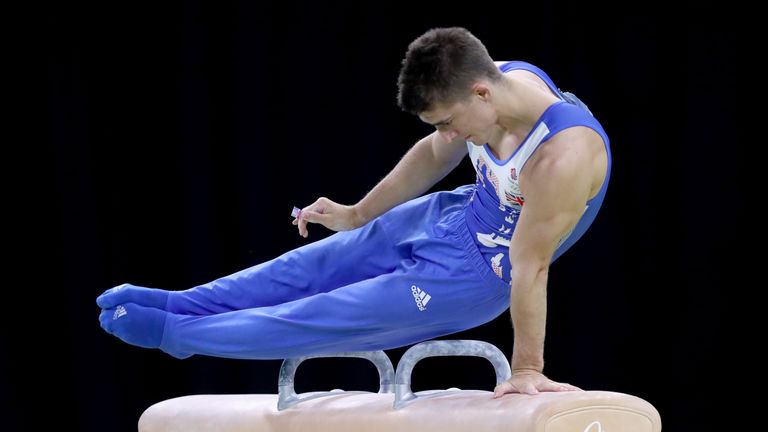 Whitlock finished with a score of 15.633 in Rio earlier on Sunday after a flawless floor routine to finish top of the leaderboard among the eight competitors.
Diego Hypolito from Brazil won silver, while his compatriot Arthur Mariano finished with a bronze. Britain's Kristian Thomas finished out of the medal places with a score of 15.058.
Japan's Kenzo Shirai was the favourite to win but was fourth after an error-strewn performance to finish with a score of 15.366.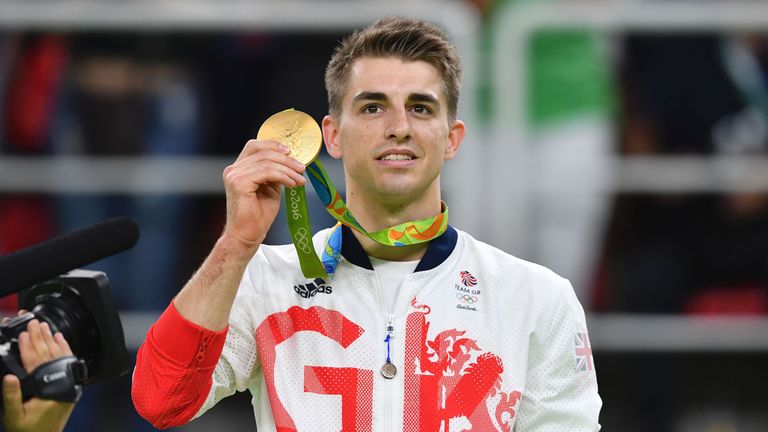 Whitlock had already claimed a medal earlier in the Games when he took bronze in the Team GB's first medal in the event in 108 years.
Beth Tweddle, former Commonwealth Games champion, said being the third gymnast to take part in Sunday's floor final helped Whitlock.
"I think it helped Max going so far up in the order. He was then able to just sit back and relax," Tweddle told the BBC. "He looked more nervous waiting for the result than he did before his routine. We were hoping for a sneaky bronze but where he was brilliant, others faltered."