Aksel Lund Svindal claims Winter Olympics men's downhill gold to become oldest Alpine winner
By Sky Sports News
Last Updated: 16/02/18 10:07am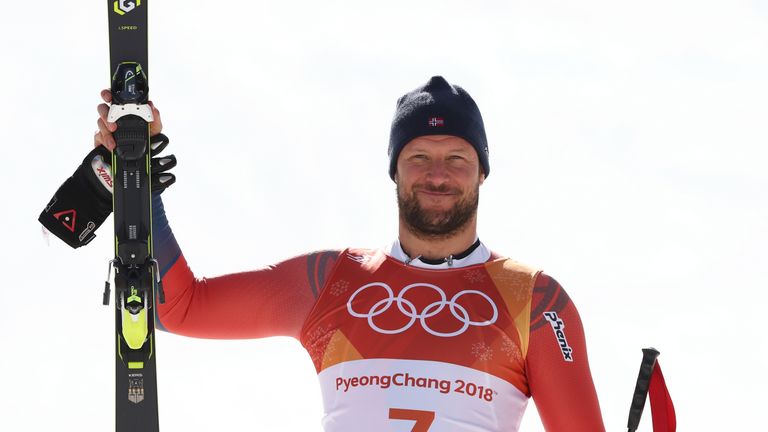 Aksel Lund Svindal became the oldest Olympic gold medallist in Alpine skiing after winning the men's downhill in Pyeongchang at the age of 35.
Svindal, who won Norway's first Olympic downhill gold, was 0.12 seconds faster than team-mate Kjetil Jansrud down the 3km course at Jeongseon with Beat Feuz of Switzerland taking bronze, 0.18 secons behind Svindal's time of 1 minute, 40.25 seconds.
Having won a medal of every colour at the 2010 Vancouver Games, Svindal failed to finish on the podium in Sochi, but with his downhill gold in Pyeongchang, he matched Austrian Michaela Dorfmeister's record of winning both downhill and super-G titles.
"It's cool to get the gold," said Svindal, a five-time world champion and twice a World Cup overall champion.
"When you cross the finish line and you see that you have a good race and you're in the medals, you don't think too much about the history books.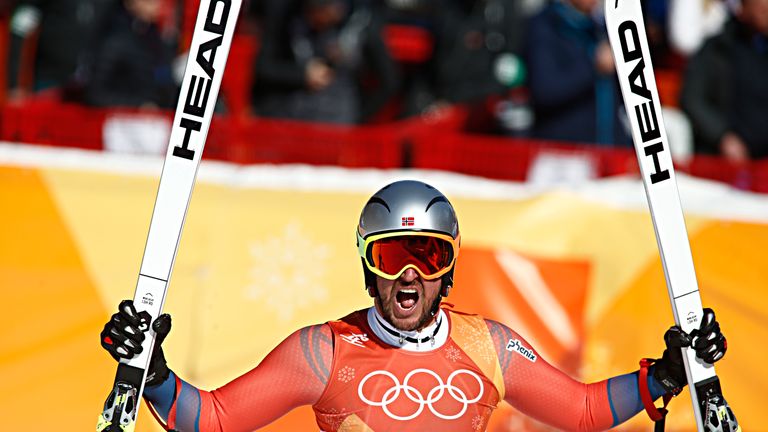 "It's emotional, it's being at the Olympics and competing for a gold and being able to get it.
"Those feelings are way stronger than any history written. Honestly, I didn't care much about that - I just wanted to win!"
Svindal's only disappointment was at the size of the crowd, which numbered a couple of thousand - half the capacity of the venue.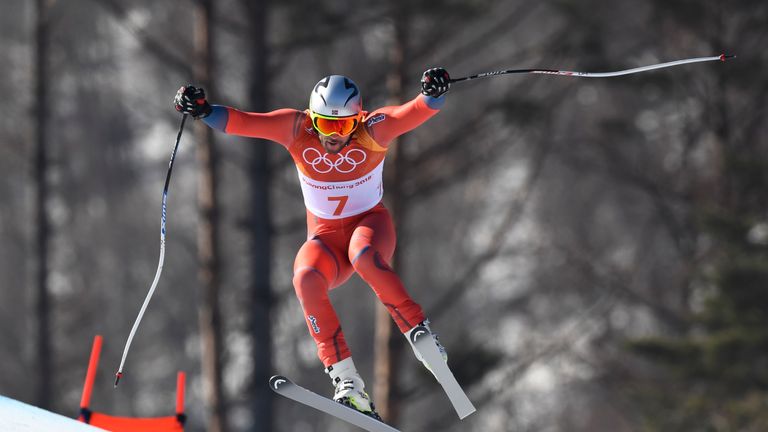 He said: "It's a little bit strange to be honest. We're having the Olympics and there are that few people in the stands, it's a bit sad.
"The Olympics is for every nation and it should also be a worldwide thing. If you'd had this race in Austria, Switzerland, Italy, Norway, Sweden, it would be packed, 50,000 people, probably the US too.
"But the Olympics are bigger than just alpine skiing. If alpine skiing's not a big deal here, that's too bad for us, but I guess there are other sports that are a big deal and you just have to hope they have a lot of people there."