Lizzy Yarnold claims skeleton gold for Team GB at Winter Olympics with Laura Deas taking bronze
Last Updated: 18/02/18 2:13pm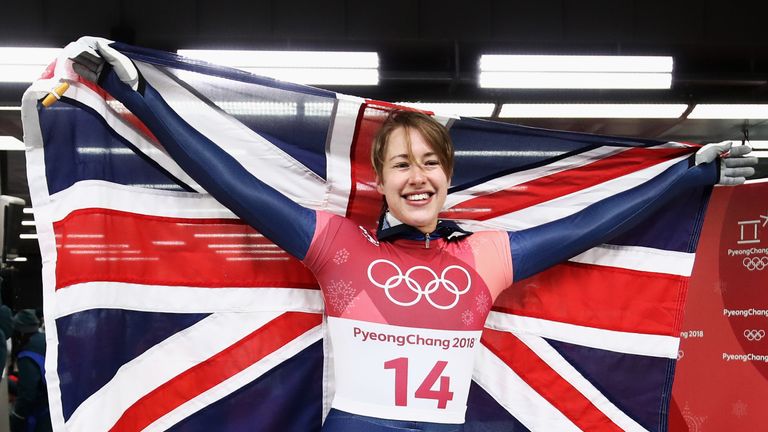 Lizzy Yarnold defended her Winter Olympic skeleton title in sensational fashion with a track record on her final run in Pyeongchang.
Yarnold stormed down the Olympic Sliding Centre track in 51.46 seconds, beating the track record she set on Friday, and then watched third-run leader Janine Flock make a mess of her final run.
Flock's disappointment was compounded as she dropped out of the medals completely, meaning a second British medal with Laura Deas claiming bronze.
Deas had taken the lead on her final run, but was narrowly overtaken by Germany's Jacqueline Loelling, whose powerful finish briefly took her into top spot.
But Loelling's cumulative time was no match for Yarnold, who found time at the start and continued to make more ground throughout her final slide, while making no obvious mistakes.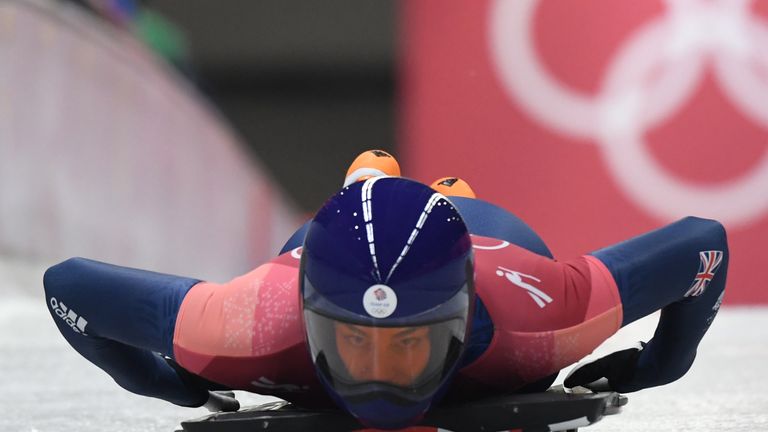 That left Flock as Yarnold's sole competition for gold, but the Austrian got off to a slow start and was not making up any time when she had a hard hit midway down the track.
Yarnold's cumulative time was 0.45s quicker than Loelling with Deas a further 0.17s behind in the bronze medal place.
"I'm overwhelmed and exhausted. I don't really know how it happened," Yarnold said.
"After the first run I wasn't sure whether I was going to be able to finish the race because my chest infection was so bad I was struggling to breathe and I got here only with the help of my team.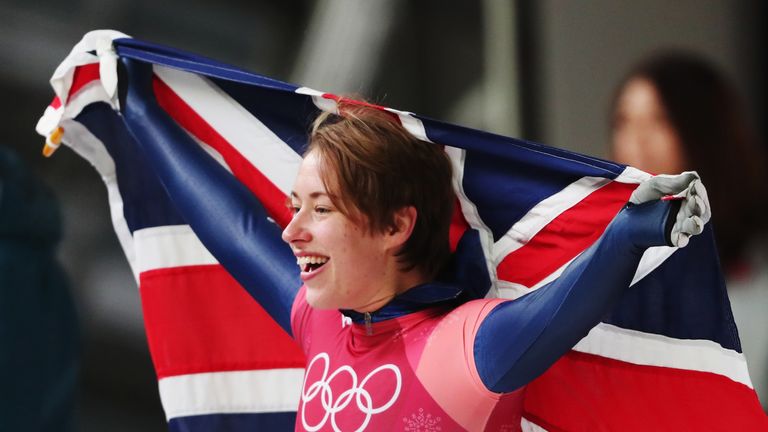 "My physio Louise just gave me a talking to before run two (on Saturday) and reminded me that I can do it and we can do it together.
"I guess four years ago, three years ago the whole team all dared to dream that this was possible and I just went with all them (and) we managed it."
Great Britain have now won the last three women's skeleton golds, with Yarnold preceded by Amy Williams, who was the victor in Vancouver eight years ago.