Russian curler Alexander Krushelnitsky stripped of Winter Olympics bronze medal for doping
Last Updated: 23/02/18 7:06am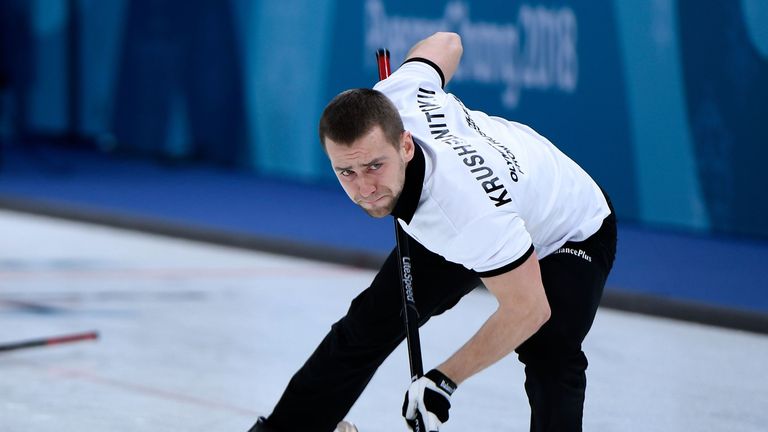 Alexander Krushelnitsky has been stripped of the mixed doubles curling bronze medal he won at the Winter Olympics after admitting to using meldonium.
Krushelnitsky finished third in the event alongside his wife, Anastasia Bryzgalova, but now the International Olympic Committee will reallocate their medals after an investigation by the Court of Arbitration for Sport's anti-doping division.
Their bronze medals will be awarded to the Norway pair of Kristin Skaslien and Magnus Nedregotten, who had originally finished fourth.
The 25-year-old was one of the 168 athletes accepted to be part of the Olympic Athletes from Russia team after Russia's Olympic Association was suspended from participating in Pyeongchang over state-sponsored doping at Sochi 2014.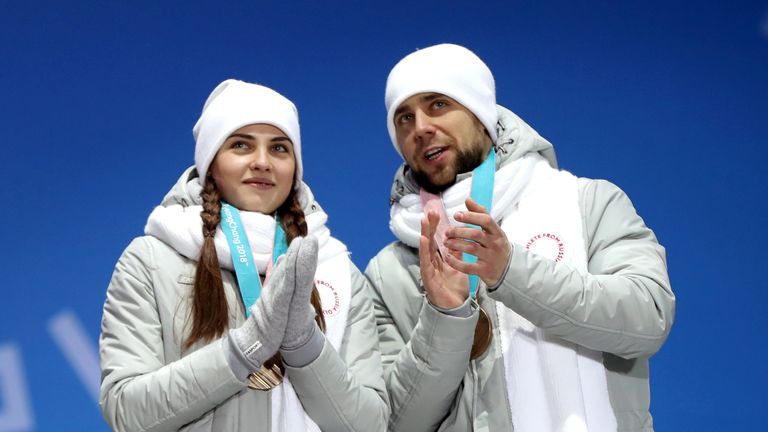 A CAS statement read: "The athlete has admitted the anti-doping rule violation.
"He is disqualified from the mixed doubles curling event at the Olympic Winter Games Pyeongchang 2018 and the results obtained by the team OAR at the same event are disqualified."
Earlier this week, Krushelnitsky denied taking meldonium, which increases blood flow, and the Olympic Athletes of Russia delegation announced a criminal investigation would take place to determine how the positive test happened.
The CAS statement added: "The athlete has accepted a provisional suspension beyond the period of the Games and reserved his rights to seek the elimination or reduction of any period of ineligibility based on 'no fault or negligence' following the conclusion of the Games."