Tokyo Olympics: USA stunned by France for first Olympic men's basketball loss since 2004
Defeat in Group A opener in Saitama is USA men's first in Olympics since losing to eventual champions Argentina in Athens 17 years ago; Evan Fournier of Boston Celtics stars with 28 points for France; USA face Iran in next game on Wednesday
By PA Media
Last Updated: 28/07/21 9:52am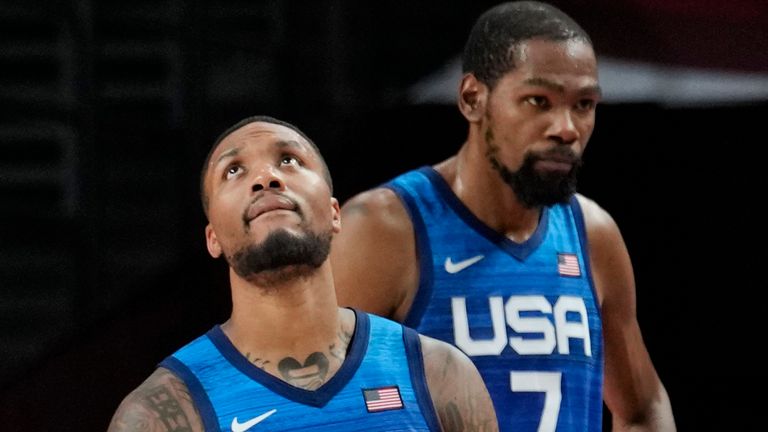 The United States lost their first Olympic men's basketball game since 2004 as they went down 83-76 to France in their opening group match of the Tokyo Games on Sunday night.
The Americans are three-time defending champions in the Olympics, but have arrived in Japan short of star power after a number of withdrawals, injuries and Covid-19 issues, and it showed as they made a sloppy start to the competition.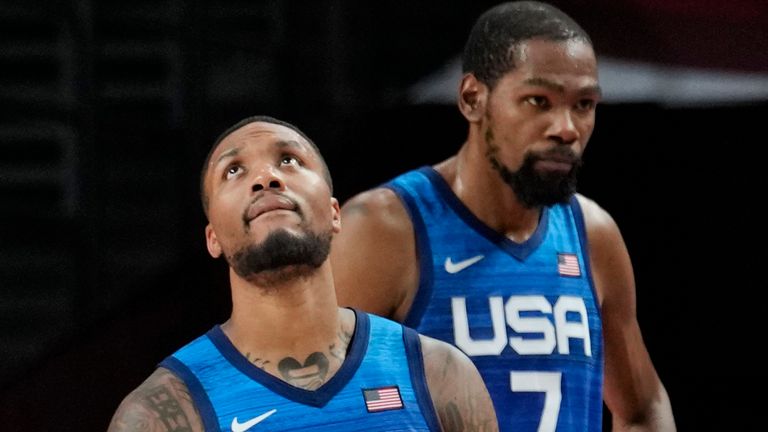 The Boston Celtics' Evan Fournier scored 28 points for France, who dominated the third quarter of the Group A contest at the Saitama Super Arena and then survived a fourth-quarter rally to take a huge scalp.
The Americans began the fourth on a 13-1 run, leading 69-63 when Jrue Holiday made a lay-up, but it was only temporary as big three-pointers from Nicolas Batum and Fournier swung the momentum back to France.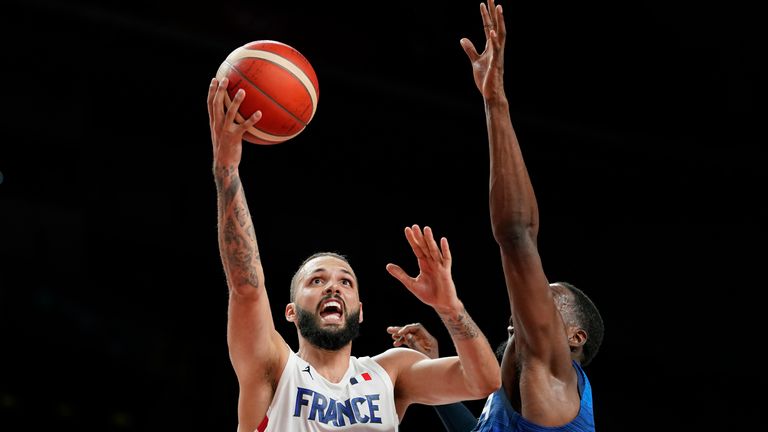 Fournier put the French back in front, 76-74, with 57 seconds left and they had the better of a scrappy finish as the Americans missed all seven of their attempts from the field inside the final minute.
It was a first Olympic defeat for the United States men's team since the semi-finals of the Athens Games, when they were beaten 89-81 by eventual champions Argentina.
Gregg Popovich's team must look to repair some of the damage when they face Iran in their second game on Wednesday.