Barrie vs Terry
Rugby League Experts & Columnists
Super League: Barrie McDermott and Terry O'Connor are back with their predictions
Last Updated: 05/06/15 12:51pm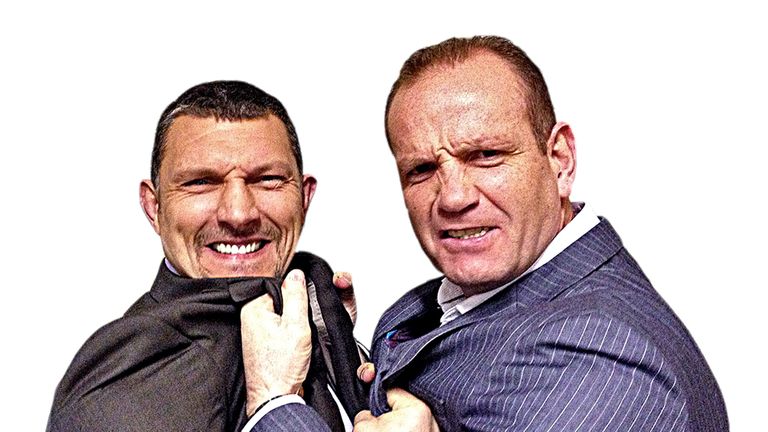 The boys have recovered from Magic Weekend and ready to tear into each other once more as they go head-to-head with their Super League predictions.
On the pitch, Barrie McDermott and Terry O'Connor liked nothing better than tearing into the opposition.
They may have hung up their boots but that competitive streak still runs strong and we have found a way to channel their energies.
Each week they will give their predictions for the Super League games; they will score one point for a win and if they both pick the winner, then the pundit with the closest score gets an extra point.
Last year, McDermott pipped O'Connor to the title, and although Terry demanded a recount, he finally conceded that Barrie was the rightful winner.
Let battle commence!
Current standings
BARRIE - 72
TERRY - 76
Widnes v Hull FC: 7.30pm, Thursday, Sky Sports 1
Barrie says:  Widnes last weekend at Magic Weekend were very impressive against Salford. A lot of people say that Widnes cannot win on grass but they categorically answered that question at St James Park. I thought that as a team they played extremely well, but Widnes make no secret that everything revolves around Kevin Brown. I think the likes of Joe Mellor, who is an excellent player, need to develop a little bit more in the next few years because people will say that their Plan A, Plan B and Plan C all revolves around Brown. That is not a criticism by the way, that is just acknowledging a wonderful player who is having a massive impact on the club.
Hull, in testing circumstances, were impressive as well at Magic Weekend as they won the Hull derby. Leon Pryce and Marc Sneyd played very well and I though Liam Watts and Danny Houghton in the middle were very good.
Prediction: I don't see Hull having enough this week when they travel up to Widnes whose home record is exemplary. I am backing Widnes to win by 10 points.
Terry says:  Widnes showed that they can win away from home and would have taken a lot from that win against Salford. There is a lot of good things happening with Widnes and they are a team who are really on the up. Kevin Brown has resigned which is a huge boost for them and I think they will be looking to build against Hull FC.  I think Willie Isa will be the key for Widnes in this game and have been really impressed with him; he's not the biggest but boy does he like to put a lot of work in.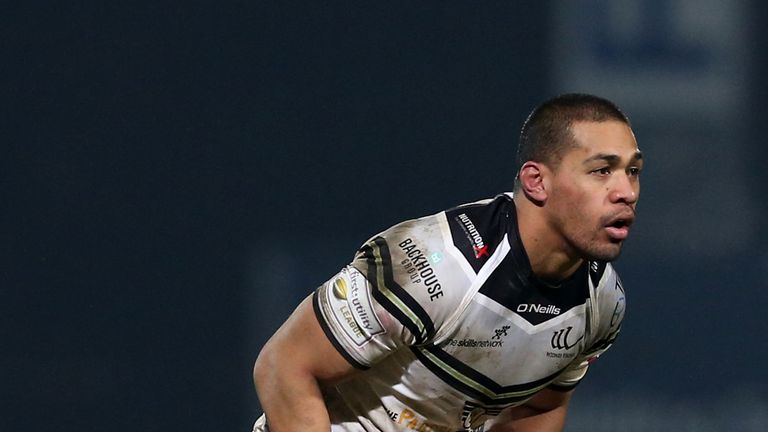 Hull have only lost two out of the last eight and are tough to beat. There are rumours that they will be missing a few key players for this game which may disrupt their rhythm a bit. Hull's strength for me is not their halfbacks but their backrow – you really need to stop Gareth Ellis, Mark Minichiello and Joe Westerman. They are absolute class.
Prediction: A quick game on a quick pitch and I think Widnes playing at home in front of a big crowd will beat a tough and uncompromising Hull side by eight points.
Warrington v Catalan: 7.30pm, Friday, Sky Sports 1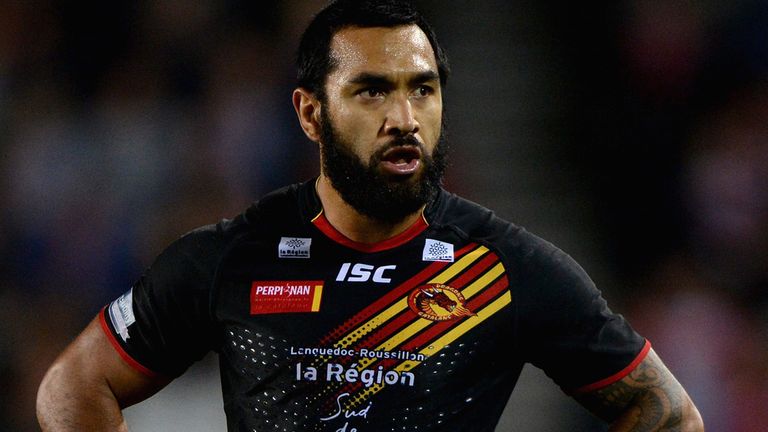 Barrie says:  This should be a fantastic game. Warrington will go into this game thinking that they have plenty to prove. In the first half at Magic Weekend they did a lot of good things but then – in the words of their coach Tony Smith – were rubbish in the second half.
Catalans have suffered a lot of injuries over the last few games – they have lost Todd Carney and Willie Tonga to name but a few. They did come back against Huddersfield to secure a 22-22 draw at Magic Weekend. I thought Zeb Taia was excellent for Catalans and was their top performer  – and he seems to get better and better. He gets moved around a bit and I thought when he got moved from second row to centre to cover for Tonga it took some of his impact down a bit. But he did deliver when he had to and got the try to get his team back into the game.
Prediction: I'm expecting a high scoring game and I think it will be a very close game and am going for a home win. Warrington by six points.
Terry says:  Catalans have lost Willie Tonga and Todd Carney – that is a huge blow for them. When Carney plays Catalans are a totally different side. Catalans will bring in a few inexperienced players and I think that Warrington will take full advantage of that.
Warrington's performance –  especially in the second half – against St Helens was just not up to scratch. I tipped Warrington at the start of the season to make the Grand Final; however we need to see a bit more from them if they want to do that. But they have one of the most intelligent and talented players out there at the moment in Stefan Ratchford .
Prediction: This is a massive game for Warrington and their big players really need to stand up and be counted. I am going for them to win by 12 points. 
St Helens v Salford
Barrie: Saints by 18
Terry: Saints by 16
Hull KR v Castleford
Barrie: Cas by 8
Terry: Cas by 8
Huddersfield v Wigan
Barrie: Huddersfield by 6
Terry: Wigan by 6
Wakefield v Leeds
Barrie: Leeds by 2
Terry: Leeds by 18