Rugby League Expert & Columnist
Brian Carney's three eye-catchers: Castleford's form, Giants' demise and a law anomaly?
Last Updated: 01/05/18 5:07pm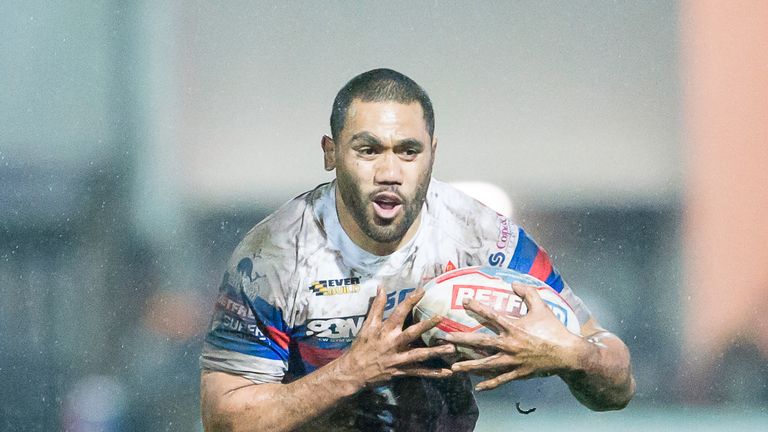 Brian Carney looks through three things that caught his eye this Super League weekend...
Tigers on a roll
Whisper it, but the standout team of 2017 might have again found their roar. Daryl Powell made an interesting comment after the victory over the Catalans Dragons, who were absolutely awful - more on that later - saying: "People wrote us off after that round one defeat to St Helens", and essentially he was saying: "Here we are now after nine games and we're doing okay."
Well let's look at that in a bit more detail. Nobody wrote them off, but people, and I was among them, were wondering how they would deal with the unique set of circumstances they found themselves in after round one.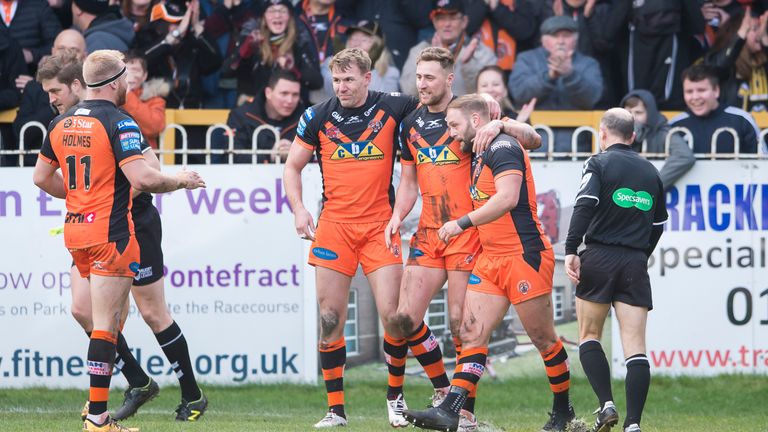 Far and away the best side in 2017, they then get to the Grand Final and don't fire a shot in defeat. That's a big burden to deal with psychologically in my opinion. So before the season even started, there was a natural question mark about Castleford.
They then go out and lose heavily to St Helens, conceding over 40 points in round one. Well, although it's a two-game form we're looking at - the Grand Final and round one - people can be forgiven for thinking where are Castleford psychologically? And how much damage has been done by losing the way they have?
Slowly but surely, they've begun to put an answer together. And I think with the dismantling of a side that seemed destined for the bottom four at best, they have announced themselves to the rest of Super League as being back.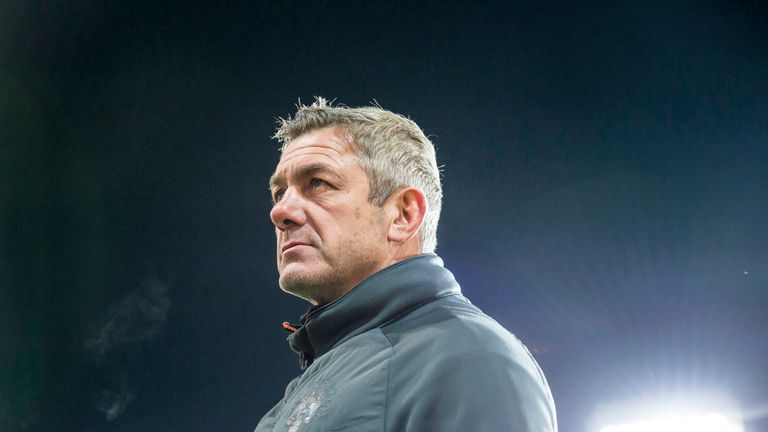 Catalans Dragons coach Steve McNamara said after the game that he still believes he has a side that can finish in the top eight. Well, a look back at the previous three seasons will tell you for that to happen, they'll need approximately 20 points. That means eight wins in the next 12 games to fulfil his prophecy of having a top-eight side on his hands. I can't see it.
But Castleford still had to go out and beat them, and what I liked most is the convincing manner in which they did it. Luke Gale kicked the Dragons to pieces, and I think it is a win that will be worth so much more than two points for Daryl's side. It's a confidence booster.
That's not to say they were down on confidence, but this one just allows you to stick your chest out that little bit more.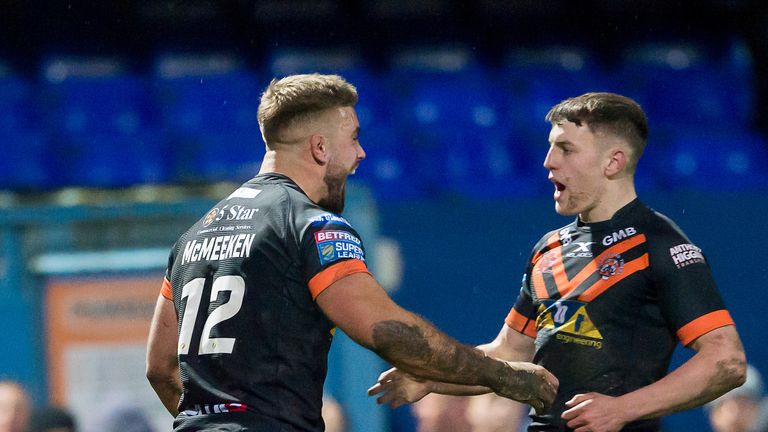 They are a bit away from the breath-taking fluidity of last year, but not so far that they can't reach it over the next few weeks. And it's probably no coincidence that in recording their most impressive victory this season, one of their star performers may have provided the answer and solution at full-back.
Young Jake Trueman was singled out for praise by Powell after the match for his seamless slotting into that all-important position. If this progress continues it may be a case of, 'Zak who?' by the end of the year.
Giants and Dragons in demise
On Thursday night's Golden Point, we will be discussing the demise of the aforementioned Dragons and Huddersfield Giants.
It's surprising and sad to see clubs that have worked so hard to build themselves into positions of strength, crumble the way they have.
I've touched on the Dragons, and not for the first time this season, but the Huddersfield Giants have fallen from greater heights.
The 2013 league leaders had at that point in their history announced their arrival at the top table. And with the squad that they have put together, and their consistent progress, few would have seen them dropping so far with so little outward prospects of recovery.
Rick Stone is now gone, and Chris Thorman is in interim charge. The next appointment could be a defining one in the Super League history of the Giants.
I've heard a whisper - and admittedly it's only a whisper - of a coach they are looking at in Australia. If it's true that he is being considered as an appointment, I would be staggered and I would suggest Giants fans will be underwhelmed.
He's not a head coach, and the evidence thus far would say he's not close to being one either. I get that Trent Robinson and Michael Maguire had to start somewhere but they were identified early in their careers as head coach material. That's an important difference.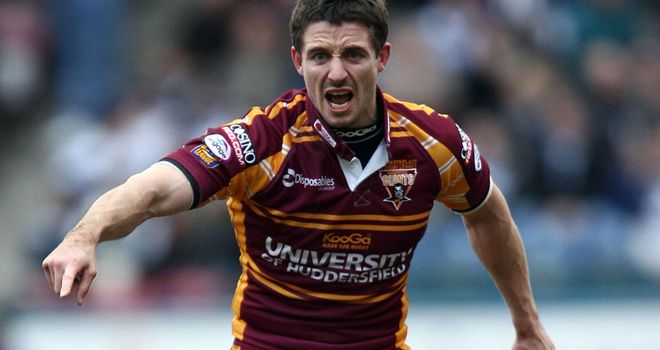 Huddersfield need to think long and hard about the next time they hand out this job. If they decide not to give it to Chris Thorman, who is a very talented, intelligent and well thought of up-and-coming coach, citing inexperience, the decision to go down under for someone with less credentials than Chris may backfire spectacularly.
I love what Ken Davy and his late wife Jennifer have done for the game of rugby league in Huddersfield. I want to see him continue and I'd love a strong Giants side, but this appointment the decision makers at that club absolutely cannot afford to mess up, because they now find themselves on the precipice.
Three for three
For our last talking point this week, I'll look at three different little things.
Anybody that has watched Warrington's win over Hull KR will be impressed by their sixth win in a row but may, and I'll stress may, have picked up a particular anomaly in the rugby league laws.
Sitaleki Akauola, Warrington's pre-season signing from Penrith, who runs the ball as hard as anyone else in the league, did so once on Saturday with the unfortunate Chris Clarkson trying to stand in his way.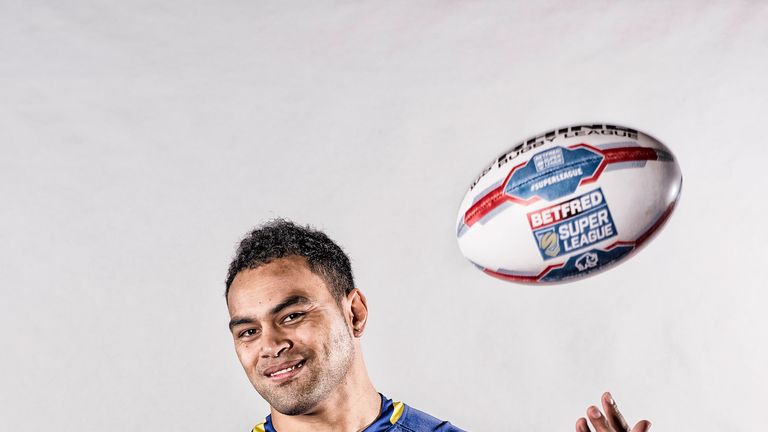 Akauola's shoulder made contact with the head of Clarkson, but here the anomaly crops up. You cannot shoulder charge when attempting to make a tackle, but you can in fact shoulder charge when you're in possession of the ball.
I suspect it is something the rule makers didn't consider when they decided to outlaw the shoulder charge. A quirk of the game or something they should have looked at? Let me know what you think.
Secondly, Bill Tupou. I've touched on him before in this column and I'll say it again. If you want to know where Wakefield are as a club now, it could be judged by their ability to hold onto Tupou, and I think they will.
Too often in the past for the liking of their fans, star players after excelling for Trinity have been snapped up by other clubs. To paraphrase Phil Clarke, it's almost like some clubs have been scouting talent for others. Tupou may be integral for their on-field future.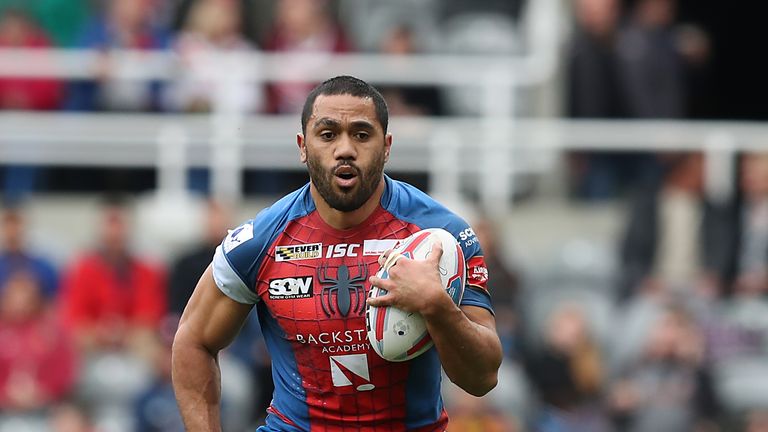 He's marked himself out as a tremendous centre both in attack and defence and one I know is admired (coveted?) by clubs higher up the league. Michael Carter no doubt will be desperate to hold onto him.
And lastly, I still can't make my mind up on Salford. There seems to be a collection of five clubs who people see the bottom four coming from. Salford are currently amongst those, but I get the feeling they may have enough to separate themselves from that unwanted position.
Their convincing win against Huddersfield showed me they've got enough flair and ticker to face the fight that will be a top-eight finish.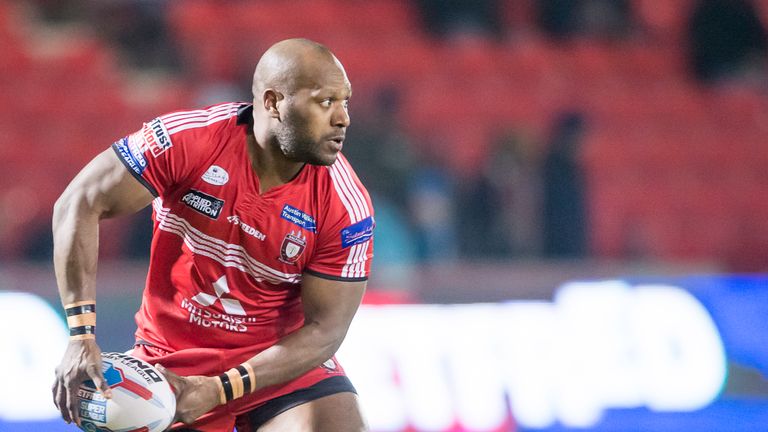 Ian Watson, with extremely limited financial resources and if rumours are to be believed, other clubs continuing to circle his players, has carried on and brought them one step closer to Super League safety.
I say I can't make my mind up yet because I have a nagging doubt about them. Their side is not that far off from the one that collapsed in the second half of last season, but at the moment they are putting in performances I didn't see coming. Yesterday was one of those.