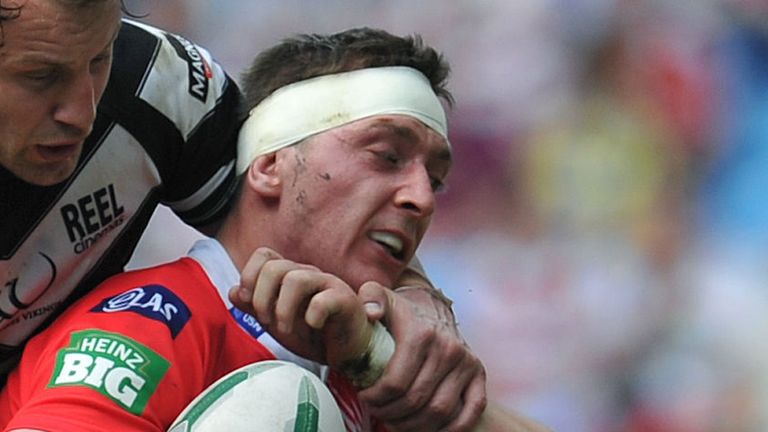 Salford forward Andrew Dixon has cut short his loan move to Halifax and joined Championship rivals Leigh.
The 24-year-old former St Helens back-rower has signed a two-year deal with the Centurions after being released by the Red Devils.
Leigh made their move for Dixon after losing Matt Sarsfield for four months through injury and following the failure of former Hull KR and St Helens forward Richard Beaumont to link up with them.
Dixon made 67 appearances for Saints, including the 2010 and 2011 Grand Finals until joining Salford at the end of the 2012 season.
Leigh head of rugby Derek Beaumont said: "We looked at Andrew previously but unfortunately salary cap limitations and the need to leave a buffer meant we were unable to reach an agreement.
"However, in view of the Richard Beaumont situation the club is in a different position and able to react accordingly.
"I am delighted to capture a new young player to our side who has experience of around 100 Super League games in a position we are currently struggling with due to injuries.
"I'd like to thank (Salford owner) Marwan Koukash for his assistance with the negotiations regarding this matter that allows Andrew to play for Leigh Centurions.
"The Halifax club showed their understanding of the situation and, in agreeing to terminate Andrew's loan agreement, again demonstrated a club acting in the best interests of the player."