Super League: Feka Paleaaesina looking to make his mark at Hull FC
Feka Paleaaesina is determined to make an impression at Hull FC after missing out on last week's defeat to Hull KR.
Last Updated: 23/04/14 4:21pm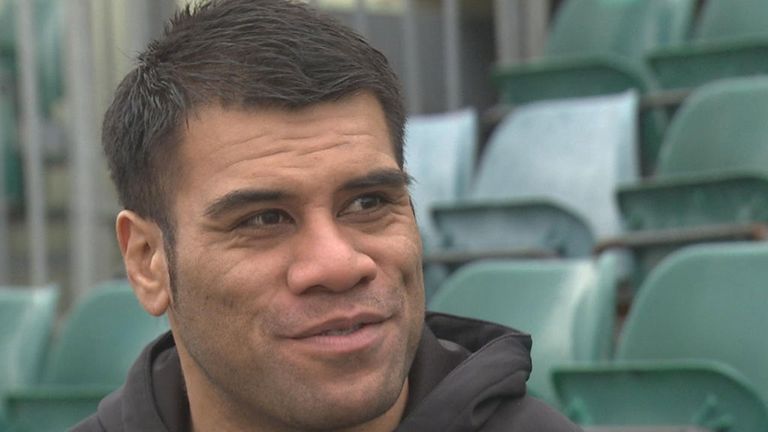 The former Wigan and Salford man was not part of the squad who were defeated at the KC Lightstream Stadium against rivals the Robins, although he did return for Monday's 40-4 success over London.
The 32-year-old knows competition for places is fierce in Radford's squad, although that has not dented his resolve to play regularly and help the East Yorkshire club up the standings.
"I was definitely disappointed to miss out over the last couple of weeks, especially in the derby, but I knew I had a couple of things to work on and I was really pumped to play against London," he told the club's official website.
"Hopefully I've done enough to be selected against Wakefield, but there's a lot of competition. Chris Green was the latest one to come back over the weekend and we've gone from only having one or two props at the start of the season to having eight or nine now.
"That's a good thing but at the same time it was pretty gutting to miss the derby because of it. I don't want that feeling again so I've just got to train hard and play hard. It's all I can do and hopefully that will be enough to earn selection."
Consistency
The win for the Black and Whites over the Broncos moved the club into sixth in the table, although Paleaaesina believes they need to strive to be more consistent.
"We've won, lost, won, lost. It's getting to the stage where we need to string a few results together now," he continued.
"It's been really frustrating, we've been losing the really tight games and that's tough to take. There's probably been four or five of them now so we've just got to knuckle down and keep working as hard as we can.
"We're obviously disappointed to be out of the Challenge Cup but one thing it does give us is a weekend off to freshen up and go out on the training field and work on a few things.
"We know we'll be in tight situations again during the season so over these next few weeks we can have a good look at the things we are doing ahead of that Wakefield game."