Terry O'Connor believes Super League should stick with shoulder charging
Terry O'Connor told Boots 'n' All that the Super League must resist calls to ban shoulder-charging.
Last Updated: 18/02/13 9:32am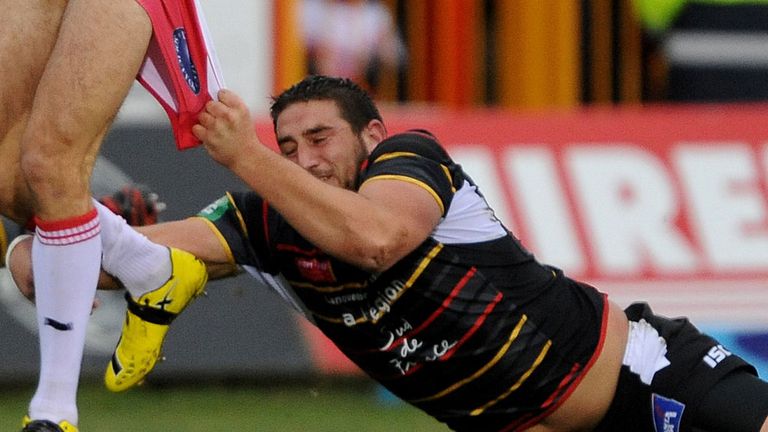 O'Connor, who was a huge physical presence for both Wigan and Great Britain during a stellar career, admits he has suffered from shoulder charges in the past but feels impact is what is required from the game.
He continued: "I've hold my hands out and say I've been knocked out by many a shoulder charge and it has effected me but we don't want to take the excitement out of it. Daryl Powell knocked me out with one at Central Park years ago.
"I think it adds excitement to the game. The majority of players I talk to say they still like it, the ferocity of the game. That's about defence as well. Let's not always be about attacking rugby - we want to see good defensive sides.
"If you're going to do a proper study on this, you're going to have to go back and conduct a study on how many players have suffered serious injuries due to shoulder charges. I would bet it's very minor.
"Isn't it what we turn up to watch? Isn't it what we love? When it's that ferocious and players are flying out of the line."
Argument
Batley coach John Kear offered a different perspective on the issue, highlighting the need to protect the players as the Super League's priority and advocating following the NRL in outlawing the shoulder charge.
Kear said: "Some of the coaches are in favour of it and some of the coaches are against it, but I just feel the governing body has got a duty to players and we've got to look after the players' welfare.
"There's no doubt in my mind that it was a dangerous challenge. I think four games is about right. Just like investments can go down as well as up, the Catalans will know appeals can mean suspensions go up. It might be the wrong thing to do.
"Intimidation, aggression and dominance are all well-used phrases in our game, but you've also got to be safe and there's got to be the matter of correct technique.
"A lot of coaches wouldn't want the players to shoulder-charge because they can fall off. I personally would prefer them to stick and complete the tackle.
"The game's tough enough, hard enough and aggressive enough as well. We've got to remember as well that it's the 10m for offside and that's a heck of a distance for both the ball-carrier and the defensive line to get steam up. It's a big collision."