Stevo says respect must be upheld in rugby league
After Hull and Castleford's mass brawl, Stevo says players must remember they're role models.
Last Updated: 15/03/13 3:18pm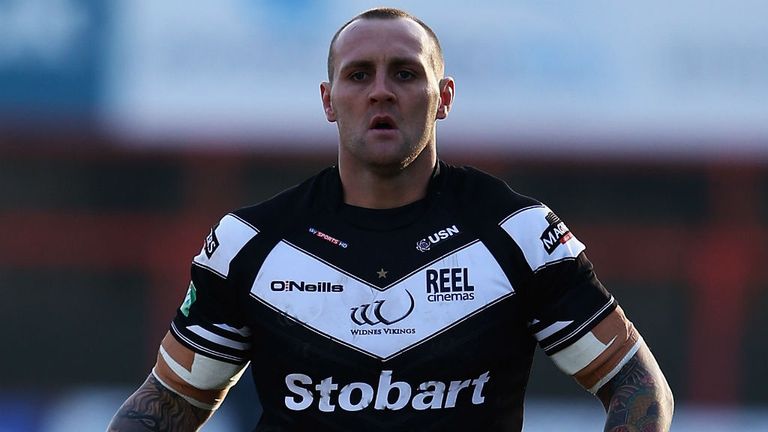 I am worried that it may go down the path of other sports. I am talking about two incidents - one is the brawl that happened at Hull and the other is the sending off of Gareth Hock.
We saw Hull and Castleford involved in a mass brawl. It was not pretty and it was not clever and shows no respect for our game. I do not care who is at fault and I am glad the referee sent two off and the RFL disciplinary committee looked into it and sorted out the others who came running in.
The game of rugby league football is a tough game played by tough men and tempers are bound to get out of hand sometimes. However, in this professional age, discipline is the key and we cannot allow for these types of incidents to carry on.
Gareth Hock was sent off during the Bradford v Widnes game for using foul and abusive language towards the referee. He has been banned for one game and I really hope he learns his lesson.
We all know he is a great player but he really lets himself down sometimes and I hope this sort of behavior does not become the norm.
What made it worse in my opinion was the comments from his coach Denis Betts. Denis was a fine player and I know you have to protect you players but I could not understand why he said that the refs must not treat them like kids in the schoolyard. That is as if to say that all Hock has done was abuse an official and it's not that big a deal. If we start saying that is all he has done then our game is doomed.
Keep your cool
If a player loses his cool it is up to the coach to come out and tell him that sort of behavior is not helping anyone. You cannot abuse officials and expect to get away with it. Yes, I know it happens in football but that is appalling. These players are role models and kids take their cue from how their role models behave.
In football you see all these signs about fans needing to show respect but as soon as the ref blows his whistle, the players show absolutely no respect for him and are in his face, swearing and gesticulating. How on earth are you supposed to tell fans to respect each other when they see that happening?
In Manchester United's loss to Real Madrid we saw Rio Ferdinand sarcastically clapping right in the refs face when Nani was sent off. What do the football authorities do? Absolutely nothing! You cannot tell me that kids don't see this and want to emulate it?
I really do not want to see our game go this way as I believe on the whole our players are fantastic role models. Recently we did a feature on Sam Tomkins and Gareth coaching kids. They were doing a fine job and you could see the excitement and the awe in the kids faces as they were coached by their heroes.
I am sure Gareth will not want these kids to be at home thinking that if he can swear and abuse the referee, then we can too!