Danny Brough, Sam Brooks and Johnny Walker sent home from World Cup by Scotland for misconduct
Last Updated: 05/11/17 3:19pm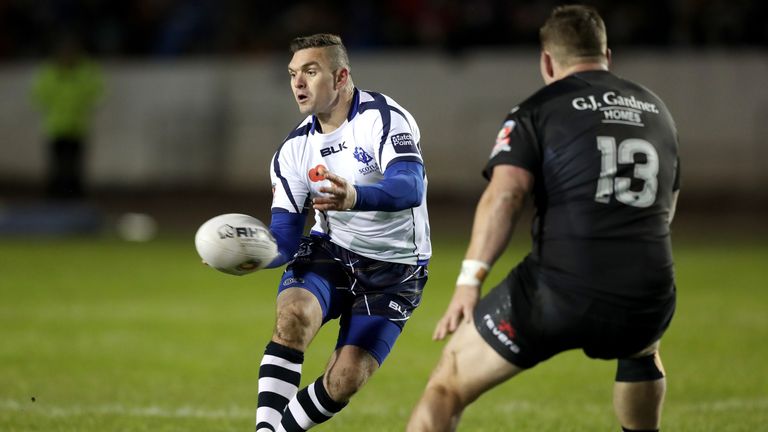 Scotland's miserable World Cup campaign threatens to descend into farce after captain Danny Brough, Sam Brooks and Johnny Walker were sent home for misconduct.
Huddersfield stand-off Brough, 34, who has led the Bravehearts in three World Cups, was one of three players sent home from the tournament after being too drunk to board a plane from Christchurch to Brisbane.
Brough and team-mates Sam Brooks, who plays for Featherstone Rovers, Johnny Walker, a former Castleford and Hull KR prop who now plays in Australia, were thought to have continued drinking well into the night following Scotland's 74-6 defeat by New Zealand in their second group game.
The airline refused to allow the players to board the flight, a decision that was supported by the Scotland management.
"We expect everyone involved in Scotland Rugby League to adhere to the highest standards of behaviour," chairman Keith Hogg said in a statement.
"We fully support the code of conduct that is in place for everyone who is involved in the 2017 World Cup.
"We all understand our responsibilities to the game and we must respect the sport and everyone who is involved in it at all times.
"Unfortunately, these three players have not adhered to those standards and those values and will be leaving early from a tournament that it is a privilege for us to be involved in."
The three players remained in Christchurch on Sunday as the rest of the squad departed for Cairns, where they will prepare for Saturday's must-win game against Samoa.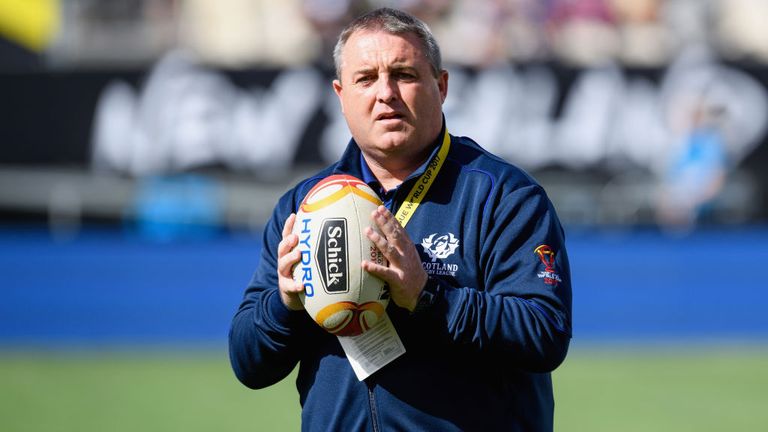 Coach Steve McCormack must find a new captain and quickly lift his side after they conceded 124 points in their two opening matches.
Brough, who was Super League's Man of Steel in 2013, became Scotland's most-capped player when he made his 24th appearance in their opening game of the tournament against Tonga.
Walker's older brother Adam is a Scotland regular but was withdrawn from the squad after testing positive for cocaine use in August while playing for Wakefield.
The episode has shades of the incident during Great Britain's Tri-Nations Series down under in 2006 when Sean Long went on a drunken binge on a flight from Wellington to Sydney and shortly afterwards left the tour early.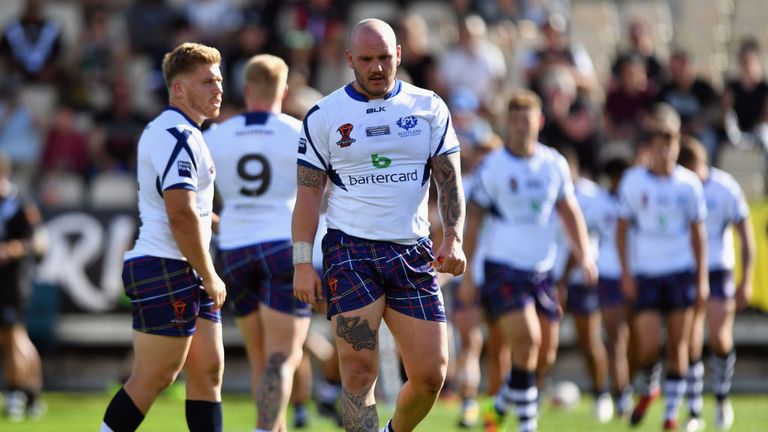 The Bravehearts must beat Samoa on Saturday to secure a place in the quarter-finals after heavy defeats by Tonga and the Kiwis.