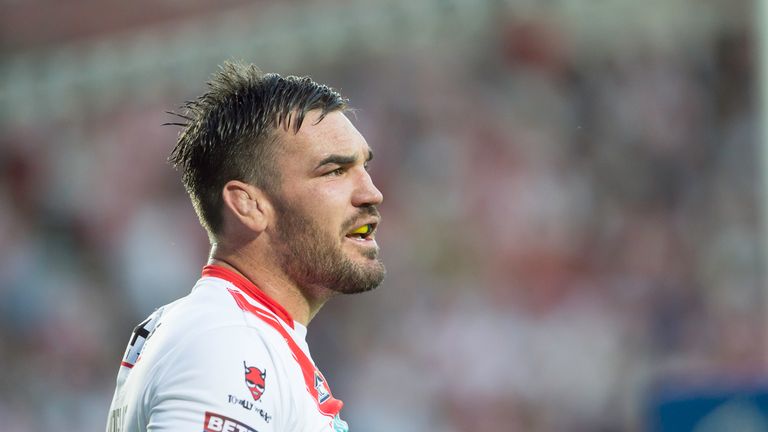 St Helens prop Luke Douglas is ready to lead embattled Scotland in their must-win World Cup clash with Samoa - once he gets the official nod from coach Steve McCormack.
As vice-captain of the Bravehearts, the 31-year-old front-rower will step into the breach following the axing of Danny Brough, one of three players sent home from the tournament after they were deemed too drunk to board the plane from Christchurch.
"Steve hasn't actually told me yet," said Douglas from the team's base in Cairns.
"He might be waiting for the jersey presentation or maybe he'll change his mind!"
Captaincy will be a new experience for Douglas, who made a record 215 consecutive NRL appearances for Cronulla and Gold Coast Titans from 2006-14, and he says he intends to let his actions on the field do most of the talking for him.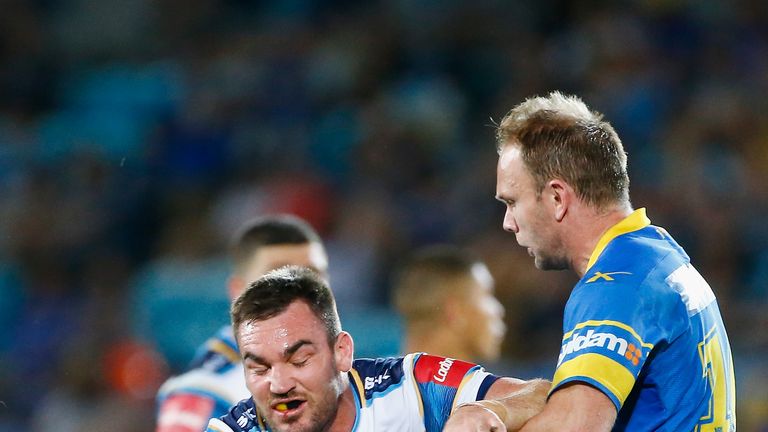 "I have been a senior player at the Sharks and the Titans and now at St Helens but I only captained the Sharks for one game, that's about it," he said.
"It was back in 2011 maybe, just while the likes of Paul Gallen was out injured.
"Usually when the camera comes around I'm the first one to go hiding, I don't really like the attention so much.
"But at Saints I go round to have a chat with the forwards and talk about what we've got to do. I'm not usually a massive speaker and I'll probably try to lead by my actions. Hopefully I can go all right."
Despite conceding 124 points in their opening group games against Tonga and New Zealand, Scotland can still go through to the quarter-finals - for the second consecutive World Cup - with a win over Samoa on Saturday.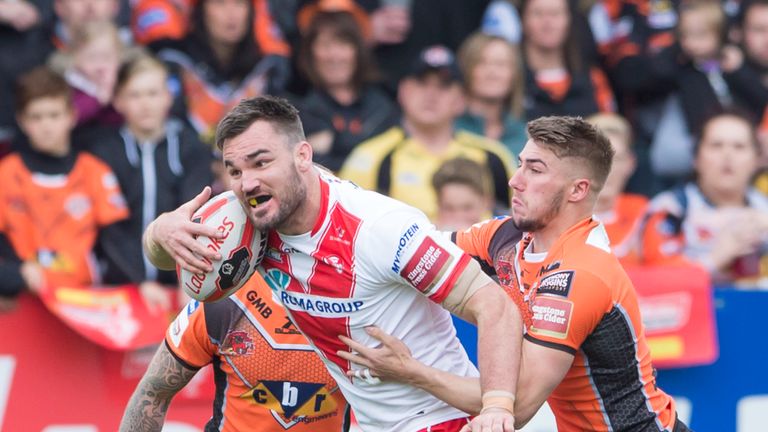 The decision to send home Brough and front-row forwards Johnny Walker and Sam Brooks as a disciplinary measure left McCormack with a depleted squad but Douglas says the dust has now settled and the focus is on pulling off a shock.
"There was a little bit of mayhem in the camp but it was a matter of getting the boys together and we had a really good day out as a team on Monday," Douglas said.
"We did a bit of fishing and snorkelling and that sort of thing, I think that boosted morale a fair bit. And we've had a pretty good week in training.
"At the end of the day, we're a win away from the quarters and it's another chance to represent Scotland. There are a couple of guys who are possibly going to make their debuts for Scotland so it's exciting times.
"There are young guys nipping at the heels and a few older guys who are going to take on a senior role to help the young ones get around the paddock.
"We've the captain's run tomorrow and we'll be right to go on Saturday."