Rugby League World Cup: Terry Matterson praises his Tomahawks
USA coach Terry Matterson couldn't praise his players enough after their 32-20 win over the Cook Islands in Bristol.
Last Updated: 30/10/13 11:36pm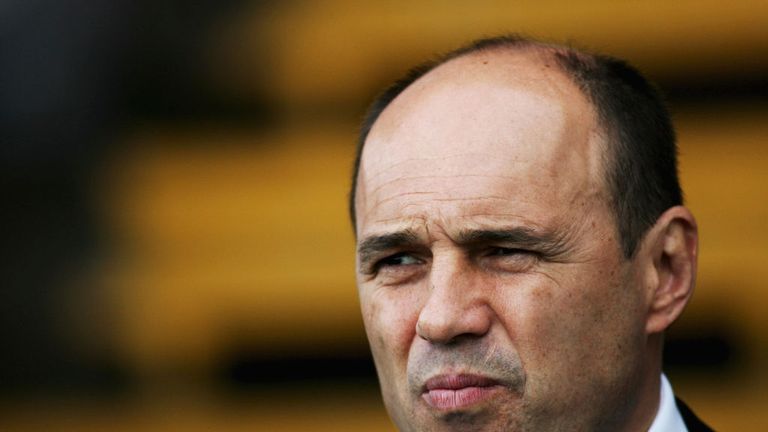 Tries from Mark Offerdahl and Craig Priestly in the final 10 minutes settled a see-saw Group D battle in favour of the Americans at a windswept Memorial Stadium in Bristol.
Stand-off Joseph Paulo also touched down as well kicking four goals, his 12-point haul helping Matterson's men make a winning debut in the tournament and hand out a warning to Wales, who they face next on Sunday.
"That was nothing less than these guys deserved," said the former Castleford boss. "They have come together, they did not know each well at all and they went through some adversity.
"But we had a good trial win in France and we have had a great time together and I am so proud of these guys.
"To do that after such a short preparation, and to come from behind a couple of times, once because of a real tough decision on one of their tries, means I am over the moon."
Highlight
The Tomahawks had already laid down a marker before the event got underway, defeating France in a warm-up match.
"The highlight for USA rugby league before this game was the win against France, so we have made another one tonight," Matterson - who only took charge following the resignation of Brian Smith earlier in October - continued.
"We have three games in nine days so it is not going to be easy as Wales have been sitting down for four days.
"But we will enjoy each other's company tonight and dust ourselves off and get ready for Sunday.
"I am really pleased for USA Rugby League and people who have put their heart and soul into this."
In contrast to their opponents, the Cook Islands are still searching for their first win at a World Cup. Head coach David Farleigh felt their inability to control possession on a wet and windy night proved their downfall.
"It was a physical game," he said. "I was surprised at how both teams, particularly the USA, hung on to the ball.
"That was a big part of the result, we lost ball control at critical times, we gave ball to them and they controlled it and it was probably the difference.
"I watched them play France and it was similar to this.
"It's been a competition of surprises, including tonight for most punters, but at no point did we underestimate them."