Davis refutes Allen outburst
Steve Davis has challenged Mark Allen's claim that Chinese snooker players are lacking in sporting integrity.
Last Updated: 23/04/12 12:26pm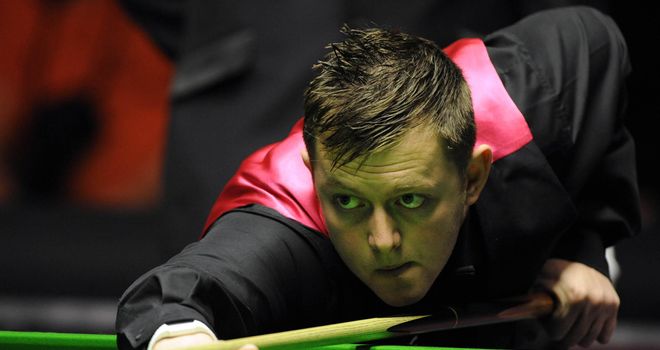 Six-time World Champion Steve Davis has challenged Mark Allen's claim that Chinese snooker players are lacking in sporting integrity.
Allen, who crashed out of the Betfred.com World Championship after suffering a surprise first round defeat to Cao Yupeng on Sunday, faces potential disciplinary action after launching a scathing attack on a number of Asian players currently on tour.
The beaten Northern Irishman believed Cao should have called a foul against himself midway through the match, when it was finely poised, and said he was "disgusted" that the Guangzhou player had not done so.
Allen's verdict was that 21-year-old Cao had played a "blatant" push shot - or double hit - while on a break in the 10th frame, at which stage the youngster led 5-4. Cao went on to win 10-6.
Cheating
Davis, a six-time winner of the Betfred.com World Championship, called the incident concerned an "arguable" case, and television replays have been inconclusive.
Asked whether he felt Chinese players are prone to cheating, Davis said: "I don't think so."
Allen, 26, said on Sunday night: "It seems to be a bit of a trait for the Chinese players because there've been instances in the past, of fouls and blatant cheating going on. It needs to be corrected."
Allen named two players he felt were guilty of cheating in such a way.
The criticism of Chinese players is sure to go down badly in the nation where snooker is a boom sport, hosting many major tournaments, and where Allen has already caused offence this season, after branding the island of Hainan, which staged the World Open, as "horrendous" and its people as "ignorant".
That earned him a fine, as did his fierce criticism of Barry Hearn at December's UK Championship, when he called for the World Snooker chairman to resign in a foul-mouthed outburst.
Asked whether there was a place in the game for a player who says such things, Davis said: "I assume so. I don't know."
Davis suspects former Crucible semi-finalist Allen made the controversial remarks because he went straight into a press conference after his match, without having time to reflect on his painful defeat to the world number 81.
Integrity
Davis said: "It was obviously Mark coming straight off the back of his disappointment of losing, and it's something we've discussed before, that players are required to go almost straight into the press room straight after, and they are at their most vulnerable.
"He obviously questioned his opponent's integrity.
"In football you see players falling over fresh air, you see people handling the ball and not owning up to it.
"The dilemma is: whose responsibility is it, the referee's responsibility or the player's responsibility?
"The actual incident is arguable (but) Mark felt strongly enough to say what he did."