WWE Backlash 2016: Heath Slater, Rhyno win Smackdown Tag Titles
Becky Lynch becomes Smackdown's Women's Champion
By David Ruse
Last Updated: 12/09/16 5:24am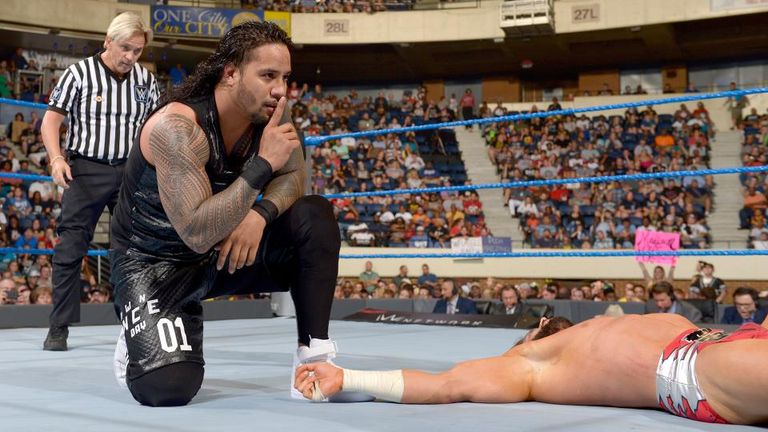 Heath Slater won the WWE Tag Team Championship and landed a Smackdown contract at Backlash, while Becky Lynch became the blue brand's inaugural Women's Champion.
Slater and partner Rhyno downed The Usos in the Tag Team Tournament Final in Richmond - their opponents had beaten The Hype Bros earlier in the night to reach the match - with Slater recording the pin after Rhyno had administered a gore.
Slater and Rhyno's win not only made them Smackdown's maiden twin champions but also sealed the former's future, with the brand's commissioner Shane McMahon and General Manager Daniel Bryan confirming he would be signed to Smackdown if he was successful.
The West Virginian - who is now a four-time tag champion in WWE - was left unassigned during July's Draft and had been badgering the Raw and Smackdown bosses to acquire him ever since.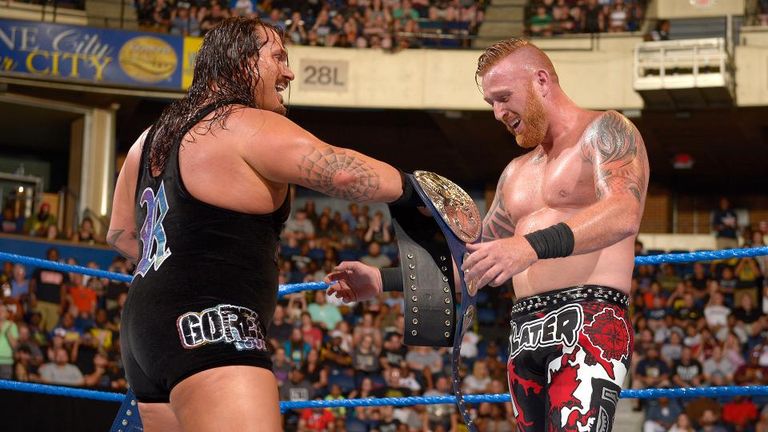 Lynch, meanwhile, overcame Alexa Bliss, Naomi, Natalya, Nikki Bella and Carmella in the show-opening Six-Pack Challenge to win her championship.
Bliss, Naomi, Natalya and Bella were the first four females to be eliminated - Bella by Carmella following a roll-up pin - leaving Lynch and Carmella to square off for the belt.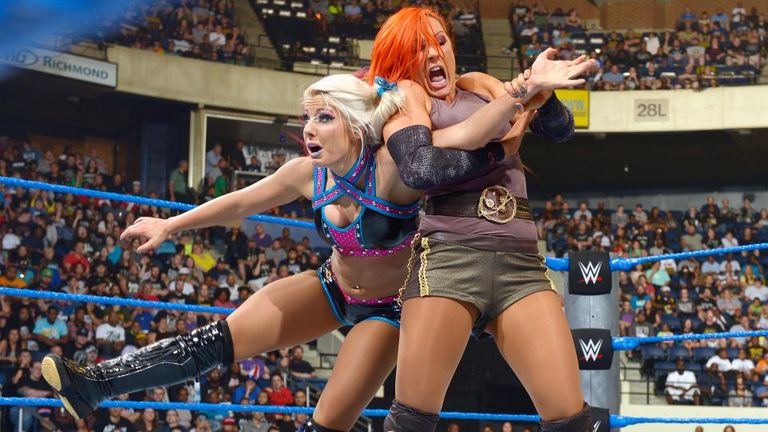 Lynch, born in Dublin, blasted Carmella with three Beck-plexes to take control and then finally submitted the recent NXT graduate with her Dis-arm-her move.
Plus, The Miz retained the Intercontinental Championship in his match with Dolph Ziggler after his, wife, Maryse, sprayed the challenger in the eyes with an aerosol.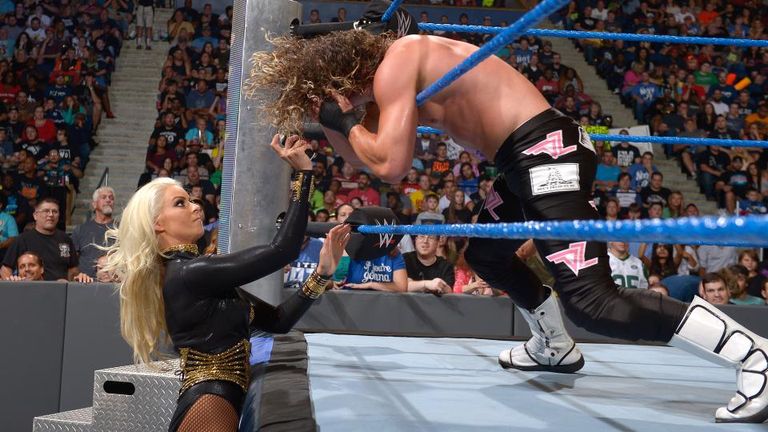 The Miz had bickered with Smackdown General Manager Bryan before his bout and proceeded to use many of the retired Superstar's manoeuvres in his bout, including his running dropkicks.
However, The Awesome One was in grave danger of shipping the championship he has held since April until his partner intervened and he was able to defeat Ziggler with a roll-up.
Click here to find out whether Dean Ambrose beat AJ Styles to keep hold of the WWE World Title and if Bray Wyatt was able to knock off Randy Orton.
Missed WWE Backlash? You can relive it with our live blog, or watch a repeat on Sky Sports Box Office between now and 10pm on Thursday - the show costs £14.95 for UK customers and €21.95 for viewers in the Republic of Ireland.
WWE Backlash booking details
Repeat showings of Backlash will air between 10am on Monday, September 12 and 10pm on Thursday, September 15 on Sky Sports Box Office (channel 491) BUT NOT Sky Sports HD Box Office (channel 492).
PHONE: UK viewers can call 03442 410 888 to book WWE Backlash, while customers in the Republic of Ireland should call 0818 220 225. (There may be an additional charge for telephone bookings).
ONLINE: Visit this link: https://my.sky.com/orderboxoffice/
REMOTE
Sky+: Press the box office button on your remote, then click the sports tab followed by WWE Backlash.
Sky Q: Press Home on your Sky Q remote, select TV guide, then Box Office and the WWE Backlash. Enter your TV Pin if prompted. (Only bookings via Sky TV remote are recordable using Sky Plus).
Sky TV residential customers only. Commercial customers contact Sky for price and to order. Sky Box Office terms apply. Cable customers should contact their local cable operator.