Charlotte wins SmackDown title and Raw invasion sparks enormous brawl
By Jefferson Lake
Last Updated: 15/11/17 7:47am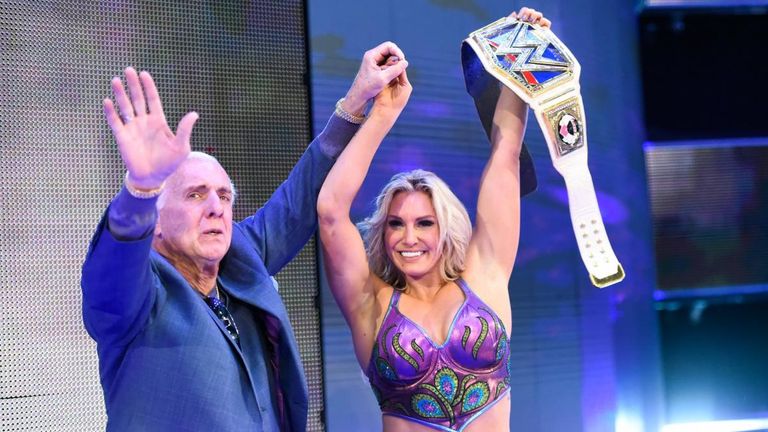 Charlotte Flair captured the SmackDown women's title from Natalya on a night which also saw the Raw roster invade the blue brand.
The Queen was joined for her post-match celebrations by her father Ric Flair as they were given a huge ovation in their hometown of Charlotte, North Carolina; she will now go on to face Alexa Bliss in a champion-against-champion match at Survivor Series.
The Nature Boy - who recently underwent surgery and was hospitalised for five weeks in August - surprised his daughter with his appearance for one of the feelgood moments of the year.
But things did not go so well for the rest of the SmackDown roster, who were decimated by members of the Raw crew in an epic final confrontation before Survivor Series.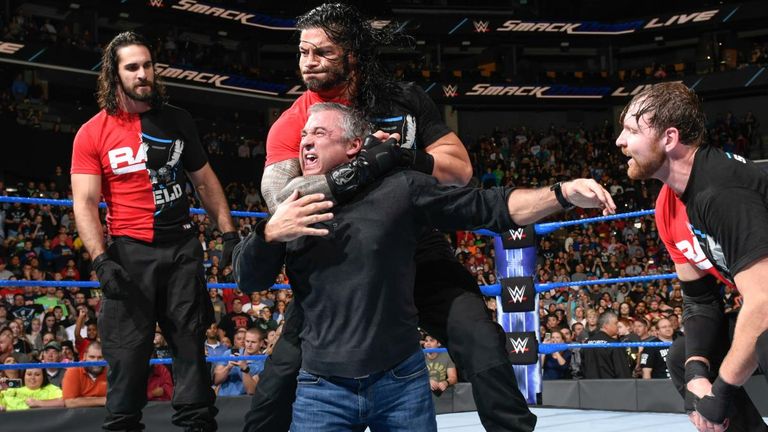 The trouble kicked off when The Shield interrupted The New Day's main event match against Kevin Owens and Sami Zayn, who quickly left the ring to leave their brand-mates to it.
The Usos came to the aid of the New Day but The Shield continued the assault, and saw their numbers enhanced by the arrival of Sheamus and Cesaro.
Attention then turned to the women's locker room, where Raw champion Alexa Bliss led a vicious attack on the female division which concluded with one champion putting the other down.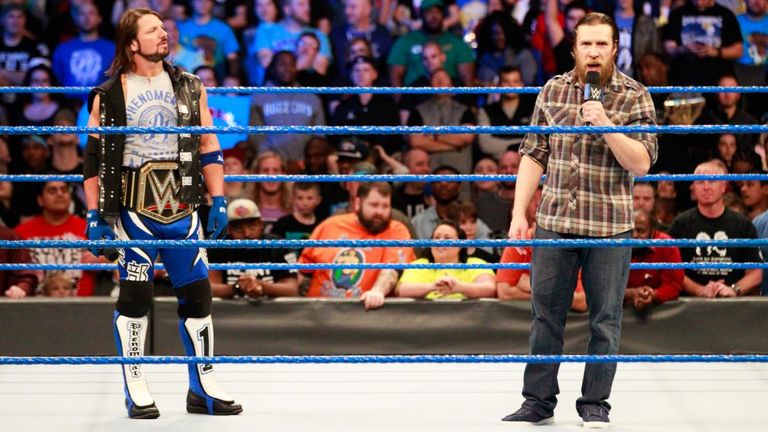 Shane McMahon himself came out of the dressing room to support his wrestlers but it was a decision he would soon regret as Braun Strowman emerged to lay further waste to the blue boys.
The coup de grace was provided by The Shield, who delivered a triple powerbomb to McMahon, to the delight of general manager Kurt Angle, who then gave Shane an Angle Slam for good measure.
Elsewhere on the show, it was confirmed that Baron Corbin will go into his match against The Miz at Survivor Series as United States champion after defeating Sin Cara.
The luchador competed well and even kicked out of a Deep Six but Corbin had too much power and eventually prevailed.