WWE Analysis: How Matt Hardy's bizarre behaviour could impact on the Raw roster
By Jefferson Lake, WWE Editor
Last Updated: 02/12/17 10:09am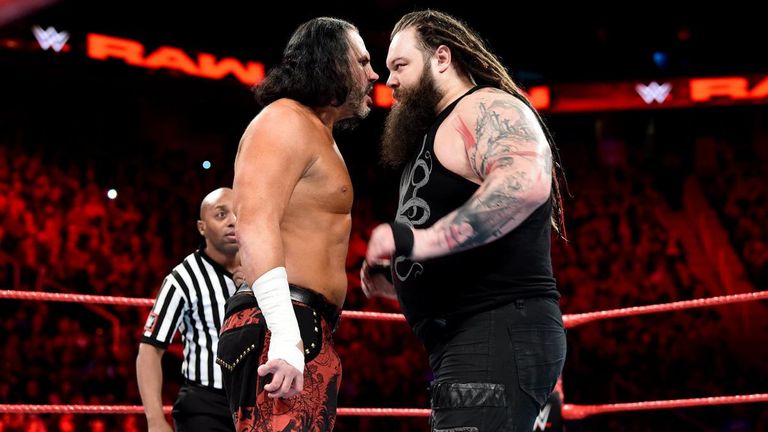 Matt Hardy was close to breaking point on Raw this week in the first sign of a character overhaul which he urgently needs.
Following his loss to Bray Wyatt on Monday night, Hardy appeared to go through some kind of meltdown in the corner and by the end of it was almost chanting his "delete" catchphrase like it was some kind of religious mantra.
Then came the social media posts. Hardy is a must-follow on Twitter and it was on that platform that he gave the strongest hints so far that his encounter with Wyatt has led to him being 'altered' in some way. He even changed his name on Twitter to '#WOKEN Matt Hardy'.
The #GreatWar is merely beginning on this plane identified as @WWE. I must recruit LOYAL Soldiers from around the planet of Earth to join me as I battle in a DOMAIN overflowing with DARKNESS & DEMONS.

Our Platoon has much to do.

— #WOKEN Matt Hardy (@MATTHARDYBRAND) November 29, 2017
The response in the arena was surprisingly lukewarm, especially compared to the reaction in the wider wrestling community; the match on WWE's official YouTube channel has been watched almost 800,000 times and Hardy has - perhaps predictably - created quite the buzz on Twitter.
The potential for such a storyline is huge and it will be enormously beneficial to Hardy, who has been hindered by the absence of his brother Jeff through injury and who found himself on the pre-show of the Survivor Series pay-per-view, losing to Elias.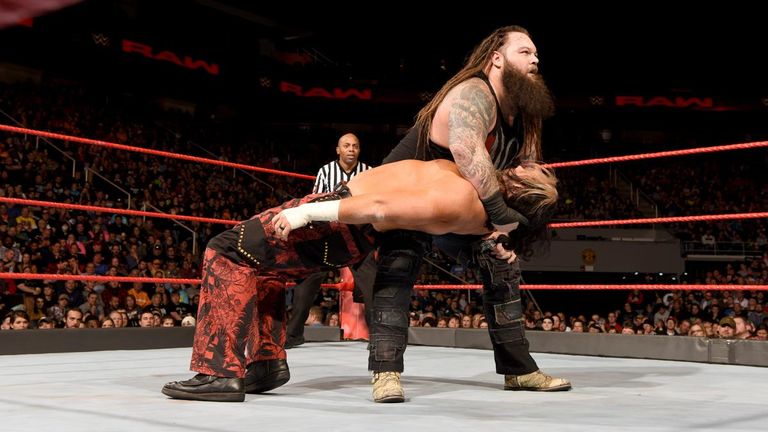 It is also exactly what Wyatt needs in his immediate future. Wyatt is arguably the best performer WWE currently has in terms of promo skills and psychology, but it cannot be denied that he has lost his way somewhat in recent weeks.
His program with Finn Balor was abandoned when he was sidelined through injury and while Balor has moved on to other things, Wyatt has been left without an opponent for his immediate focus.
Wyatt's gimmick is that of cult leader but he's currently without a cult to lead. He is a man without a country, and in that sense he has followed a similar path to Hardy.
To all my LOYAL Soldiers in The City of Salt Lake, Anaheim & The City of Angels.. I am waging The #GreatWar on your 3 Battlefields this weekend..

Be prepared to DELETE, POSTHASTE! pic.twitter.com/BtFu7Ms6Gk

— #WOKEN Matt Hardy (@MATTHARDYBRAND) November 30, 2017
The Raw roster is now so deep that Wyatt could go on a brainwashing spree and quickly rebuild his 'Family', thereby giving even more competitors - and there are plenty from which to choose - roles in a key storyline.
No faction has failed to gain momentum in the modern-day WWE and if any proof of that is required then it can be found in the six-man between The Shield and the New Day at Survivor Series.
Both of those teams are hugely popular with the fans and are arguably greater than the sum of their parts. Bray Wyatt and Matt Hardy are of course psychological experts individually but they would be even better in the roles they have traditionally excelled in - as faction leaders.
There is no rush. This can be a slow build and for now the focus can go on Hardy's slide into the bizarre.
But at some point he should remember that the man who left him 'woken' was Bray Wyatt.