What role could Ronda Rousey play at Elimination Chamber?
By Sam Pettit
Last Updated: 23/02/18 7:52am
Last week, the foundations appeared to be laid for Ronda Rousey's first feud in the WWE after she exchanged words with Nia Jax on social media.
What isn't so clear is how that storyline could take shape or if it will definitely be her first major play in the WWE.
Raw general manager Kurt Angle recently confirmed Rousey will be at Elimination Chamber - live on Sky Sports Box Office on Sunday - to sign her deal and officially become a member of the red brand locker room.
The contract signing alone is high-profile enough but with this being the final Raw pay-per-view before WrestleMania, her role in Las Vegas may become about more than putting pen to paper.
With that in mind, we have taken a look at some of the potential Rousey-related storylines that could emerge from the Elimination Chamber...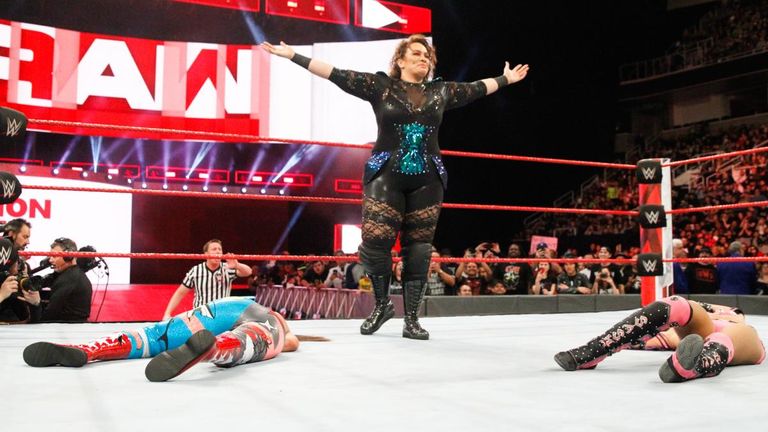 Feud with Nia Jax
Given their social media exchanges, a rivalry with Jax would seem the most logical starting point for Rousey.
Jax will face Asuka at the Chamber event, with the stipulation that victory would earn her a spot in the Raw women's title match at WrestleMania.
If Jax has done enough to irk the former UFC bantamweight champion, Rousey could make her presence felt during Jax's bout, cost her the title opportunity and kick off a rivalry that culminates in a match at WrestleMania.
Potential: 9/10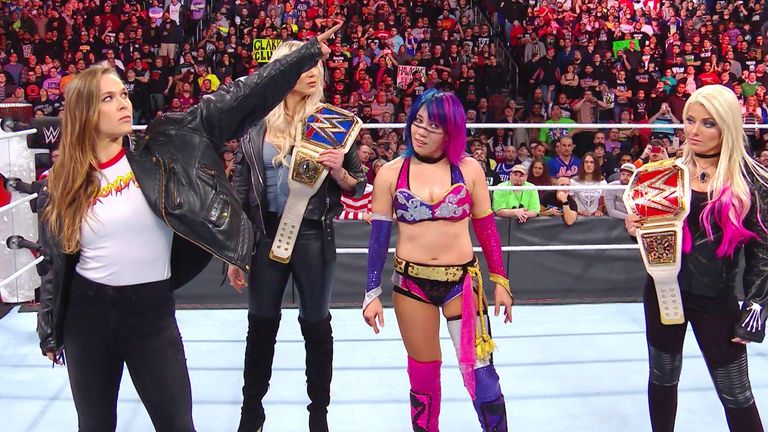 Lay the foundation for a WrestleMania title shot
This could happen one of two ways: either Rousey interferes in Jax's contest with Asuka or gets involved with the women's Chamber match.
Should either happen, it could tempt Angle into giving Ronda an opportunity on Raw to win a match and qualify for the women's title match at WrestleMania.
The newcomer almost certainly needs in-ring action before a Mania appearance and while that could come in the form of a couple of dark matches, bouts at house shows or a televised in-ring scuffle, an official match on Raw would go much further to building Rousey's profile as a legitimate WWE competitor.
Probability rating: 7/10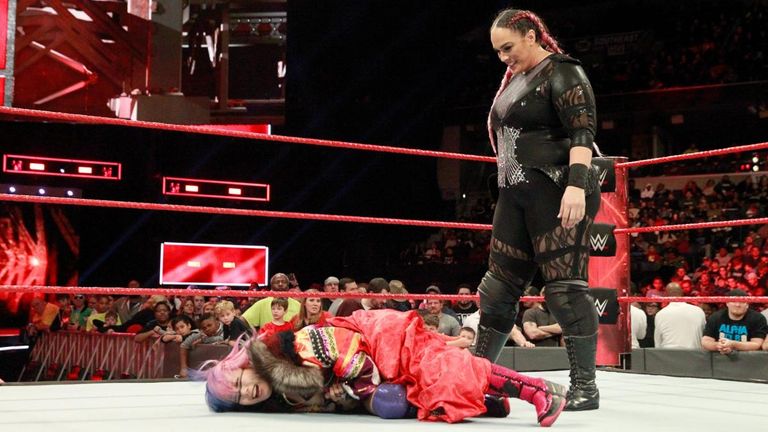 Triple threat at Elimination Chamber
With the groundwork laid for a feud with Jax, an in-ring debut at Elimination Chamber is certainly on the table.
Rousey could be put into the contest between Jax and Asuka, either resulting in her winning the opportunity to challenge for the Raw Women's title at WrestleMania or costing Jax the match to kick off a rivalry between the pair.
However, a pay-per-view may be considered too big a stage for Rousey to compete in her first match.
Probability rating: 5/10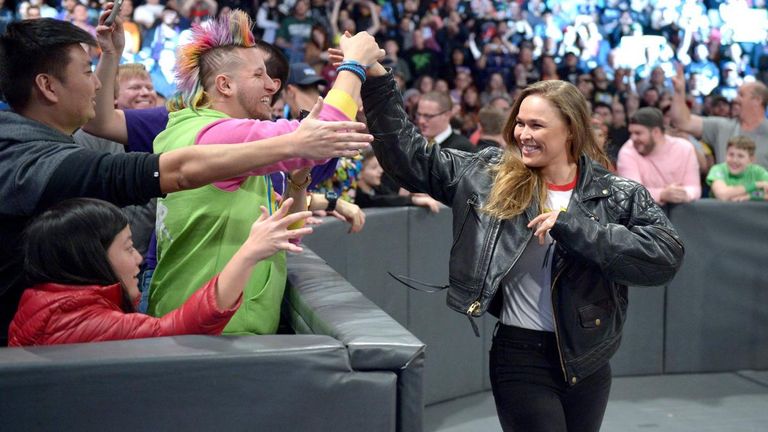 Form heel stable with Jax
Rousey's involvement in the WWE so far has been as a face, but plenty of wrestlers have turned heel quickly and, however unlikely, the social media exchange with Jax could be a cover up, with Rousey's involvement at Elimination Chamber being an assist to Jax to defeat Asuka.
It's also worth noting that, as things stand, the women's title match is the only bout on the WrestleMania card for the Raw ladies.
That's unlikely to remain the case and a tag-team match with those falling short in the Chamber could be a nice addition. Teaming Rousey and Jax would add an exciting new dimension to the women's division.
And imagine if WWE were to introduce Raw women's tag-team titles at WrestleMania...
Potential: 3/10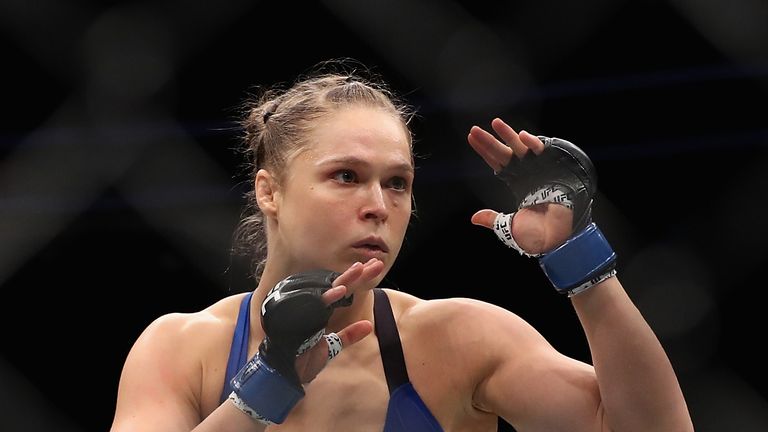 Win the Women's Elimination Chamber match
This is the most unlikely of the scenarios, but do not write it off altogether.
Bayley, Mickie James, Sasha Banks, Sonia Deville, Mandy Rose and Raw women's champion Alexa Bliss currently occupy the six slots for a traditional Elimination Chamber match, but the ending to Raw a fortnight ago has changed the landscape.
After Seth Rollins and Finn Balor controversially dual-pinned Bray Wyatt in the night's main event to determine the final entrant into the men's Chamber match, Angle decided to make it a seven-man contest. Could that open the door for the same to happen in the women's match?
It would be an extremely high-risk move to add Rousey to the match given her limited experience, but with her MMA background she's no stranger to bumps and bruises.
Potential: 1/10
You can book WWE Elimination Chamber 2018 NOW by visiting this link: https://www.sky.com/boxoffice/elimination-chamber or by using your Sky TV remote and pressing the 'Box office' button.