Brock Lesnar's WrestleMania stage set in intriguing fashion
By Abel Morton
Last Updated: 03/03/18 7:49am
"They're not going to like it back there, but I'm gonna say it anyways. Brock Lesnar's not here tonight..."
Monday night on Raw saw Roman Reigns set out the precedence for what could be the most intriguing WrestleMania main-event story in recent memory, by calling out the no-show Brock Lesnar.
Reigning Universal champion Lesnar had been advertised to go face-to-face with Reigns at Raw until the very last minute, when it was announced that Reigns would be addressing the fans alone.
In an outstanding and passionate promo, Reigns outed Lesnar for hiding behind his multi-million dollar contract as well as calling into question his desire in even being in WWE.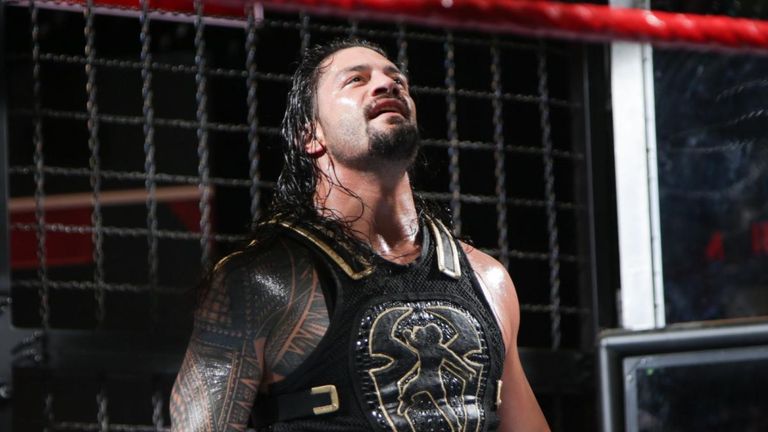 It is no secret that Brock Lesnar's status with WWE beyond this year's WrestleMania has been up in the air for some time now but the events of this past week surrounding Lesnar, have been gripping to say the least.
Lesnar's flirtatious relationship with a return to the UFC escalated last week when TMZ Sports caught up with his advocate Paul Heyman ahead of his flight to Las Vegas for Elimination Chamber.
Asked about Lesnar's possible return to UFC, Heyman said: "I think Brock Lesnar does whatever Brock Lesnar wants to do. If Brock Lesnar wants to fight in the UFC, Brock Lesnar will fight in UFC."
Responding to Heyman's comments, the man who potentially holds the key to Lesnar's future, UFC president Dana White, wouldn't rule out a return to the company for 'The Beast'. He told TMZ Sports: "I'd like to see it - yeah, I'd like to see him come back."
Not only is Lesnar a big box office attraction, he has also proved in the past that he is quite the savvy business negotiator.
Ironically enough it was around this time three years ago in the build-up towards these two's first meeting at WrestleMania, that there was doubt cast around Lesnar's future beyond the showpiece event. Lesnar went on to re-sign with WWE which at the time was a major coup for the company to secure one of their biggest 'cash cows' for the years ahead.
This year, the rumblings are stronger than ever. The absence from Lesnar and Heyman at Raw, combined with Dana White posting a photo on Twitter of the two all smiles this past weekend, meant the anger and frustration within Reigns was clearly evident on Raw.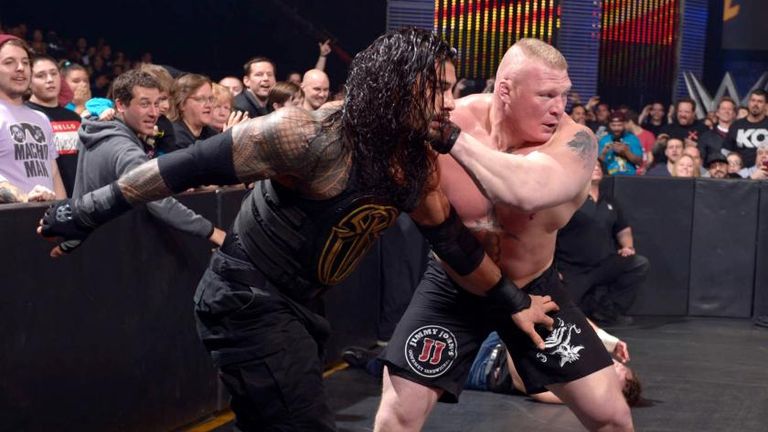 "He doesn't respect me. He doesn't respect any of you. And I am sick of it," said Reigns.
This chain of events has already brought the best out of Reigns. A polarising figure who continues to struggle to get the fans on his side, he did a tremendous job last week of calling out Lesnar's faults and by doing so, immediately got the fans on his side.
Reigns was not only speaking for himself and behalf of the other WWE superstars but you got the sense he was in touch with the fans' grievances surrounding this whole affair. It all adds up to an intriguing storyline heading into WrestleMania.
With WWE channelling the fact from the fiction, the ball is firmly now in Brock Lesnar and Paul Heyman's court to respond.