Undertaker reunited with Kane - on the campaign trail!
By Jefferson Lake, WWE Editor
Last Updated: 02/03/18 4:56pm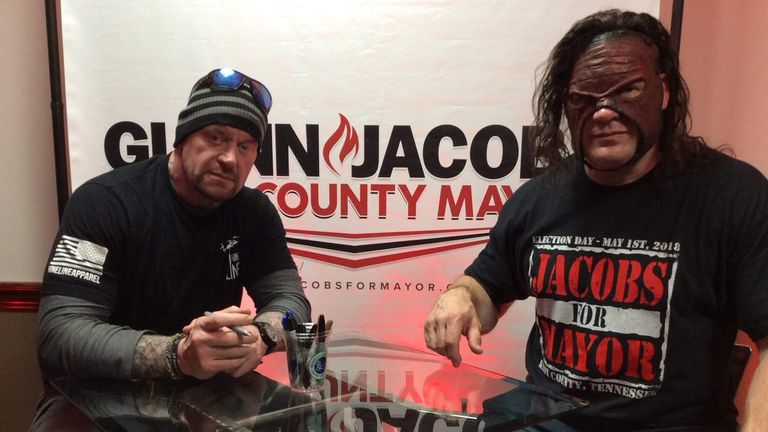 The Undertaker was reunited with his "brother" Kane on the latter's campaign trail for a position as mayor.
Kane, whose real name is Glenn Jacobs, is campaigning to become mayor of Knox County in Tennessee.
To bolster his campaign, Jacobs called upon his on-screen "brother", The Undertaker to raise funds at an event at the Rothchild Catering & Conference Center.
For a fee, fans were able to get autographs from and take pictures with the "Brothers of Destruction" - and plenty snapped up the opportunity to do so.
An in-ring return at WrestleMania for the Undertaker has been widely speculated and on Raw this week, John Cena called out the Phenom and challenged him to a match at the New Orleans extravaganza.
He has not competed since losing to Roman Reigns at last year's event.
Kane has been significantly more active and was in a triple threat match against Braun Strowman and Brock Lesnar at Royal Rumble, although he has not competed since as he switches his focus to politics.