WWE SmackDown: Shane McMahon injured in attack by Kevin Owens and Sami Zayn
Last Updated: 14/03/18 8:23am
SmackDown commissioner Shane McMahon was left requiring medical treatment after a brutal attack by Kevin Owens and Sami Zayn.
McMahon prevented both Zayn and Owens from winning the WWE title at Fastlane on Sunday night and confirmed he would be handing over control of the show to Daniel Bryan as he takes an "indefinite leave of absence".
He then booked a match between Zayn and Owens at WrestleMania, which caused the "Yep" movement duo to arrive in the ring and attack the commissioner.
Zayn hit McMahon with a huge Helluva Kick and Owens delivered a Pop-Up Powerbomb before a chair shot to the throat and a second powerbomb, this time in the backstage area.
The show concluded with McMahon receiving medical treatment and with the status of the WrestleMania match between Zayn and Owens unclear.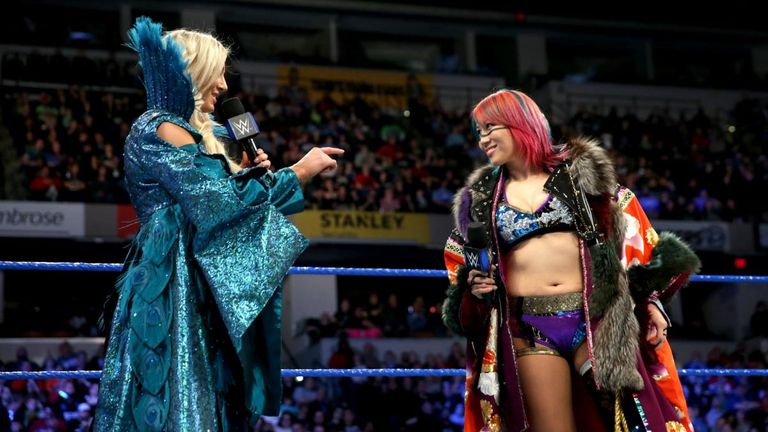 Flair welcomes 'dream match' with Asuka
Royal Rumble winner Asuka made her debut appearance on SmackDown in an in-ring showdown with women's champion Charlotte Flair, who she has chosen for her WrestleMania title match.
The undefeated Japanese star will take on Flair in a match the champion acknowledged was a dream match for both the fans and herself, saying "iron sharpens iron".
The confrontation between Asuka, who had seemingly been on a collision course with Raw champion Alexa Bliss, and Flair was completely amicable as the mutual respect was clear for all to see.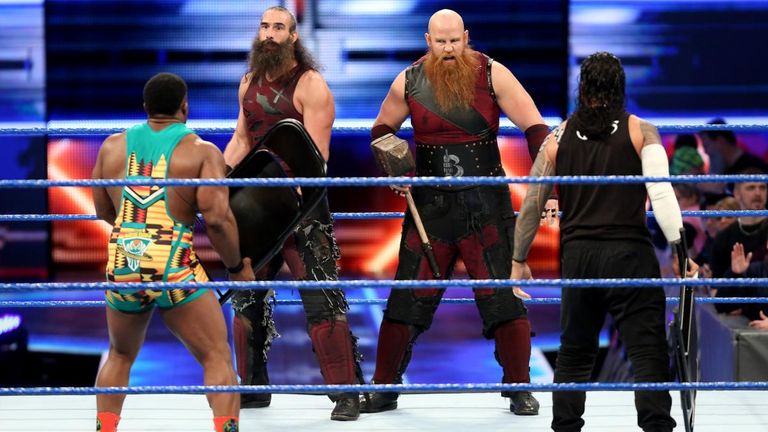 Bludgeon Brothers continue destructive path
Following their brutal attack on The Usos and The New Day at Fastlane, the only two fit and available members of those teams, Big E and Jimmy Uso, joined forces to take on Rowan and Harper.
The babyface pair armed themselves with chairs but the Brothers used their mallets until the referee restored order and got the match up and running.
Uso was in great form in the match but the Bludgeon Brothers' power told and they collected another victory.