WWE: Sky Sports goes behind the scenes on the recent United Kingdom tour
Last Updated: 25/05/18 8:16pm
Living off caffeine, becoming immune to jet lag and appreciating the value of FaceTime - the three cornerstones of a successful overseas tour with WWE.
The positives for WWE performers are perhaps obvious. The roar of the crowd, the endless queues of selfie-seeking fans and the fact they are - ultimately - being paid to do something they love.
But there are sacrifices. The recent European tour saw both rosters cross the Atlantic immediately after recording their respective TV shows and then travel by bus from town to town on a trip which took in venues in England, Ireland, Spain, France, Italy, Switzerland, Austria, the Netherlands, the Czech Republic and Hungary.
And then it was straight back to the United States for five more hours of live television and a house show loop.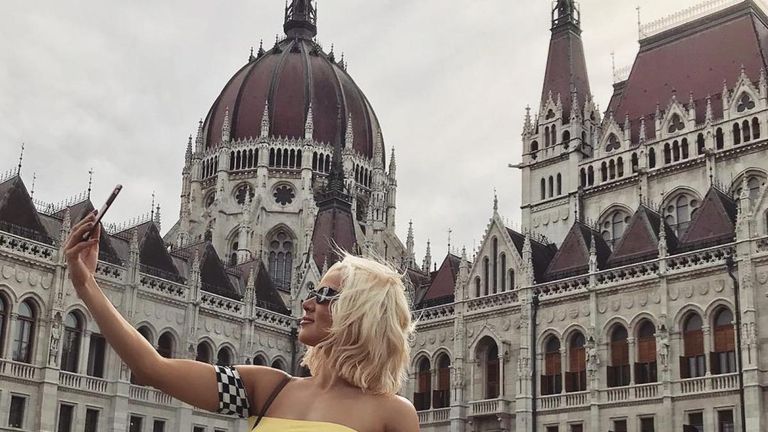 To remain in peak condition, a WWE wrestler must always pay close attention to their diet, their training, and how much sleep they're getting. If one of them has to go, it's almost always the sleep.
"You have to sacrifice things when you're on tour and the thing I sacrifice most for the gym is sleep," Baron Corbin told Sky Sports backstage at London's O2 Arena before Raw, surrounding by the dozens of towering storage cases which have also made the trip.
"You learn to live being a little bit tired. You live off caffeine and getting your adrenaline going.
"And then you have weird nights too. Earlier on this tour I slept for 15 minutes in total. It's not that I wasn't in bed, I was just restless and couldn't sleep."
The power of caffeine cannot be overstated. Just about every WWE interview sees the subject arrive with a pint-sized takeaway cup of coffee in hand.
Bayley was no exception to this rule when she arrived to meet Sky Sports in the spring sea air of Bournemouth as the English leg of the tour kicked off, although she insisted the flight to Gatwick seemed relatively short.
"It kind of just becomes second nature and you get used to it I guess," she said between gulps of cappuccino. "For the first night of the tour we got in at about midnight, then at 8am we went to the gym.
"The gym helps. It helps us wake up and it's something we always try to get in.
"We run on special fuel maybe. It's been crazy travel lately. We were in South Africa for a week recently, and that's a 17-hour flight and then the guys went to Saudi Arabia on a 15-hour flight.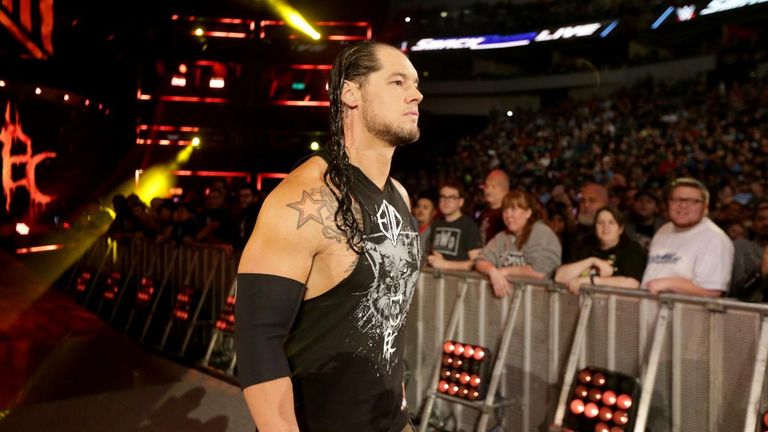 "I feel like that's why we are the elite. Because we can make those sacrifices and go through things like that..."
Baron Corbin
"So a seven-hour flight to London feels like nothing."
Even short flights are not great fun for Corbin, who at 6ft 8in is pretty much a standard size for a pro wrestler but unquestionably not for a frequent flyer.
"You just have to squeeze yourself in and try to get as comfortable as possible," he says with a giant-sized shrug.
"But hey, that's what we have masseuses on tour for."
But still, it's a tough existence. Talent is generally required to be at the arena four hours before the event starts to fulfil media commitments, run through final preparations and ensure everything is in order.
Corbin feels the ability of the current roster to absorb all the challenges and still perform at the highest level is a key reason why the men and women of WWE find themselves employed by the world's largest wrestling company.
"I feel like that's why we are the elite," he said. "Because we can make those sacrifices and go through things like that.
"We can be on a bus for three hours, do a huge flight and then perform at the highest level. That's why we're where we are and you have to learn how to take care of yourself. Your body can break down much easier when you're tired."
Injuries, however, are not the toughest thing your average touring WWE superstar has to deal with. For many, it's the absence from home which hits the hardest.
Mickie James is in the unique position of being a mother on tour, and while her three-year-old son Donovan does make it to some shows in the States, foreign trips are not an option.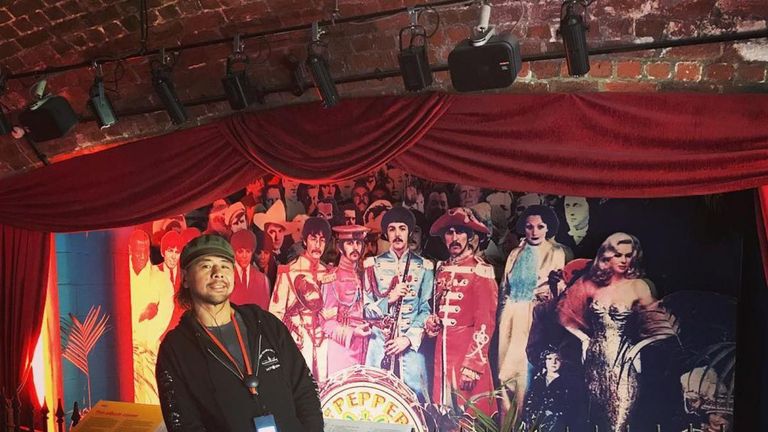 "It is the hardest thing," she said. "I just have to remember I'm doing this for him, and to set him up in a life that I didn't have.
"That's a pretty amazing thing. I've been doing it for so long that you become adapted to it, that lifestyle.
"If I can take him to live events, I get to do that back home which is great. But he obviously can't come on tour."
For now, James and her fellow wrestlers will have to make do with the love of the thousands of British fans who sell out arenas to see them twice a year.