WWE: Triple H's plans for UK - co-promoted events and route to the top for emerging talent
Company executive outlines plans for "pathway" for United Kingdom talent to reach the pinnacle of WWE.
Last Updated: 17/07/18 11:10am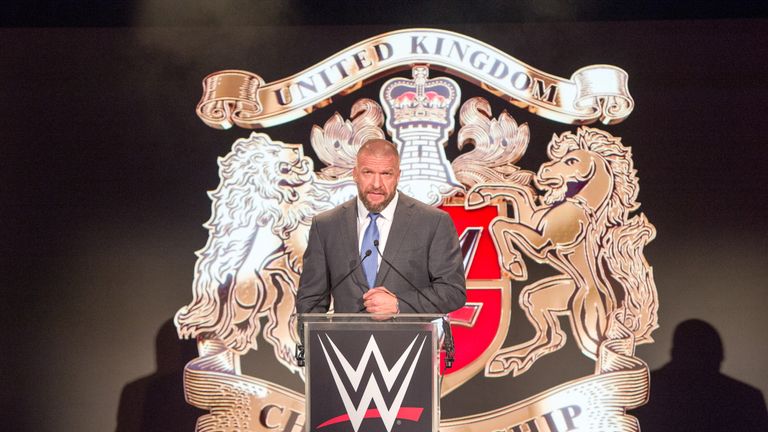 For many years, WWE had a policy of never publicly mentioning other wrestling companies.
The theory, so it goes, was that as the market leader they did not need to give their competition the oxygen of publicity because they were number one, and everyone else was irrelevant.
The game, it would seem, has changed somewhat recently. The WWE website carried news last week of a gaming showdown between The New Day and Kenny Omega, who they openly announced was the IWGP champion in New Japan Pro Wrestling.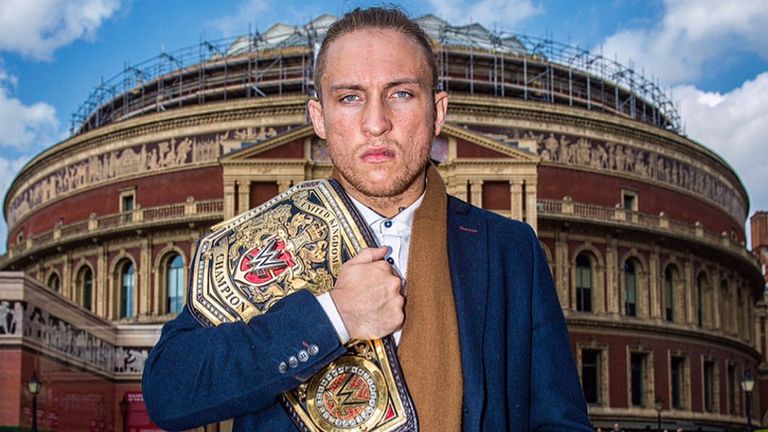 And Triple H was even less coy when discussing the British wrestling scene with reporters, not only confirming WWE could co-promote events with independent companies in this country, but also naming the groups with whom they may enter into a more visible working partnership.
He was speaking as part of the build-up to the finale of WWE's British tournament, which will take place at the Royal Albert Hall on Monday night, with the winner facing UK champion Pete Dunne at the same venue the following evening.
It is the latest showcase of the country's talent, in which Triple H has taken an especially keen interest in recent years, and could be the first step in a series of joint ventures with British companies as part of a plan to harness the best Britain has to offer.
"We're open to doing things with anybody," he said. "We have an alliance with PROGRESS and a situation with ICW in Scotland with Mark Dallas, two very well-run and well-respected promotions.
"They are cultivating talent, not just exploiting it. They are teaching talent and trying to make talent better and that's what this is all about for me.
"Are there opportunities to cross-promote with other companies? Absolutely. It's a blank slate but I'm open to just about anything if the right situation presents itself."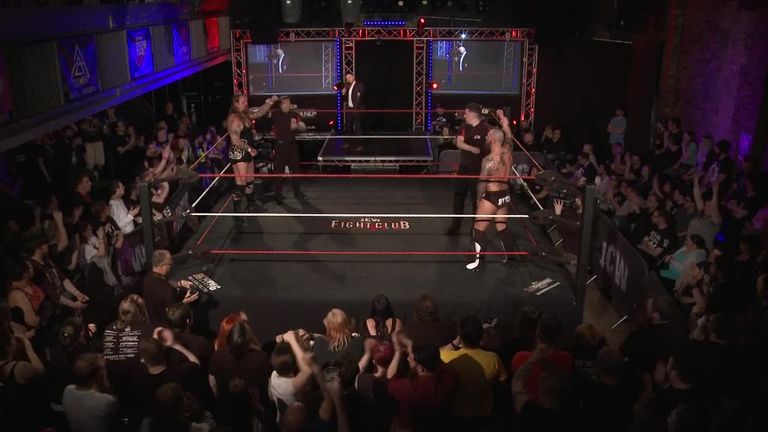 Triple H's interest in British wrestling has several root causes. There is the simple fact, for example, that the talent pool is deep in the region following the 'BritWres' explosion of several years ago. The absence of a language barrier and WWE being an established presence in the UK market for more than three decades are also mitigating factors.
But the genesis of events like the one at Royal Albert Hall this week can be more specifically traced back to a mid-2010s conversation between Paul Levesque and Fergal Devitt, who at that time had no idea he would have the opportunity to become a WWE star known as Finn Balor.
That pipe dream needed to become the thing Paul Levesque - of course better known as Triple H - is gradually seeing put in place: a pathway.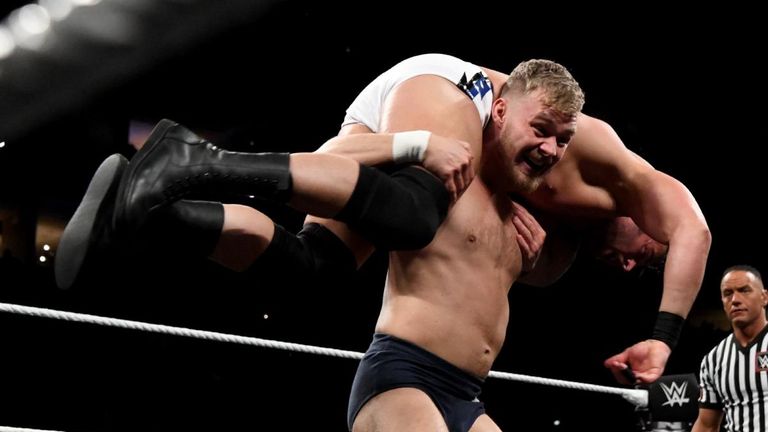 "There is great talent all over the world but the UK had a wealth of it and the scene has really boiled up," he added.
"But when you go into a market like that you want to give the talent an opportunity to grow and a pathway.
"I had a conversation with Finn Balor years ago where he said getting to the WWE was just a pipe dream for him; I want to make that a possibility for everyone.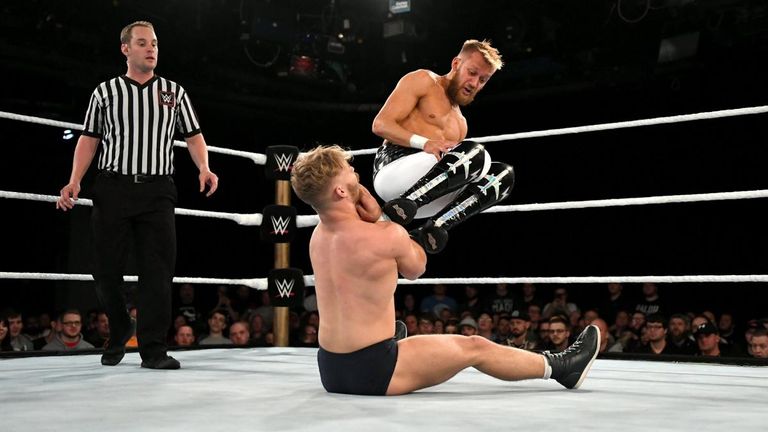 "If you're talented enough, it doesn't matter where you are in the world you are, you'll get the opportunity to work for the biggest company in the world."
For now, the current crop of hopeful British wrestlers will have to "make do" with the small matter of the Royal Albert Hall, a venue so unique and iconic that Triple H is happy to compare it to the WWE's ultimate unique and iconic home in New York City.
"It's a very exciting time for us and we're very excited about these events. Royal Albert Hall is such a historic venue - the look, the feel, just everything that has gone down there.
"I wrestled there in 1995 and it was the last wrestling show that was there. There's an aura in that place which is incredible. It's got an ambience to it.
"You remember your first time walking out at Madison Square Garden and you remember your first time at Royal Albert Hall and that's why I was so anxious to put this event out there.
"Even though we can't go live from there the venue is so meaningful and the UK is chock-full of talent at the moment. We have the best of the best there."