Ronda Rousey will return to the UK with the WWE for her first major appearance since a little-known event over a decade ago.
Rousey is the star attraction as Raw hits London's The O2 on Wednesday night - she has been to these shores for competition before, but has competed in two different sports since then.
"I love the British crowd. My first World Cup that I won in judo was in Birmingham," Rousey told Sky Sports earlier this month.
In 2006, aged 19, Rousey was unknown except within the judo community. Her gold medal in Birmingham teed her up for the Olympics in Beijing two years later, where she won bronze.
Rousey, from California, would never venture to the UK again through the MMA career that made her a household name.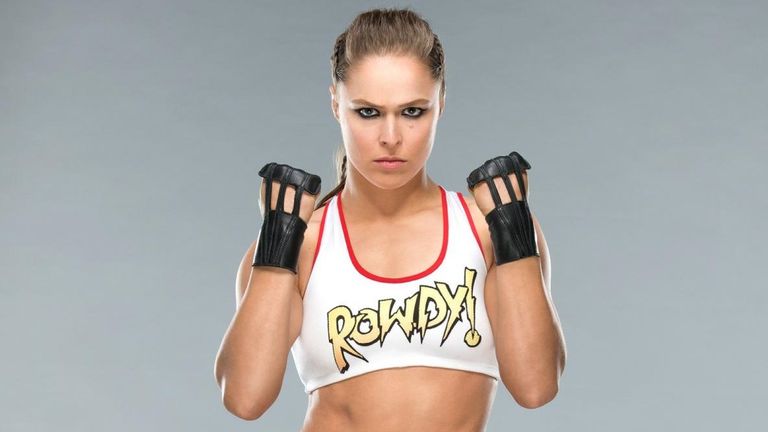 With the UFC she fought in North America, predominantly Las Vegas, until a 34-second win against Bethe Correia in Rio de Janeiro. She then famously lost to Holly Holm in Melbourne.
Now a star of a third sport, Rousey is prepared for her UK bow with the WWE. She is expected to face Alexa Bliss on Wednesday.
Watch Rousey discuss UK geography, fish 'n' chips and mushy peas in the video at the top...