Batista 'sure' he will return to WWE as he admits he misses 'buzz' of wrestling
Last Updated: 05/09/18 2:14pm
Batista has revealed he is sure he will return to WWE and that he misses the buzz of being in the ring.
The six-time world champion is currently promoting his latest film Final Score, which is released in cinemas in the United Kingdom and on Sky Cinema tomorrow.
He has become a highly-established actor through his roles in the Guardians of the Galaxy films and the Blade Runner sequel, and Final Score sees him feature alongside Pierce Brosnan in a movie set at West Ham's former stadium, Upton Park.
Batista is a hot property in acting but his passion for wrestling endures, and when asked if he ever saw himself making a WWE comeback, he said: "Oh, for sure.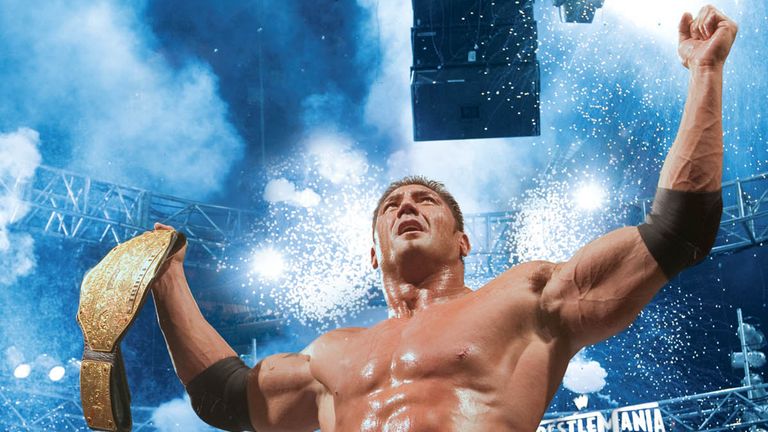 "For sure. It's always in the conversation. I'm proud to say that I've never really cut those ties with WWE and I've always stayed in contact with them.
"They know that I'm always open to going back, it just has to be on the right conditions. I have to be available.
"As long as that makes sense, I'd love to go back because I miss it. I miss the audience, the immediate feedback, the adrenaline rush of the physical performance.
"It's just something that's still in me, wrestling."