Shawn Michaels v Undertaker III: Will it happen?
Last Updated: 08/09/18 12:37pm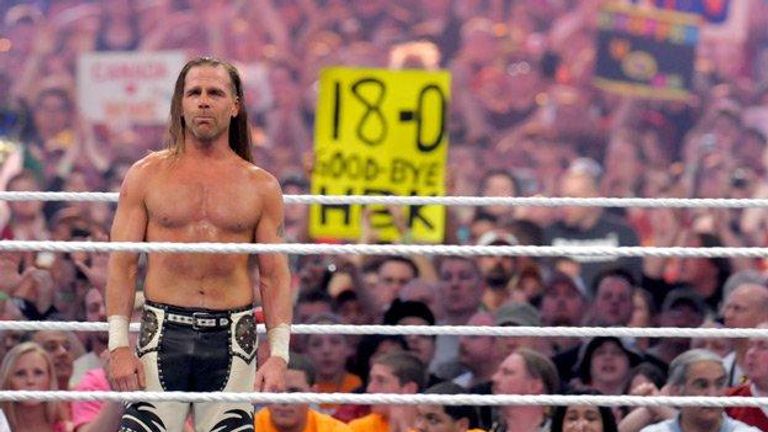 Shawn Michaels has consistently resisted the temptation of "one more match" for eight years straight.
He heard the chants again on Raw this week, just like he heard them when NXT visited the Royal Albert Hall in London earlier this summer and just like he hears them every time he makes a public appearance with WWE.
A poll of Sky Sports viewers backed that up, with 63 per cent stating they would like to see Michaels return to the ring to face The Undertaker.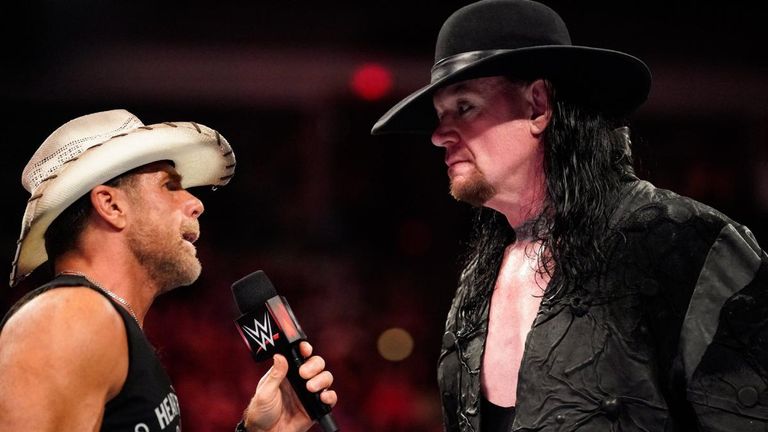 And it's not just the paying fans who want to see the Heartbreak Kid one last time. The latest rumour mill website claimed to have inside info about the payment the company would offer Michaels to step into the ring one last time. The alleged price? A cool $2m.
Then there's Shawn himself. In an interview with Sky Sports prior to that trip to London he gave the strongest hint he has during the past eight years that the time may now be right.
"I think it's one of those that you would never say never about and if it was just for a one-off then it's something that I would take a look at," were his precise words.
He expanded on that, saying it would have to be taken into consideration that he is now 52, that he would have certain physical limitations, that "they won't be getting the Showstopper, Mr WrestleMania".
The question resurfaced in London too, with the attending media keen to hear more from Michaels on the prospect of a comeback. Again, he offered a caveat alongside the words of encouragement.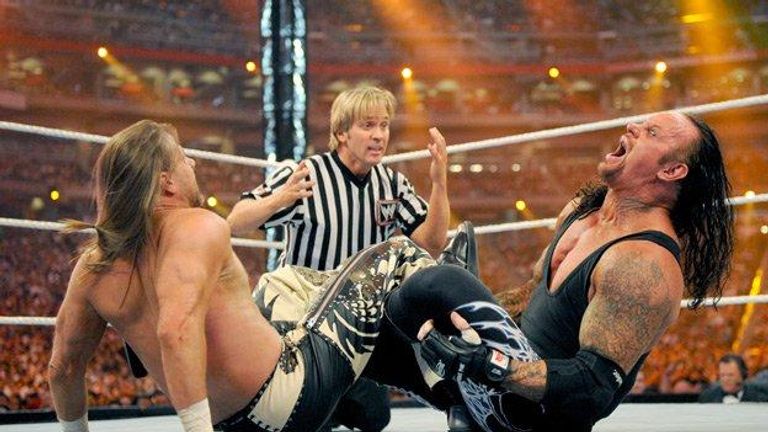 "I'm not going to be able to nip up, do all the things I used to do," he said, shrugging those shredded shoulders but also with a twinkle in the eye.
The London visit concluded with a full-crowd singalong of his unmistakable "Sexy Boy" theme music and a Royal Albert Hall speech which was again punctuated by that chant. One more match. One more match.
Which brings us to Monday night. Michaels was without his trademark ponytail but - as several people couldn't fail to observe - looked to be in superb condition. His day job sees him train competitors at the company's Performance Center in Florida, an occupation which clearly keeps his fitness levels ticking over alongside his bank balance.
The chant went up a notch when he was in the ring and face to face with The Undertaker, the man who retired him at WrestleMania 26 in what was one of the greatest match build-up and stories the company has ever told.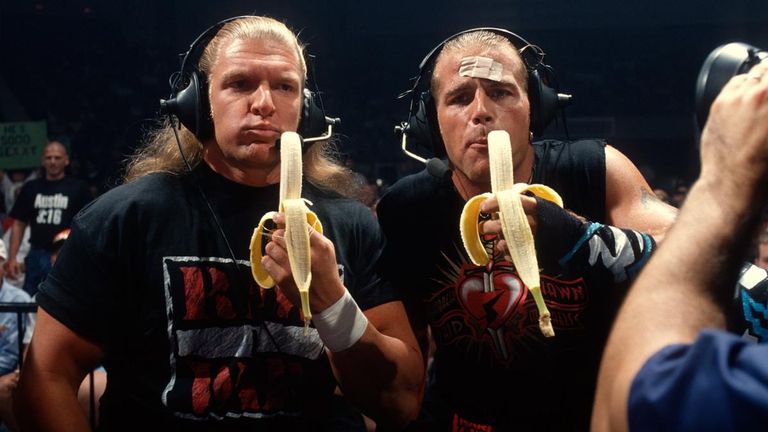 Is it about to get a new, unexpected chapter? Everything seems to suggest it will. The next few weeks, building to Undertaker's match with Triple H at Super Show Down will be fascinating. That event itself has suddenly taken on must-see status.
The most commonly-held view is that it will in some way lead into a WrestleMania main event between HBK and Taker, in which revenge is sought, and achieved when Michaels retires the man who retired him.
If it is to happen, there's no way it could be a long match. The ring rust is likely to be deep on Shawn, and while Taker has been in two matches this year, they have clocked in at two and nine minutes respectively.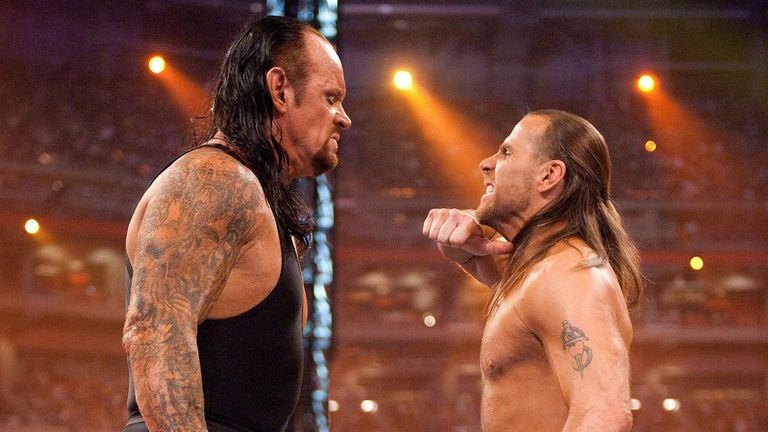 The latter was a casket match, which helps hide certain flaws, and it has to be pointed out that he looked better in both of those matches than he did in his WrestleMania loss to Roman Reigns in 2017, where the years had clearly - and sadly - appeared to have caught up with him.
For years it has been thought that whoever retired the Undertaker would be the recipient of a significant WWE show of faith, a man who could lead the company as a result of being chosen for that honour. Brock Lesnar, who broke the famous Streak, had an aura for several years as a result of doing so.
And it had long been speculated that if Michaels were to return it would be against a younger worker who could help mask his physical limitations. He would not be 'the Showstopper', but against, say, an AJ Styles, he could still have a superb match.
It seems both of those predictions were out. And that all along, the greatest enemy Shawn Michaels and The Undertaker have had, was each other.
See Triple H take on the Undertaker at Super Show Down live on Sky Sports Box Office at 10am, Saturday October 6.