Athletics: Former Olympic gold medallist Jon Drummond banned for eight years
Last Updated: 17/12/14 9:55pm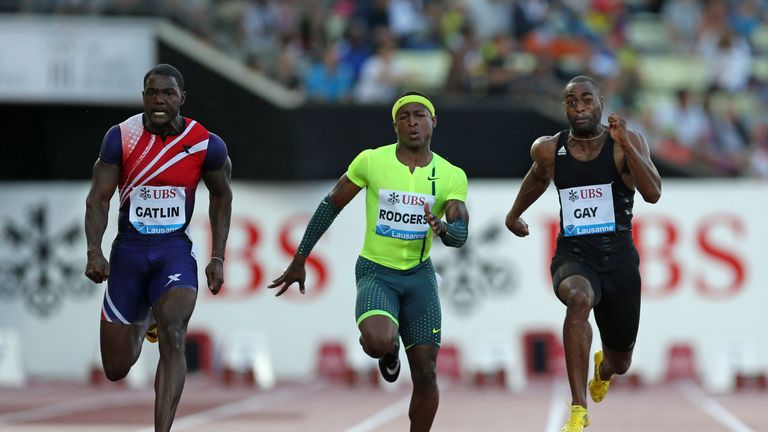 The United States Anti-Doping Agency has banned former Olympic gold medallist Jon Drummond for eight years for anti-doping rule violations.
An independent North American Court of Arbitration for Sport panel found that Drummond, now a 46-year-old track and field coach, possessed, trafficked, and administered banned performance-enhancing substances to an athlete.
When he was 31, Drummond helped the United States win the gold medal in the 4x100 metres relay at the 2000 Olympics in Sydney.
He was also the former coach of American sprinter Tyson Gay, and was in charge when Gay was suspended in June 2013 after testing positive for a banned anabolic steroid in two out-of-competition tests.
The former world champion's ban was reduced from two years to one by USADA due to Gay's cooperation, which included information that contributed to the agency's case against Drummond.
US sprinter Marshevet Hooker and Trinidad and Tobago's Kelly-Ann Baptiste, both of whom worked with Drummond, also provided information.
USADA's chief executive Travis T Tygart said: "Coaches have an inherent responsibility to protect athletes - not take advantage of them - but to ensure that they receive the support, training and advice they need to win fairly and in accordance with the rules."
Drummond's sanction prohibits him coaching, training or advising athletes and participating or coaching at any event sanctioned by USA Track & Field, the International Association of Athletics Federations or any other WADA Code signatory.